We are learning about all different types of weather, and this week we are focusing on rain. After talking about what we wear in the rain, what we do on rainy days, and what we liked about rainy days, I decided to make large raindrops and write about rain.
I had each student sponge paint a raindrop. I had them dip the sponge in the paint and they "pushed" the paint around instead of the "sponging" technique. I didn't want there to be tons of paint on the raindrop, so I had them slide the sponge around and use as little paint as possible.
When the raindrops dried, we cut them out, wrote our sentences, and glued them to the middle of the raindrop.
At this point in the year, I model about four sentences on the board, using ideas they give me, and then I erase them. Since we are learning about rain, I wrote that word on the board for them. They had to write their sentences independently, writing down the sounds they hear in the words that they are trying to spell. It went really well, and I am so proud of them!
Here are some of their sentences…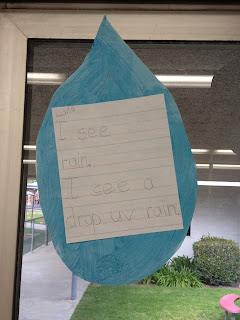 I see rain. I see a drop of rain.
I see lightening. I see rain. I hear thunder. I see a puddle.
I see rain. I play in the rain. I love the rain.


We also graphed if we like rain or not. (I said no…rainy days mean we stay inside all day :)…)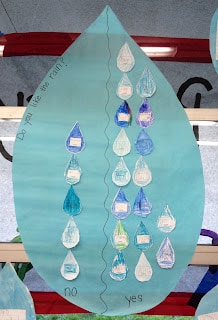 I made some puffy clouds that hang from the ceiling for extra detail. 🙂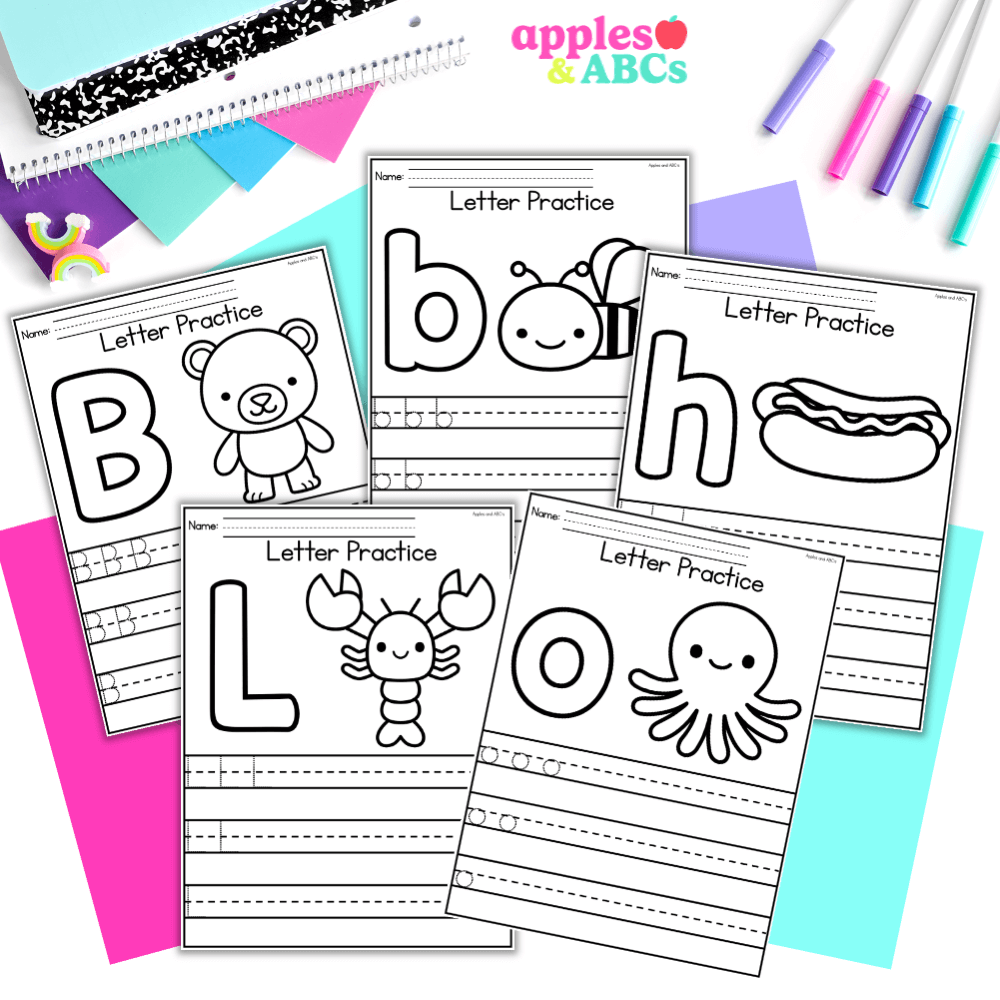 free Letter tracing activity A-Z upper and lower case
Practice letter formation with these independent, engaging, and zero-prep. printables! Use them for whole group, homework, small group, or for students that need extra practice with writing their letters.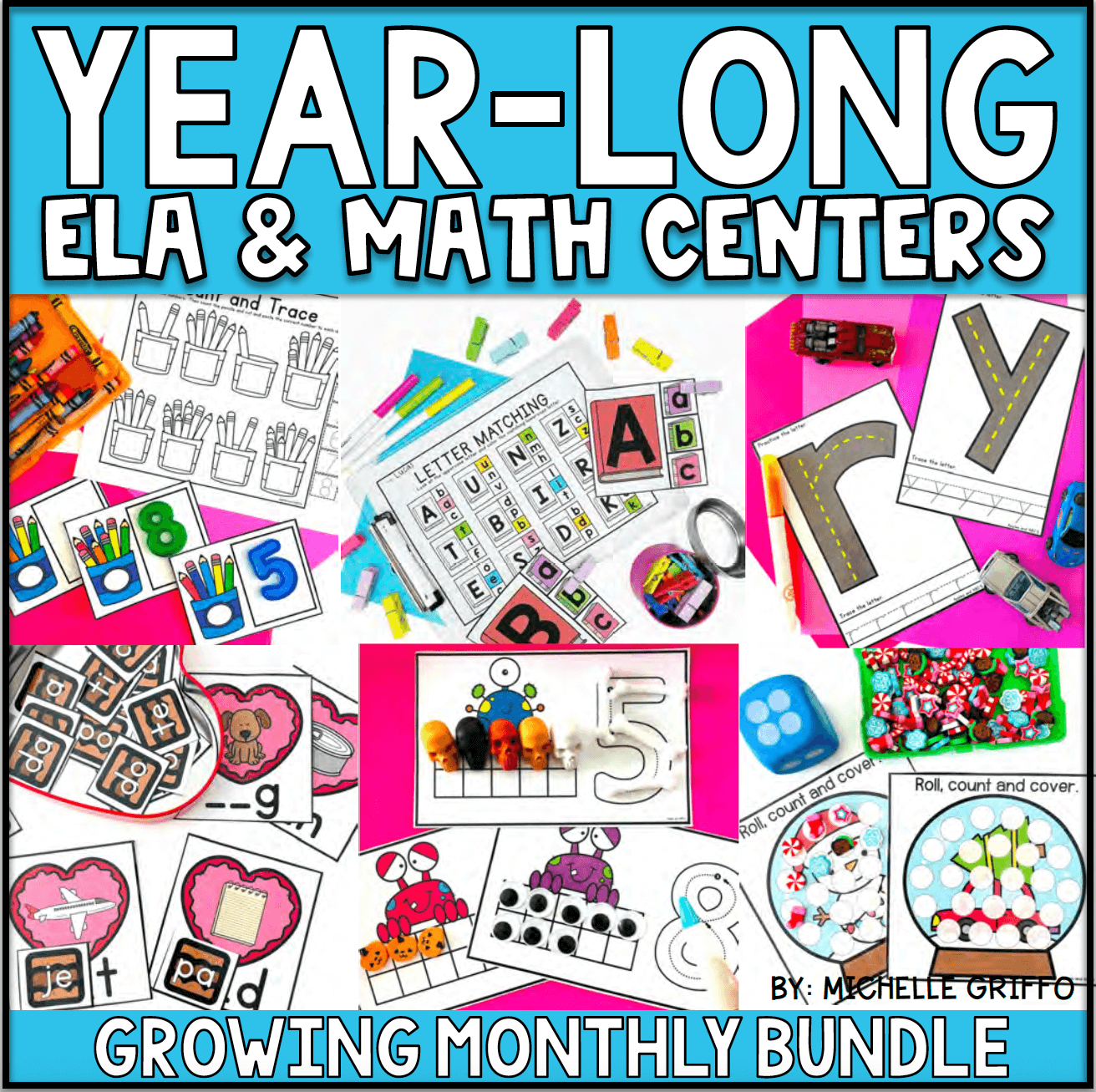 Center Bundle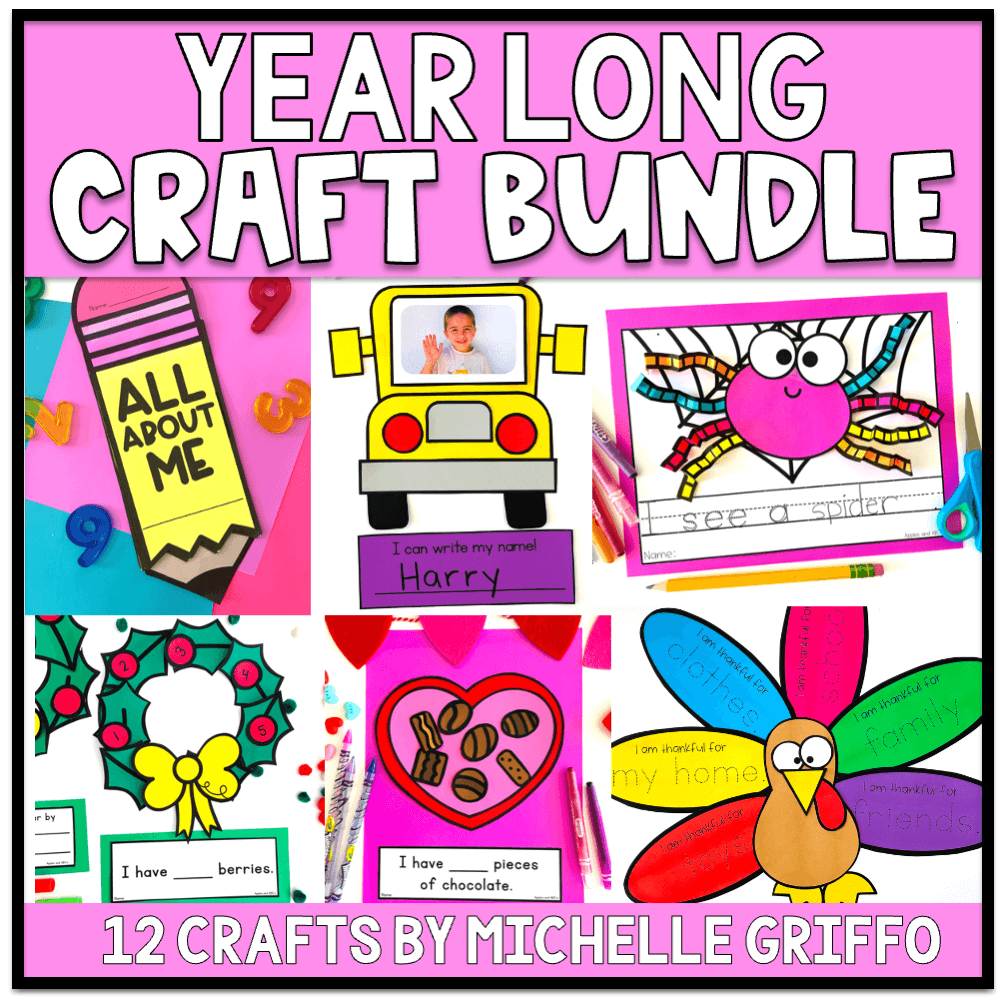 craft bundle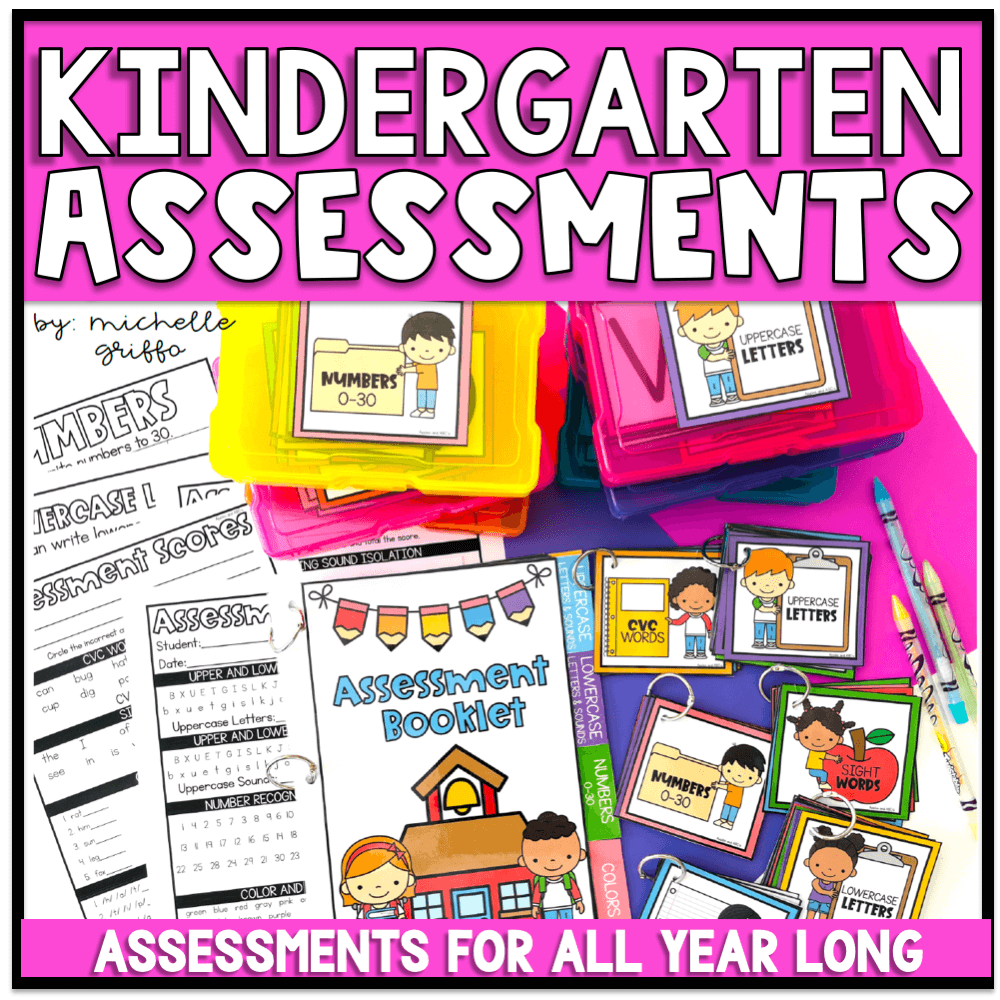 Kindergarten Assessments
What an adorable Idea!! I love it! Thank you for sharing!!