"When the moon hits your eye, like a big pizza pie, that's AMORE!!!!!!" We are learning about Italy this week during summer school, so I made a Pizza Craftivity that aligns with the Common Core Math and Language Arts Standards for Kindergarten (wow, that's a mouthful!) The students get to decorate their pizza with different toppings, then they count them and write the number! They also can trace the printed sentences to get some language arts in too. Here it is…
I made two different printing versions depending on your students' abilities. Here is a version that the students can just write the number. You can frontload the students by reviewing the linguistic pattern "I see…" in a pocket chart with a picture of the different toppings, so they can read the sentences on their own.
Here are the traceable sentences so the students can practice printing.
These are close-ups of the sentences (sorry they are sideways)… 🙂
The following Kindergarten Common Core Standards are addressed:
Math:
K.CC.3. Write numbers from 0 to 20. Represent a number of objects with a written numeral 0-20 (with 0 representing a count of no objects).
K.CC.4. Understand the relationship between numbers and quantities; connect counting to cardinality.
K.CC.5. Count to answer "how many?" questions about as many as 20 things arranged in a line, a rectangular array, or a circle, or as many as 10 things in a scattered configuration; given a number from 1–20, count out that many objects.
Language Arts:
RF.K.1. Demonstrate understanding of the organization and basic features of print.
RF.K.3. Know and apply grade-level phonics and word analysis skills in decoding words.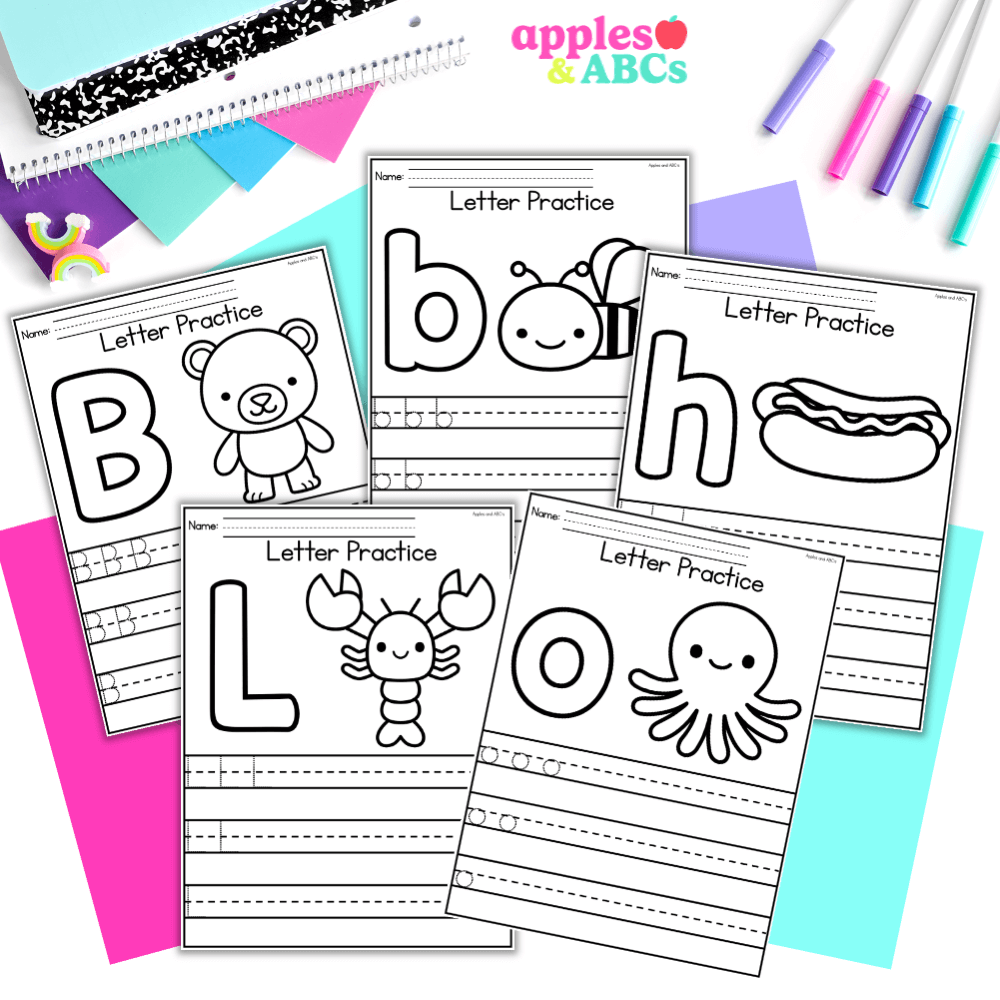 free Letter tracing activity A-Z upper and lower case
Practice letter formation with these independent, engaging, and zero-prep. printables! Use them for whole group, homework, small group, or for students that need extra practice with writing their letters.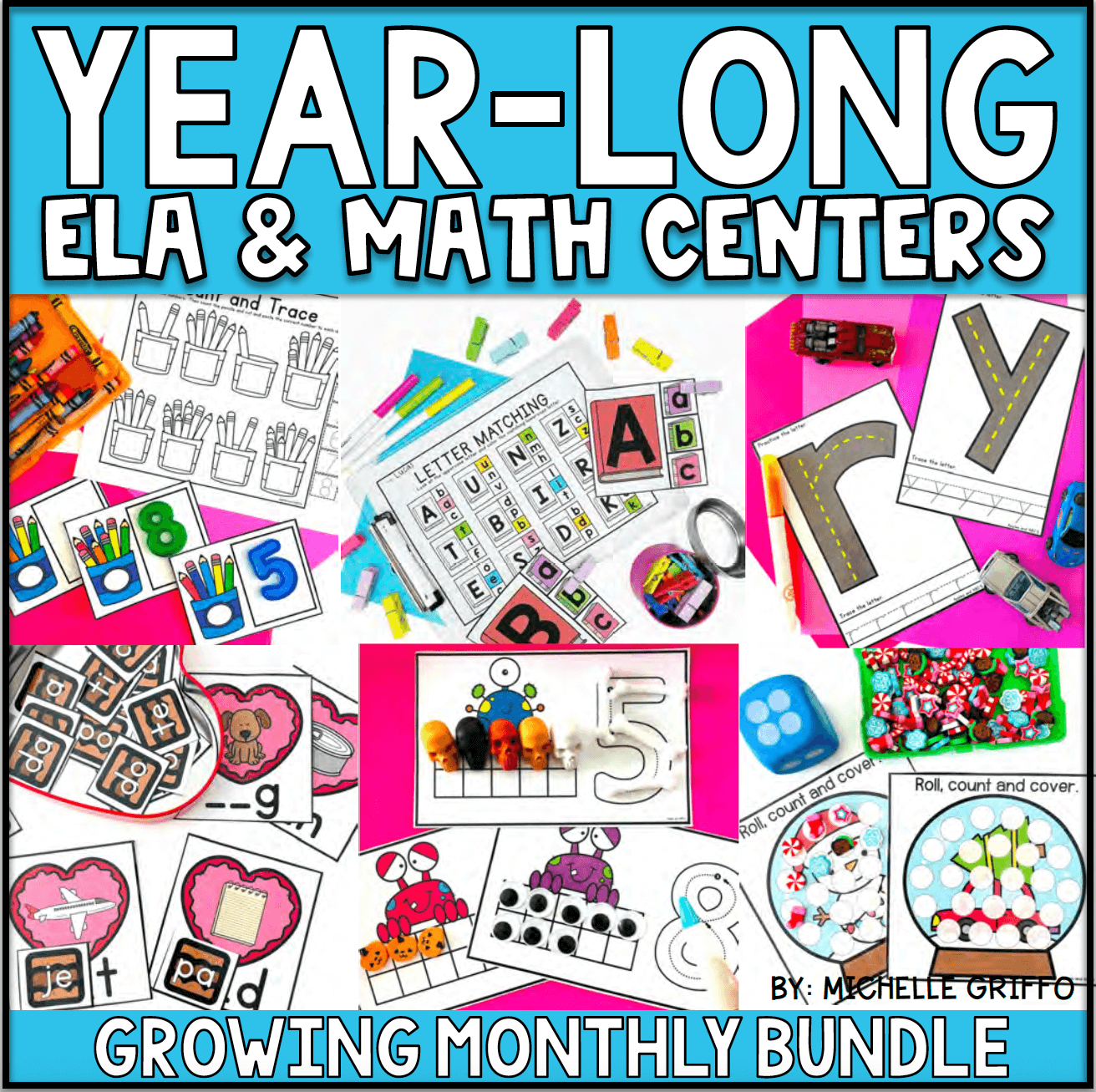 Center Bundle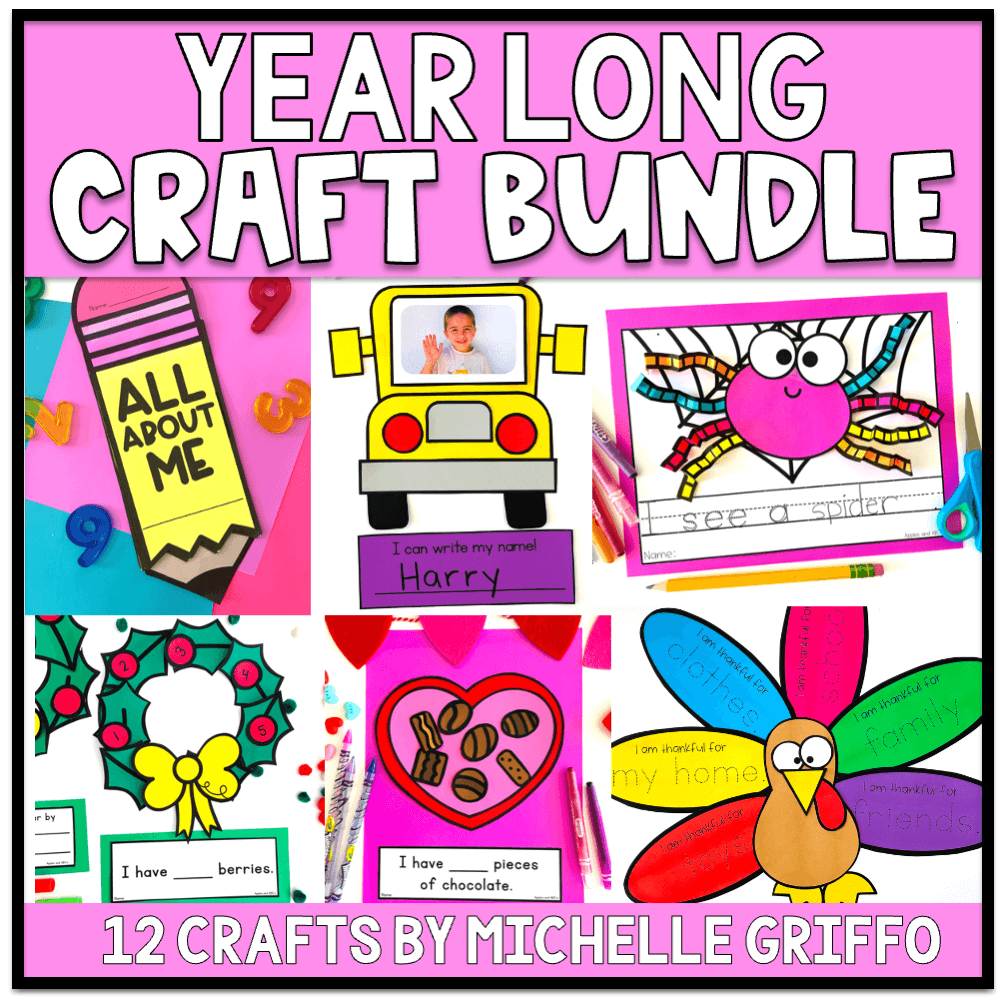 craft bundle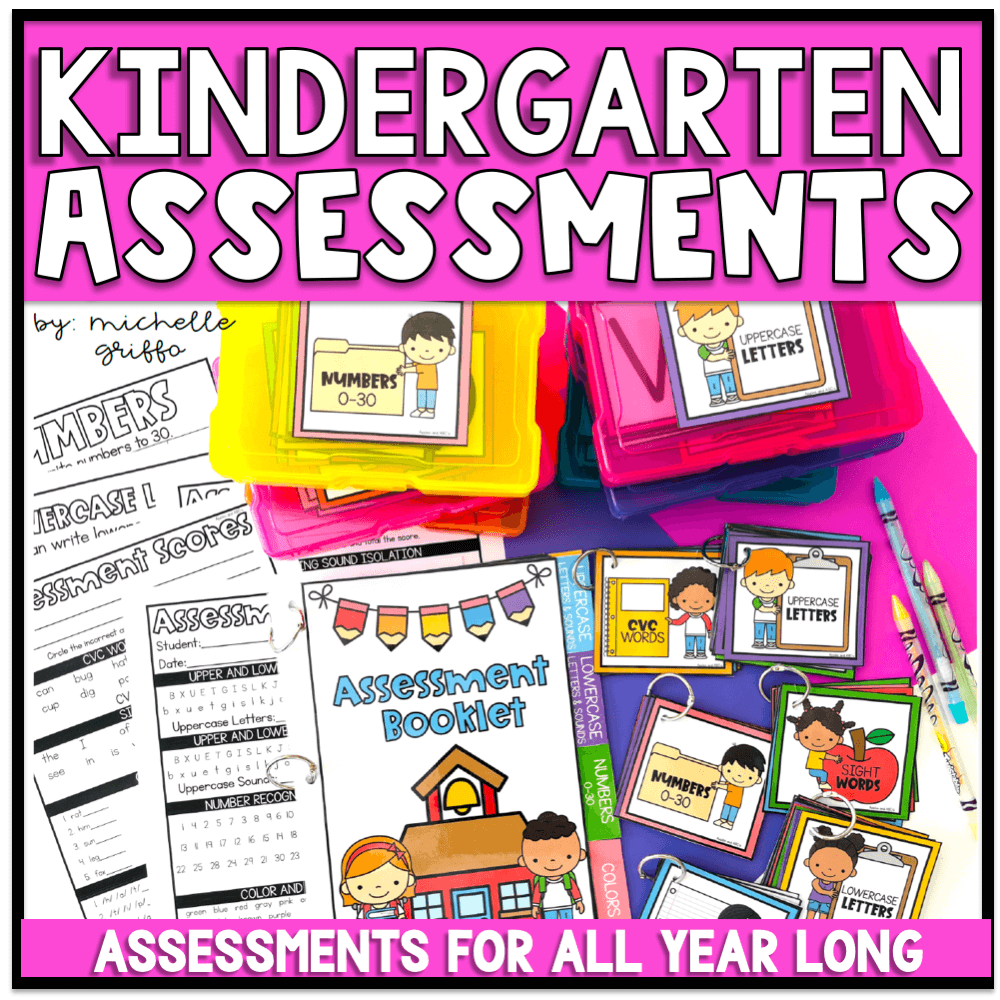 Kindergarten Assessments
So cute! The beginning of your blog post reminded me of Pammy Kamm's wedding. I love this idea.
Layla

Adorable!!! As always! I love how you have everything aligned to CC. My big old common core binder has been my BFF this summer as I go through it and try to match/include/eliminate stuff for next year! 🙂 Nice work on the cute pizzas!!!

This is so cute! A great beginning of the year activity! Thanks for sharing Michelle 🙂

I'm your newest follower and I nominated you for the Versatile Blogger Award! Stop by my blog to receive it!

Very cute blog, and very cute teaching ideas! I have a rising kindergartner, so I'm very interested in what she will be learning.

Thanks for stopping by my blog-I am your newest follower!