I want to share some photos of my new
Base 10 Block Math Unit.
My students have been enjoying this unit to help them group numbers, count, and add, all using base 10 blocks. This is a new Common Core Standard that has been added in Kindergarten, so I wanted to be prepared next year when we integrate it into our math curriculum. Here are some photos of the different math centers available in the unit.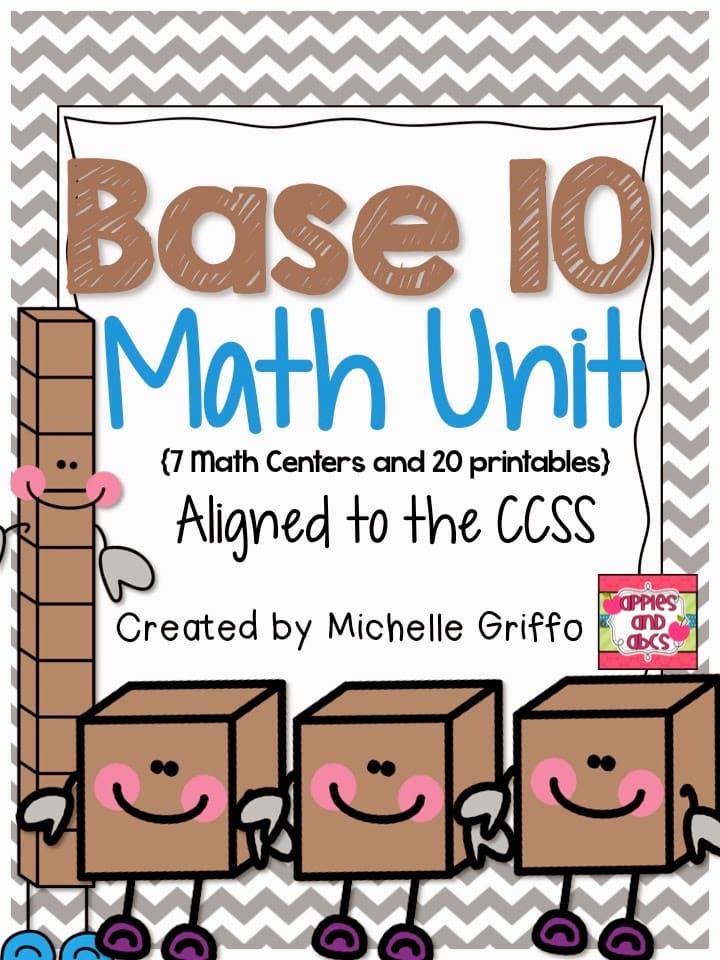 This is a 10 frame center where the students choose a card to lay on the mat, and they place that many blocks (or counters) into the 10 frame box. There are three different mats to use for numbers to 10, 20, or 30.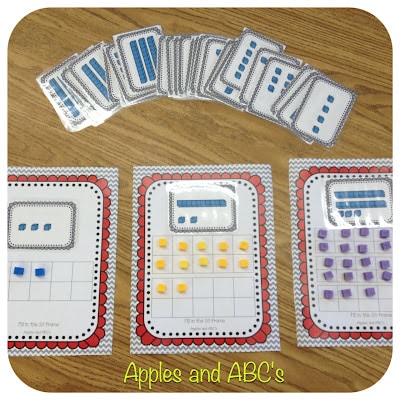 They pick a card and lay it on the mat, then show that number on in the 10 frame.
This is an addition center. You can use this for a "Count the Room" activity, or leave it to do during center time. All of the centers come with a recording sheet to solve the math problems.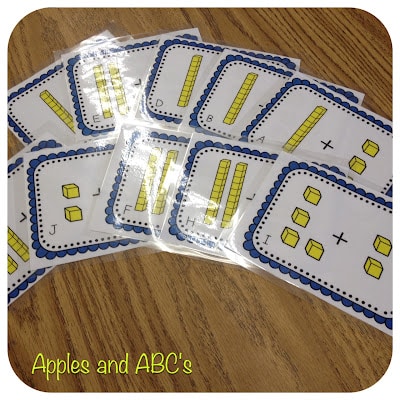 For advanced learners, the students can write the missing number in the addition sentence.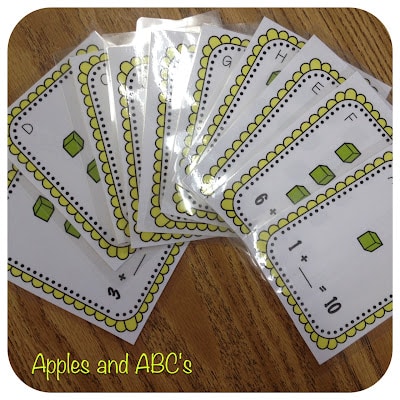 Here is a simple counting center. The students count the blocks in the card, and write the number on the recording sheet.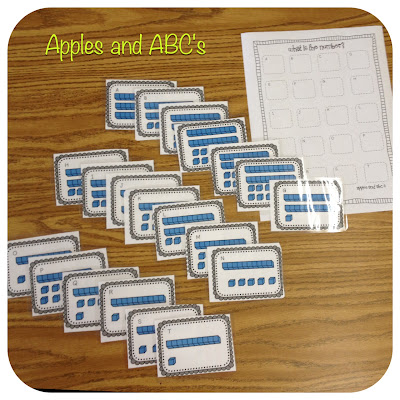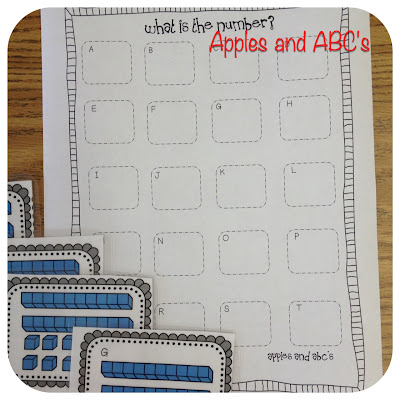 My students had a blast doing this center today. They had to find the number, group of base 10 blocks, and 10 frames with the same number and match them together. It was amazing watching their cooperation skills to count and organize all of the cards.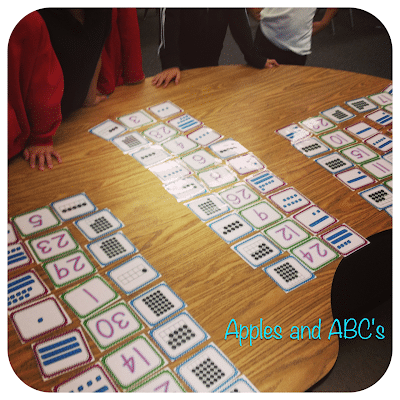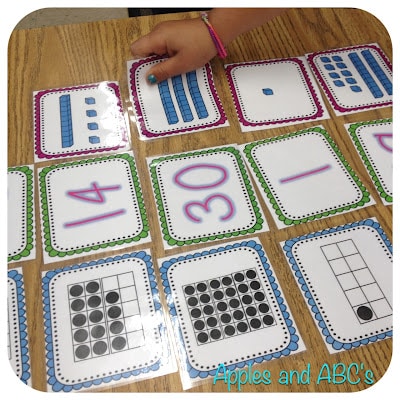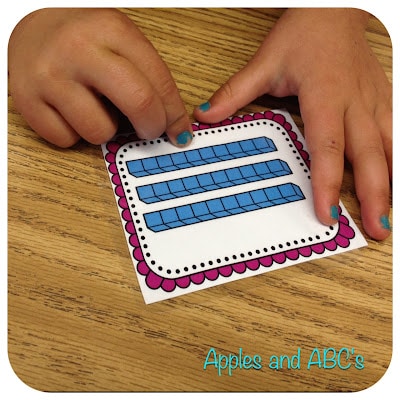 My favorite part of this math unit are the 3 Emergent Readers. The students read the sentence, and color the correct number of blocks. The readers count to 10, 20, or, 30. I can use these throughout the year, or to differentiate for my different students.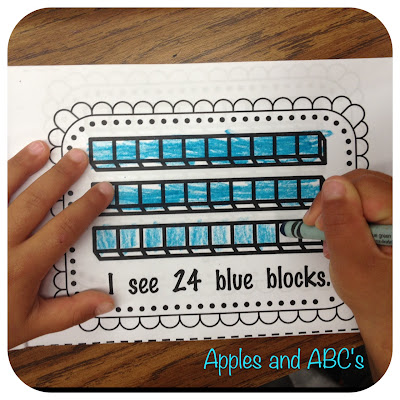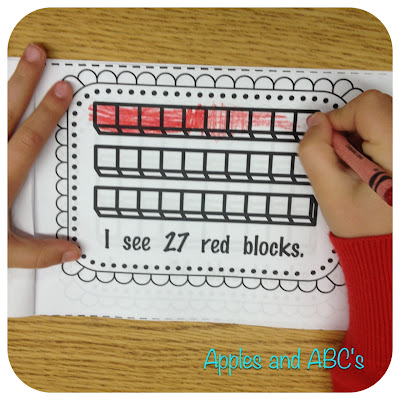 I made 20 different printables that you can use for whole group instruction, morning work, homework, or center time. This week I sent two of the sheets home for homework.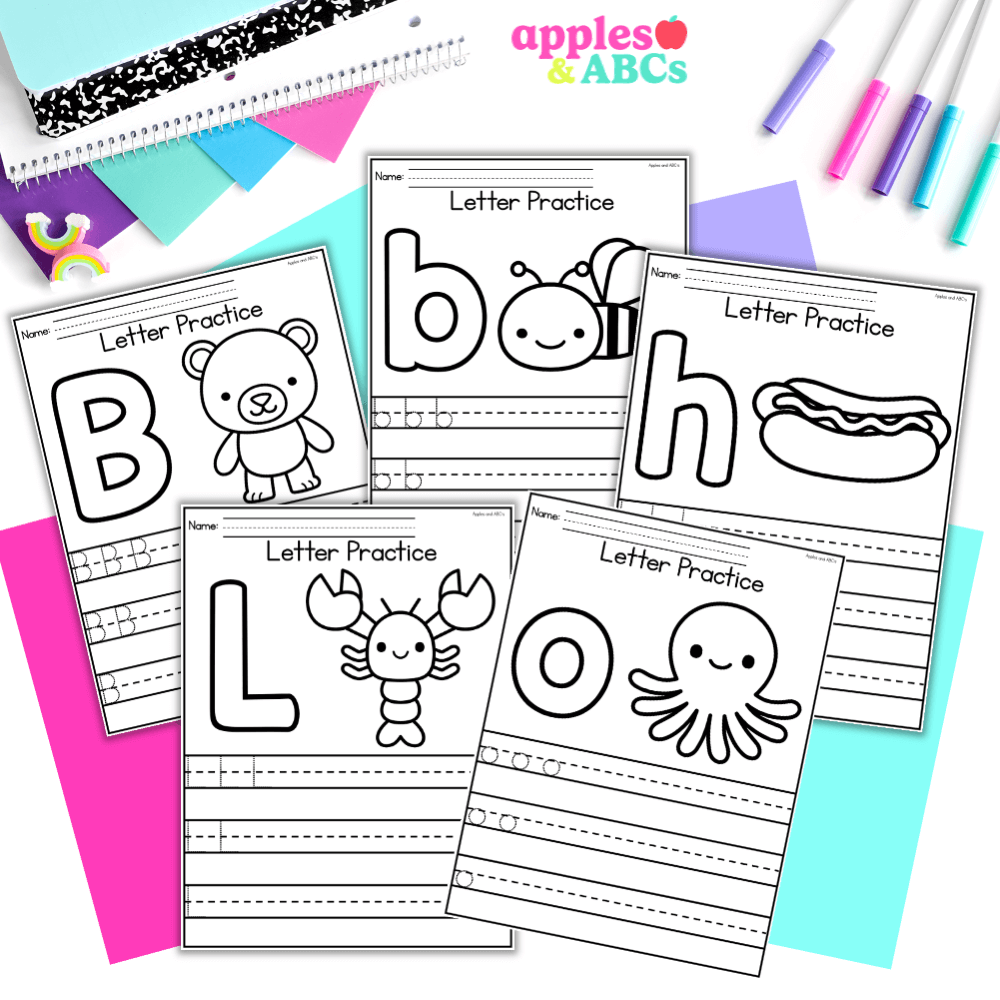 free Letter tracing activity A-Z upper and lower case
Practice letter formation with these independent, engaging, and zero-prep. printables! Use them for whole group, homework, small group, or for students that need extra practice with writing their letters.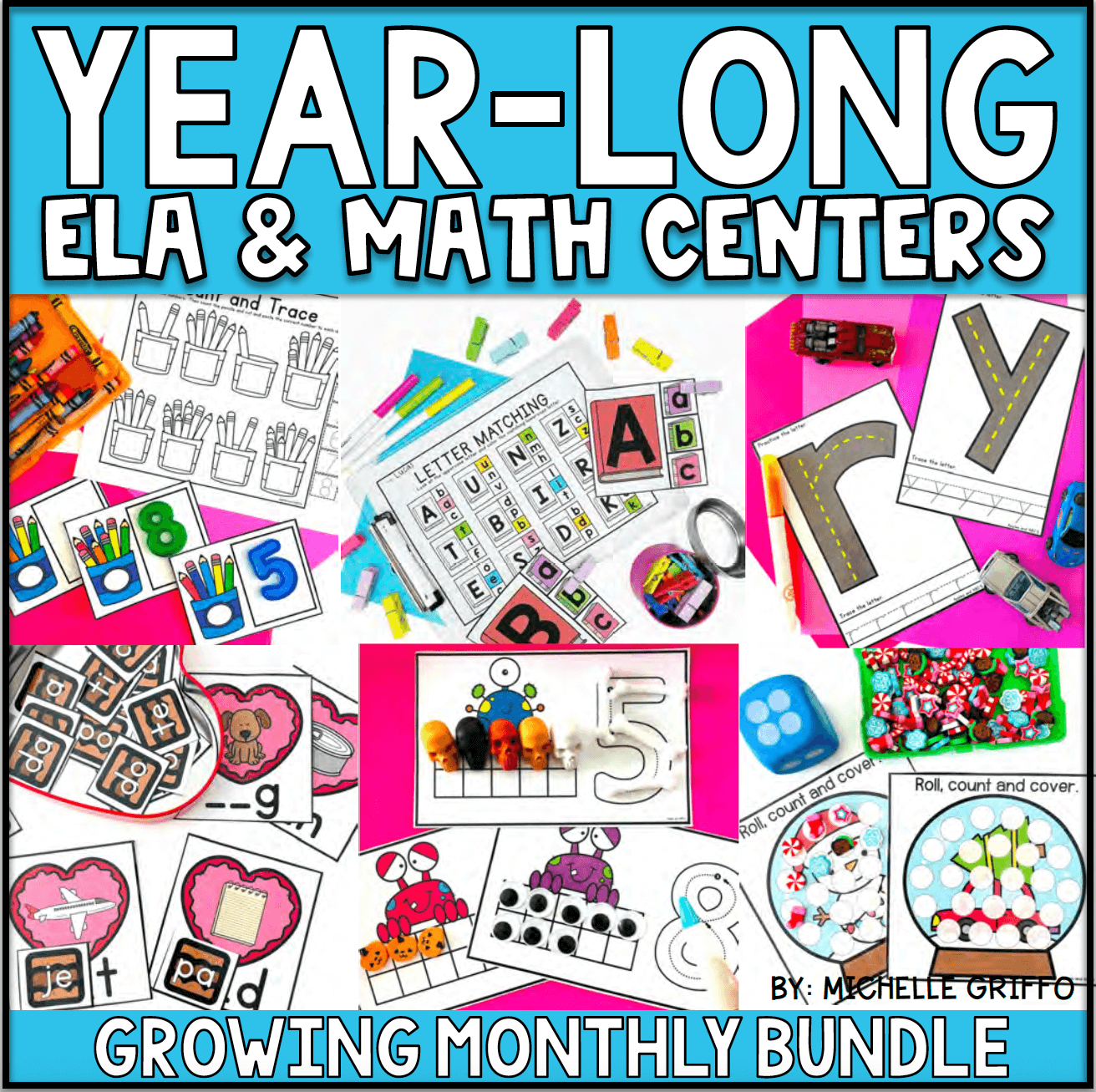 Center Bundle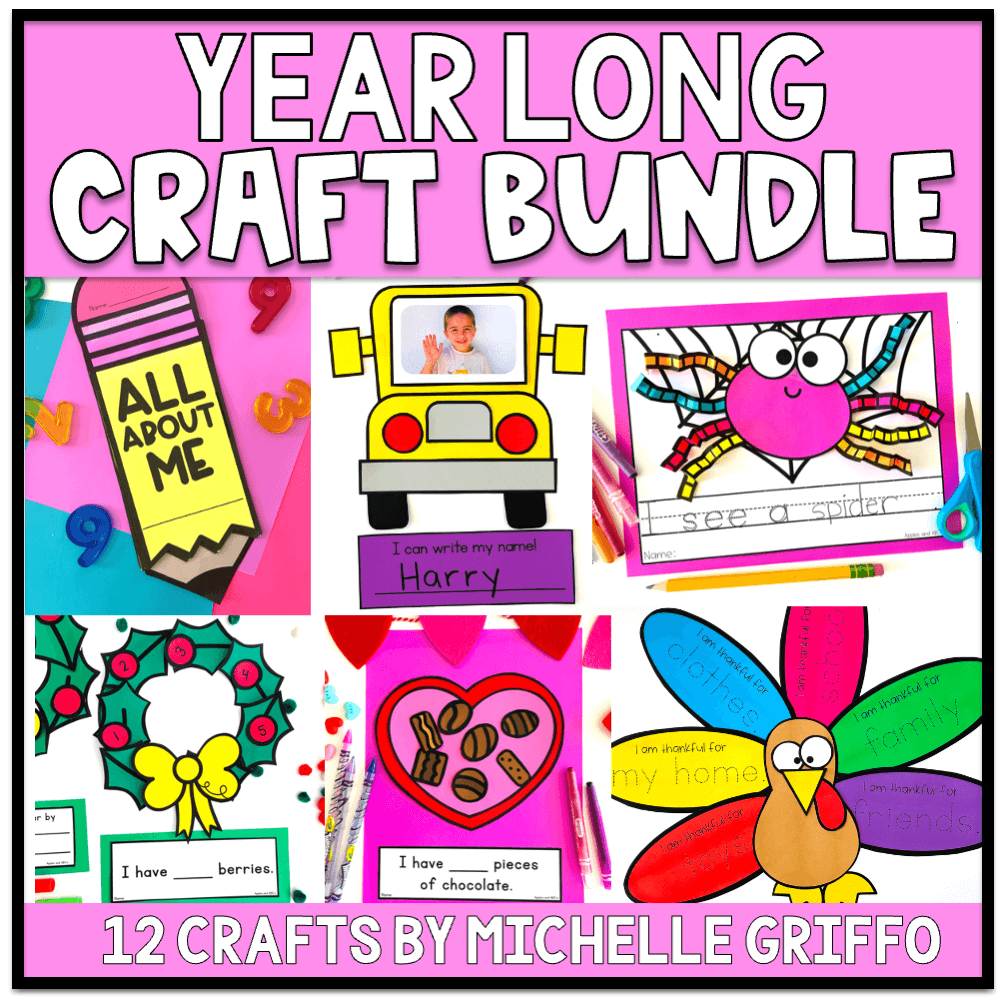 craft bundle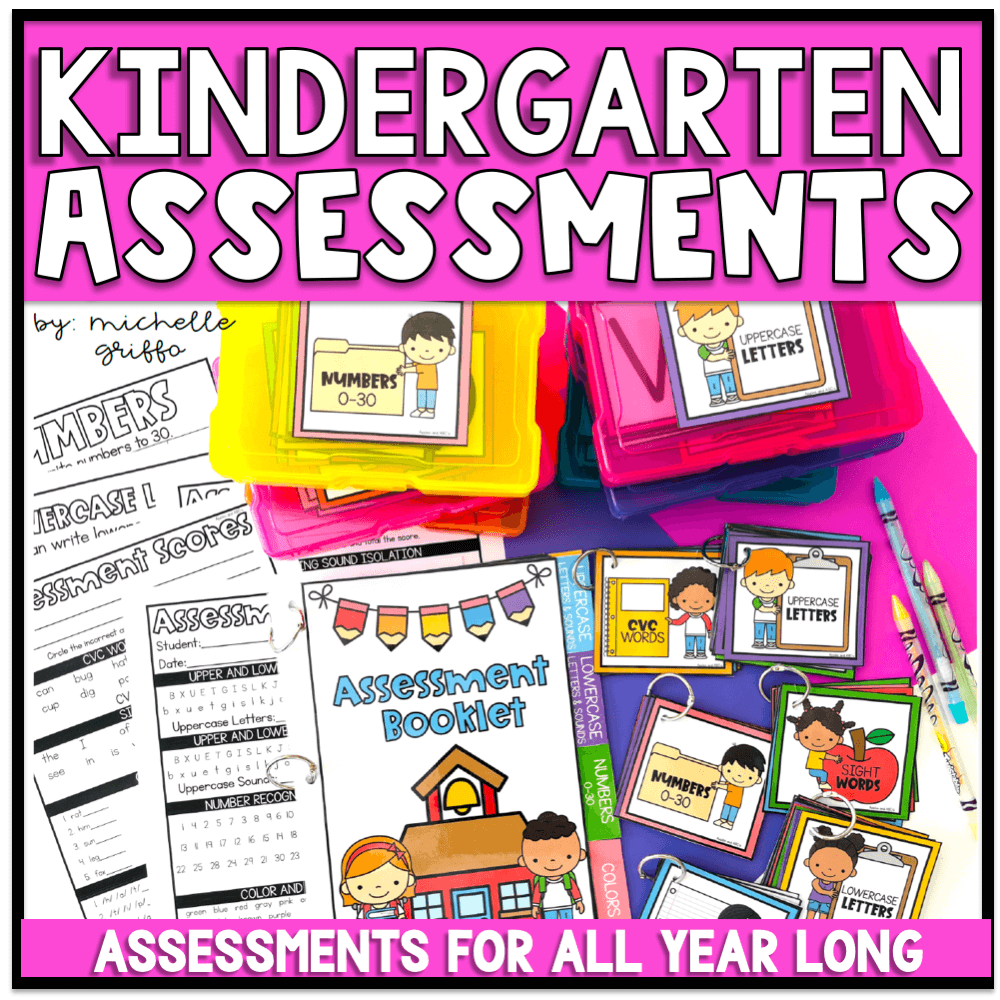 Kindergarten Assessments
I LOVE this… your first grade teachers will, too! Your kinders are going to be BEYOND prepared!

This is so great Michelle! Great way to visually see place value-a skill that can be so tricky for some kids.
We would take all your kinders next year! They'll be ready!!!

~Christy & Tammy
Fluttering Through First Grade

Omg! I am in love with the base 10 unit. I never think of little station activities like this! Thank you for sharing!!