Have you ever been in the middle of a project, got a "genius" idea (knowing it could cause mayhem and confusion) and ran with it? That pretty much sums up the way my brain works… and it's a blessing/ curse. This one turned out to be a blessing because our little caterpillars came out so cute! We were studying The Very Hungary Caterpillar, and I found a black and white version of the caterpillar, and copied it for all of the children. (I can't share it because it's a book I bought) After I read the story, I had the students color their caterpillar. As the students were in the middle of coloring their little guy, I got the idea…lets add the little hairs on top ….really? yep…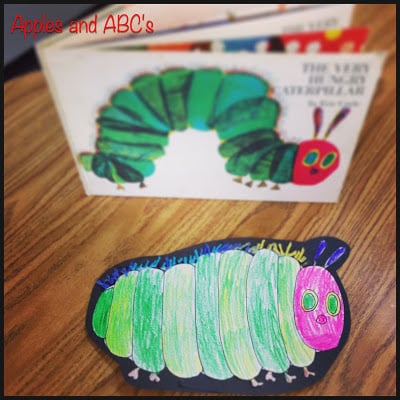 I gave the students a string of yarn, and showed them how to cut the string in little pieces and glue them on the top. As I was giving instructions, I knew this could possibly be a horrible idea for a couple of reasons:
1. It takes fine motor skills to cut the little pieces = frustration for their little hands
2. Time consuming = frustrating because they would have to focus for a longer period of time
But to my surprise, they had a great time, and did a wonderful job at working hard to finish the task at hand! The students that finished quickly, helped their neighbor cutting and gluing the pieces on. The students put a strip of glue on the top of the caterpillar and pressed the small pieces of yarn on top.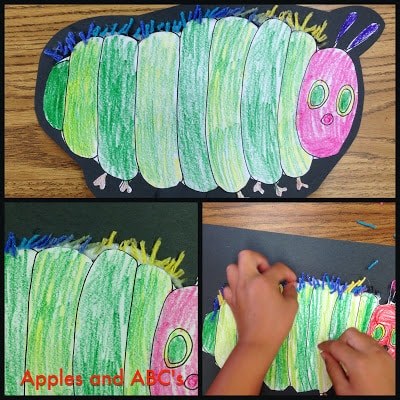 So this time, my random idea turned out cute!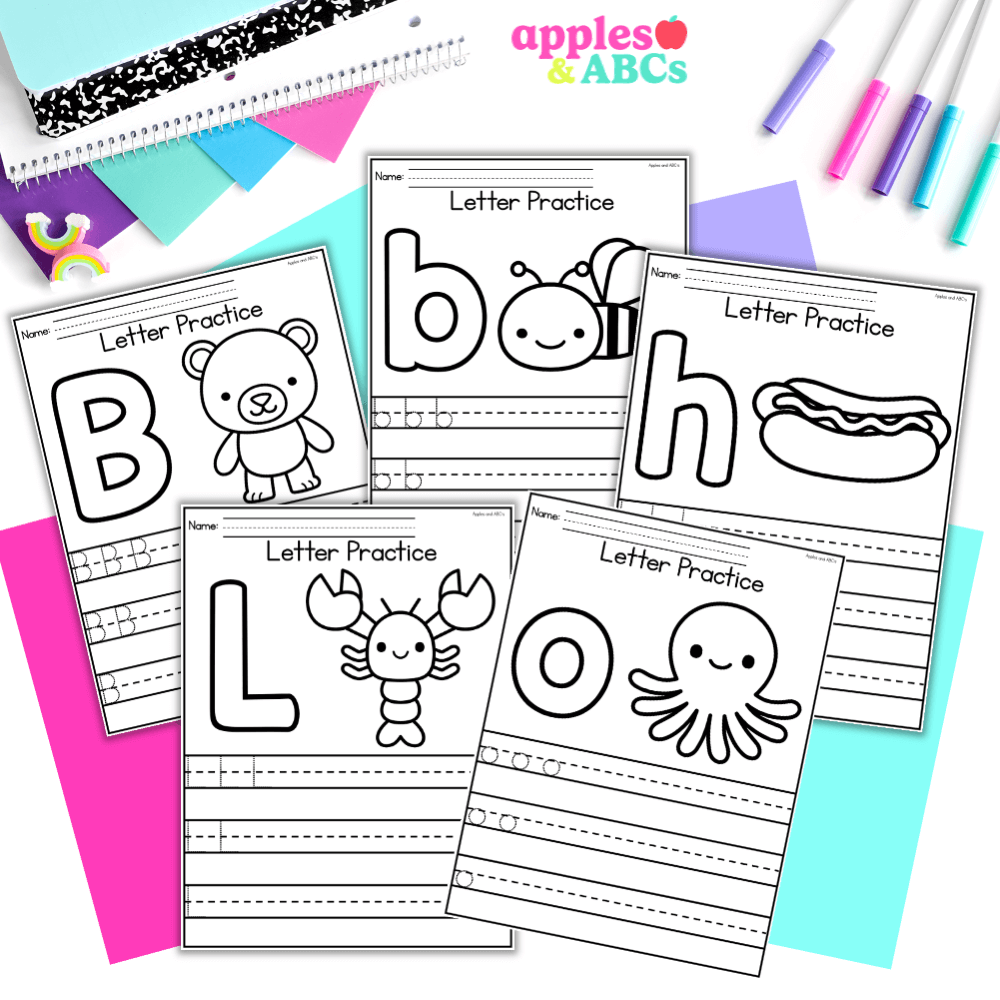 free Letter tracing activity A-Z upper and lower case
Practice letter formation with these independent, engaging, and zero-prep. printables! Use them for whole group, homework, small group, or for students that need extra practice with writing their letters.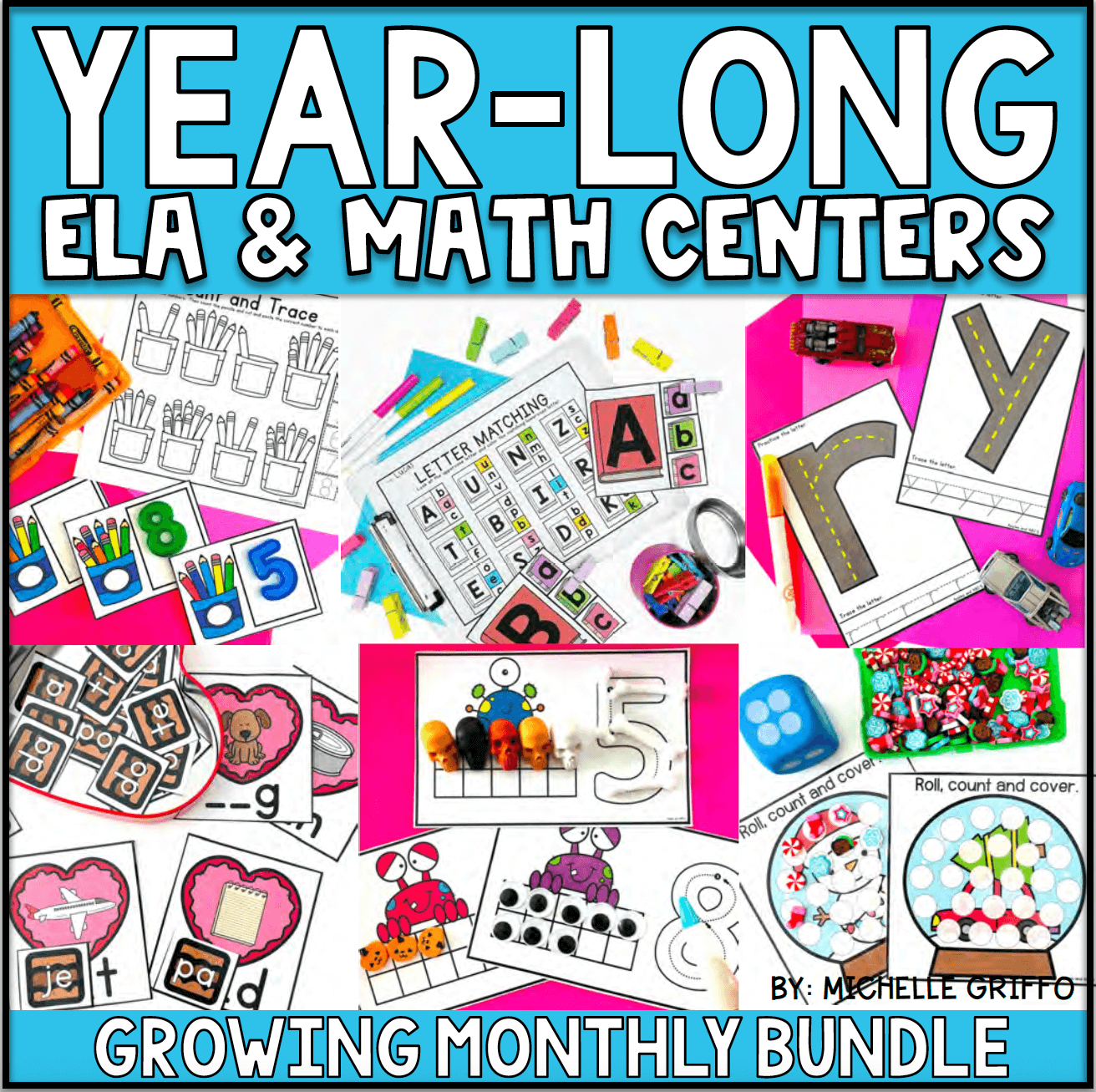 Center Bundle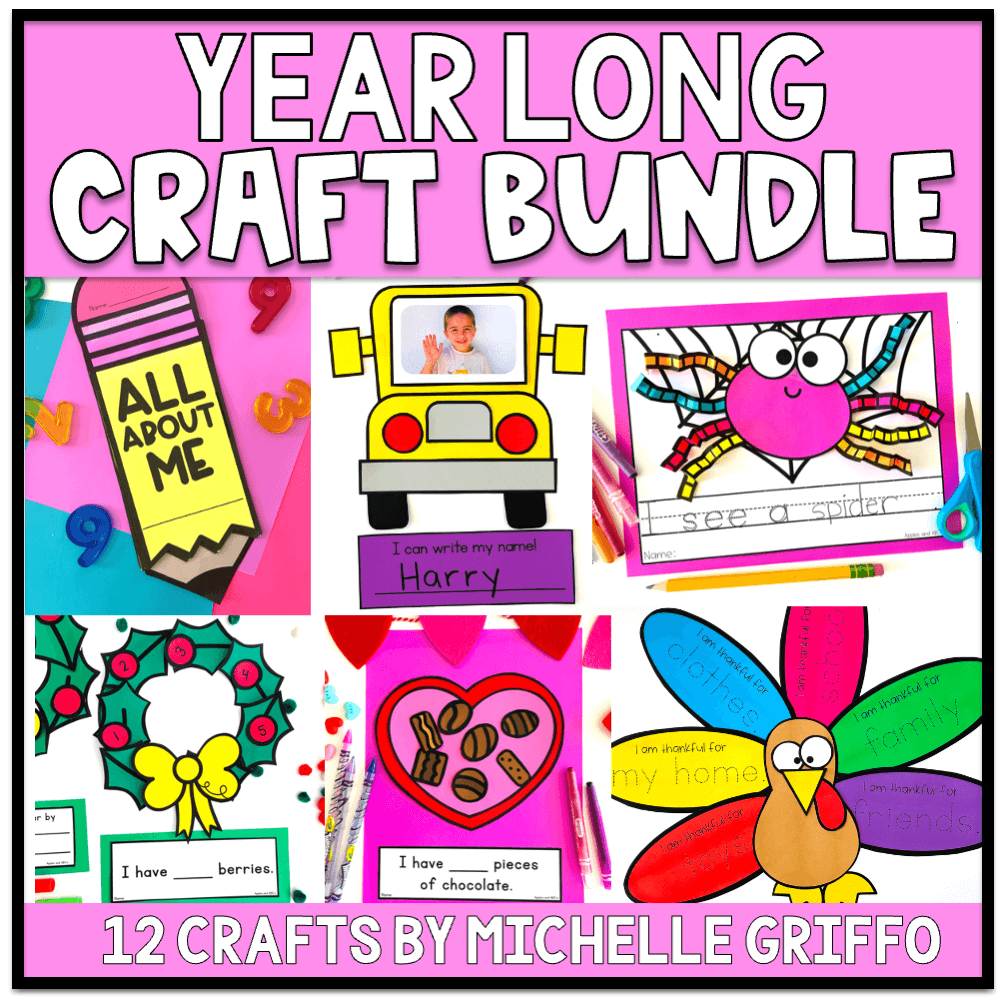 craft bundle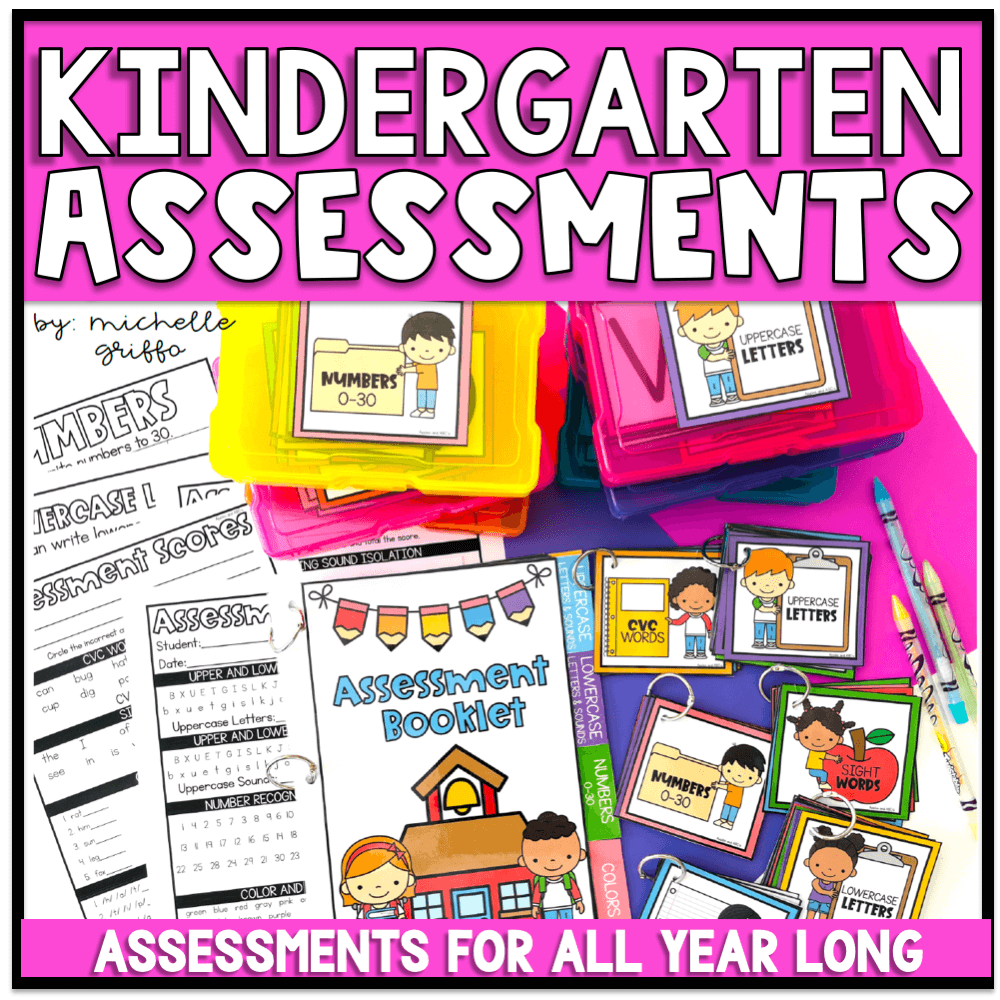 Kindergarten Assessments
Once I saw this really cute idea to make ghosts out of white paint footprints on black paper. (Both feet painted and they walked across the paper!) After the first one I realized this was a HORRIBLE idea! They needed to wash their feet at the very end of the paper before I could do the nnext student! What was I thinking? But once started I had to finish! Fortunately, a couple of the girls were wearing tights so I used that as an excuse to do handprints instead. I thought I would never get done…and you can believe I have NEVER done foot prints again!