So I'm terrified, excited, anxious, blessed, terrified, terrified… I moved from Kindergarten to 4th Grade!!!!!!!!!!!!!!! ahhhhhhhhhhhhh!!!!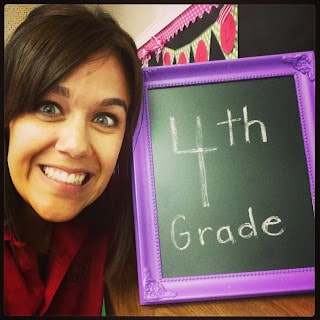 Here are my thoughts on why I changed grades..
I have been teaching for 7 years. I taught 2 years in the public school system. My first year was a 1/2 combo class, and the second year was in Kinder. I kept getting laid off because of the budget cuts, etc.
At the end of my second year it wasn't looking like I was going to get my job back, so I ended up teaching Kinder, overseas in Cairo, Egypt (I haven't blogged about this…maybe one day?). After one semester, I came back, and got a job teaching Kinder at a private school, that I am currently at (and I LOVE it there).
Almost all of my experience has been in Kindergarten. I love it. I'm good at it. I have a blog revolving around it. But I am so early in my career, I don't want to get stuck in one grade forever. What if I'm better at teaching another grade? What if I like it MORE?
I have dreams of teaching college one day, writing a children's book, speaking at conferences, the list goes on… I feel like I need experience in other grades to become a well-rounded educator before I land in one grade, and stay there.
For the last couple of years I have been talking with my principal about moving up grade levels. I thought there would be a 2nd grade opening, and that would have been a perfect new grade to try! But it ended up being 4th grade! 4th grade?! The BIG KIDS?!?!?! My first thought was…. do they like glitter!?!?!??!!? So now I am on this wild ride of the world of 4th grade, and I just finished my first week. 🙂
As for my blog, it has been centered around Kindergarten for the last two years. That grade is where my creative juices are, and I have MANY posts and products that I'm waiting to share with you on my blog. My thoughts are, that I will have "4th Grade Fridays," and share 4th grade ideas that day. The rest of my posts will still be about Kinder or ideas for the classroom that could be used in several grades. I hope creative ideas start flowing for me in 4th, and I love it just as much as Kinder!!! Thank you for visiting my blog and for reading it once or 100 times!
-Michelle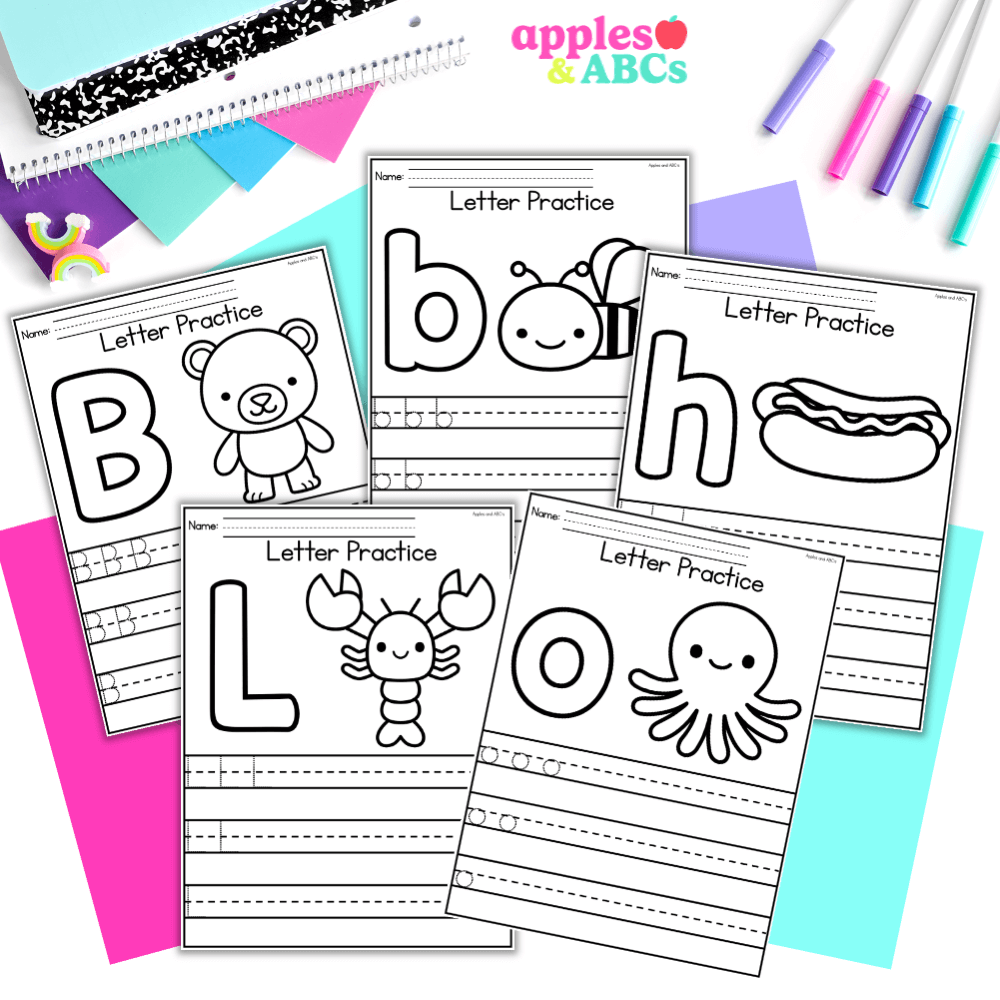 free Letter tracing activity A-Z upper and lower case
Practice letter formation with these independent, engaging, and zero-prep. printables! Use them for whole group, homework, small group, or for students that need extra practice with writing their letters.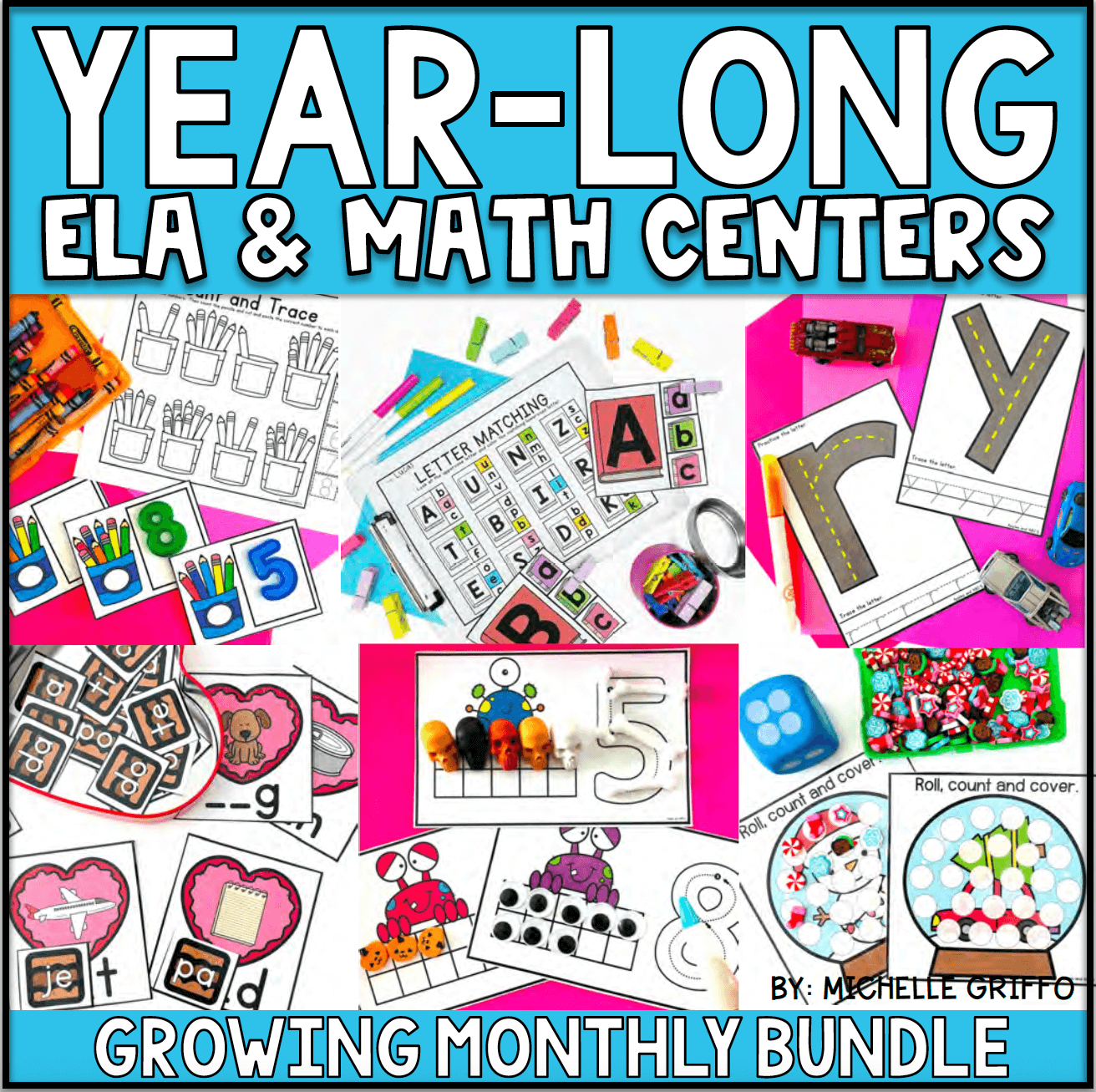 Center Bundle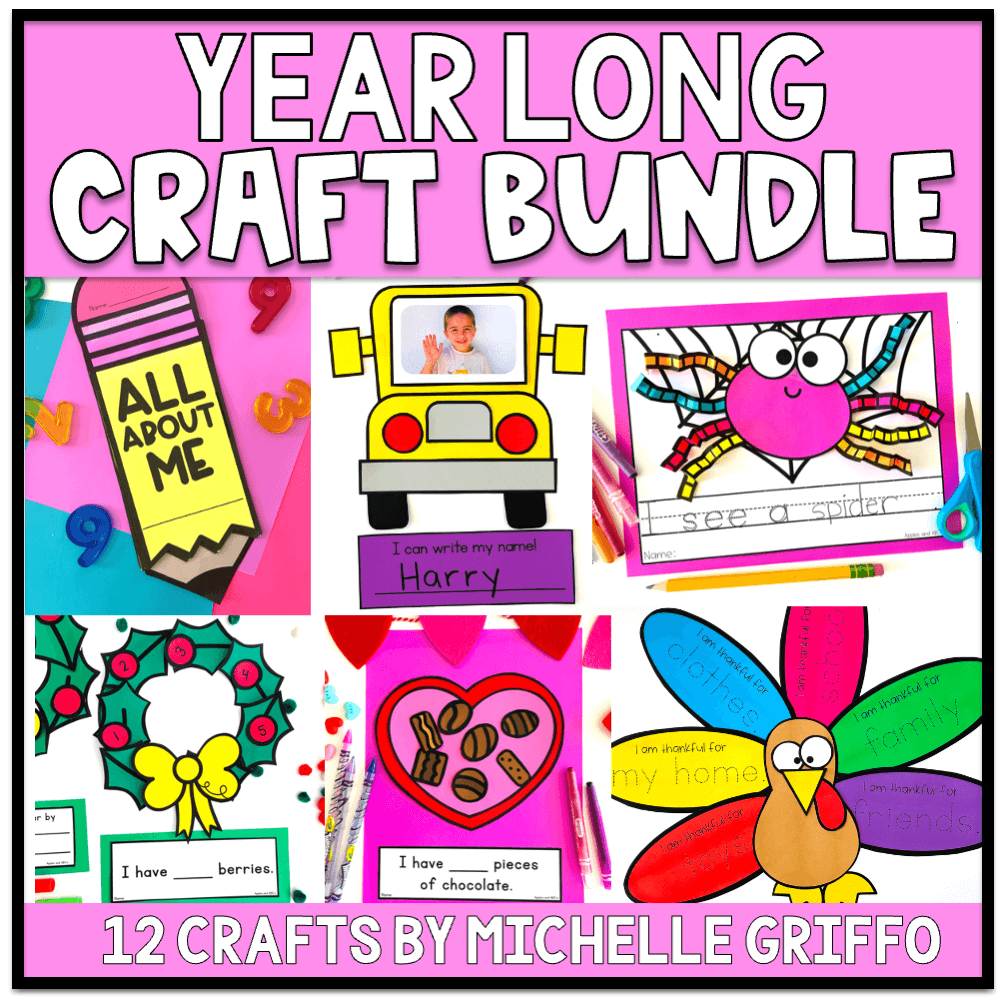 craft bundle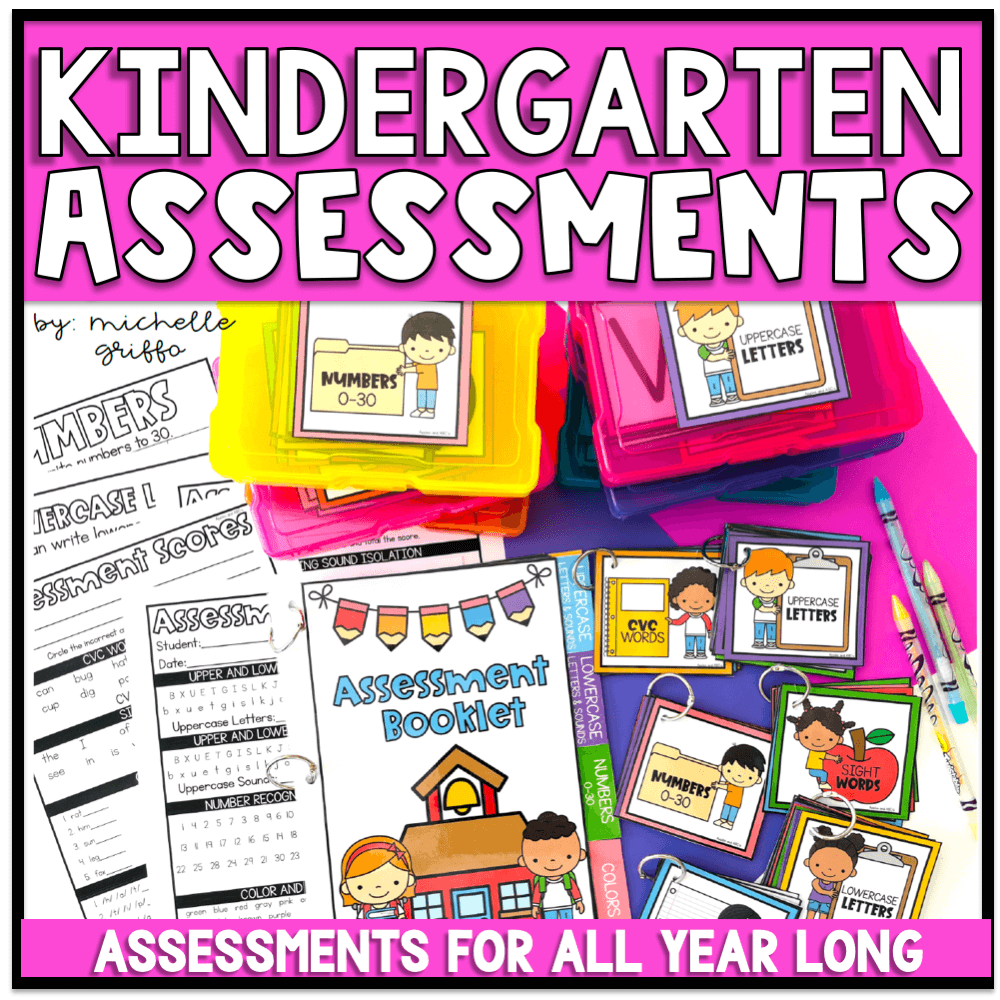 Kindergarten Assessments
Love it!

SO excited for you!!! Can't wait to see more ideas about your kinder activities and your 4th grade experiences!!

-Sarah
A Rocky Top Teacher

Congratulations! I taught fourth grade for 12 years before I asked for a change. Have fun! You will love it!

Oh Wow… K to 4 is such a big jump! I am right there with you though… I moved from K to 3 this year. And my thoughts on it were similar to yours… I can say that i did ask to stay in Kindergarten for a few more years but my principal told me ummmmm…no… My heart is with Kindergarten as well but I am learning that the big kids can be fun too and I just know that your creativity will shine in 4th so that you will love it and your students will flourish! Good Luck!

Karmen

I love your enthusiasm, Michelle!! I am so excited for you and I know your 4th graders will LOVE you!!!

Hoping you have a year full of learning and laughter!

xoxo,
Susan

Congrats on the exciting change! You will be fabulous at it, no doubt!

So exciting!!!!!!! Can't wait to hear all about it!

Good Luck! You'll ROCK 4th grade.

PS: big kids like glitter {I student taught in a 4th grade classroom}

Welcome to big kids! I wish you all the best and know that you will rock it!!
Elizabeth
Fun in Room 4B

That is quite a jump! You'll have to tell me how it goes with the "big kids" because they scare me too! I'm sure you'll be just as fabulous in 4th as you are in K. Good luck!

Carol
Super Sparkly in Second

Good luck, you will come to love it and never look back to Kinder! Pretty soon it might even take over your blog! We are 4th grade teacher too, let us know if you need help or inspiration.
Theresa
Pinkadots Elementary

Bid kids like glitter. Big kids love teachers who are not afraid of new things. Go get them!
tania
My Second Sense

Congratulations! I switched form K to 4th also, but this is my 1st full year of teaching 🙂 I did K as a mid-year higher to create smaller class sizes. My biggest fear was that the kids would be taller than me (I'm only 5'4") EEEK!

We've just finished a month of school! I hope you love it as much as I have been.

& yes.. 4th graders still love glitter!! Also, foam stickers, stickers, paint, markers, and TWISTABLES 🙂

Congrats on your move to 4th grade! I jumped from second to fifth this year and I was super nervous to start the school year. I'm loving it though! Good luck this year!

Sara 🙂
Smiling In Second Grade

Wow, that's an exciting change! I admire your enthusiasm and sense of adventure! I hope it works out GREAT for you!
Hugs,
Heidi Butkus

I moved from three years of the 1/2 land to 4th grade too! I am super excited about and can't wait to read about your experience and ideas. I was nervous about it, but after spending a week with my kids I am so excited about it. I am really liking it!
Jessica

Apples and Papers

First of all, you taught in Egypt?!? That's awesome! Second of all, I moved from K to 3rd this year.. I am also excited and terrified! Lol congrats!!!

Michelle – are you loving their independence? I have taught 1st , 2nd and 3rd and miss the independence. I'm hoping to move up again next year. Good for you…I love risk takers. I'm big on taking risks and think it's important to make us better teachers for sure. Way to go friend. I can't wait to hear more about it.
xoxo
Vicky

Yay!!! Welcome to the intermediate grades! I teach third grade and although it is challenging I love it! Congrats! 🙂 Melissa

AHHHHHHH!!!!! I was wondering if this was what you were referring to when you said we may have more in common this year!!!! I am so, so excited for you!!!! I'm sure you are going to absolutely LOVE 4th grade! And yes, they still love glitter! And pink! And unicorns (my class last year had some weird fascination with them)! ha! And I'm sure your creative juices for 4th grade will be overflowing very soon! Congrats on being a 4th grade teacher now!! And let me know if you wanna do pen pals! 🙂

Molly

Egypt!!!!!???? I need deets immediately! You will be fantastic in 4th!! 🙂

So excited for you! I taught 4th for 2 years, then 3rd for 8 years and last year I moved down to 1st. What a difference!!! I didn't think I would like it as much, but now I love it even more! I hope you find the same for you. Can't wait to hear about Egypt – holy moly!!! Best of luck to you 🙂

Melissa
First Grade Smiles

You're going to do absolutely awesome… And I think you should start with 4th grade Fridays and add in 4th on the 4's (4th, 14th, 24th)…and in a few more 4th days because you KNOW you are going to have lots of fabulous things to share!!

Holy Cow! That's some news! We wish you all the best and know you will be fabulous in any grade. We are sure 4th graders are just kinders trapped in bigger bodies!

~Christy & Tammy
Fluttering Through First Grade

It is a big jump, but from experience I will say it will be fun. I went from teaching at a mostly PreK -K level to a 3rd/4th grade split class and I loved teaching my older 'babies' just as much as my little 'babies'. Good luck ~ you will rock teaching at this grade level.

Aretha

Oh Em Gee, congrats! I think you will do great at whatever grade level you teach. 🙂
Mels

How exciting! I've had to move up grade levels each year for the past 3 years…1st, then 2nd, and now 3rd! I feel like each year I'm learning so much more about teaching than if I had stayed in 1 grade level for a few years. 🙂 Can't wait to read more posts from your 4th grade adventures! I'll be stealing some of your great ideas for my higher 3rd graders!

Aris
Sailing into Second

I'm very interested to hear how you like 4th Grade. All of my experience is in the primary grades, but I am honestly contemplating considering moving up. I never thought I would say that, but the independence/self-control from older students is something that I would love. The curriculum scares me a little bit though! Please keep us updated!

Kayla
Primary Junction

Funny Entertainment or Lol Pictures with full of Fun… Entertainment Articles, Entertainment News, Entertainment Pictures, Bollywood, Hollywood and Lollywood Pictures and Videos, Entertainment Latest updates, Hot Entertainment News and Pictures Funny Entertainment Pictures, lol Pictures, Funny Pictures and Much More Fun Only on 1 Current Affairs Network
hotcurrentaffairs.com

Free Promotion of your Website, Facebook Page, Twitter, Google Plus, StumbleUpon, Youtube Views Likes and Subscribes, Pinterest, MySpace, SoundCloud, Instagram and Much More Social Media Promotions. Just add your Promotion Link to this Website and Get Increase your Visitors, Page Likes, photo likes, photo shares Twitter Follow Tweets and Favorites, Youtube Views Likes and Subscribes and Much More.
GetLikeFast.com

Forex Affaris.. Latest Currency news updates, latest forex trading business updates, trading updates, forex trading latest news, forex brokers directory, forex brokers list, Dollars news affairs, Stock Markets, stock market news, stock market analysis, technology news, international forex markets, international forex business news and all updates about Forex Trading
ForexAffairs.Com

Forex Affaris.. Latest Currency news updates, latest forex trading business updates, trading updates, forex trading latest news, forex brokers directory, forex brokers list, Dollars news affairs, Stock Markets, stock market news, stock market analysis, technology news, international forex markets, international forex business news and all updates about Forex Trading
ForexAffairs.Com

Top Ten Classified Website List, Pakistani Classified Sites, USA Classifieds, Indian Classifieds, Entertainment Articles, Entertainment News, Entertainment Pictures, Bollywood, Hollywood and Lollywood Pictures and Videos, Entertainment Latest updates, Hot Entertainment News and Pictures Funny Entertainment Pictures, lol Pictures, Funny Pictures and every thing you want…
http://www.hotcurrentaffairs.com

Lol is the Laugh out of Laugh where you can Fun Unlimited and Laughing Unlimited. The Best Lol n Troll Network with the Name of Lols Gag… Troll Images, Prank Peoples, Funny Peoples, funny planet, funny facts, funny cartoons, funny movies pics, iphone funny, funny jokes, Prank Images, Fail Pictures, Epic Pictures, Lols and Gags, Lol Pictures, Funny Pictures.
LoLsGag.Coma

Find best business plan from home without any work, just invest $1 and get 120% Total Profit within a week
EarningsClub.Com