You can see our while village we made! When the kids finished their puppets, they were allowed to make other little details for their puppets.
My favorite detail was the teepee and the fire! (I don't know why his puppets have sad faces) 😉
After we made our Thanksgiving craft, we had a traditional Thanksgiving feast as a class. The parents made a turkey, stuffing, mashed potatoes, yams, apple pie…. I need to figure out how to make this a monthly thing! 😉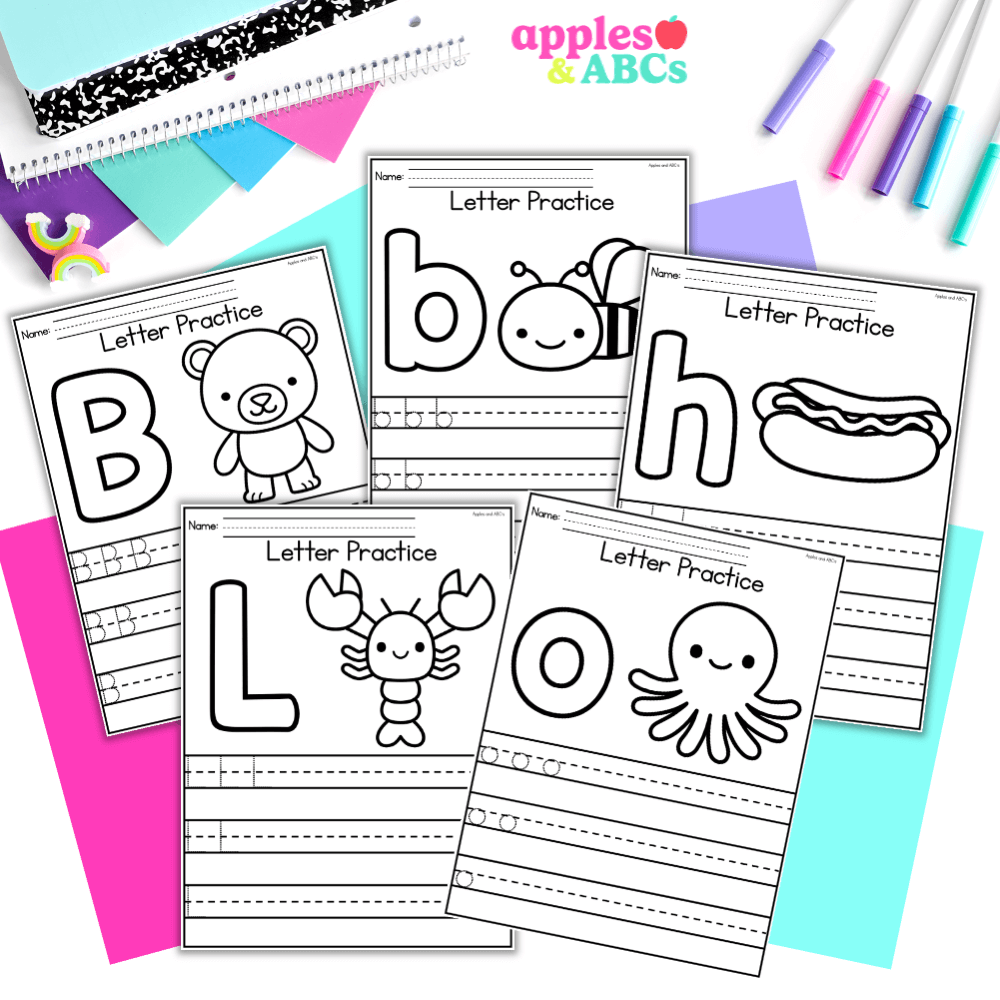 free Letter tracing activity A-Z upper and lower case
Practice letter formation with these independent, engaging, and zero-prep. printables! Use them for whole group, homework, small group, or for students that need extra practice with writing their letters.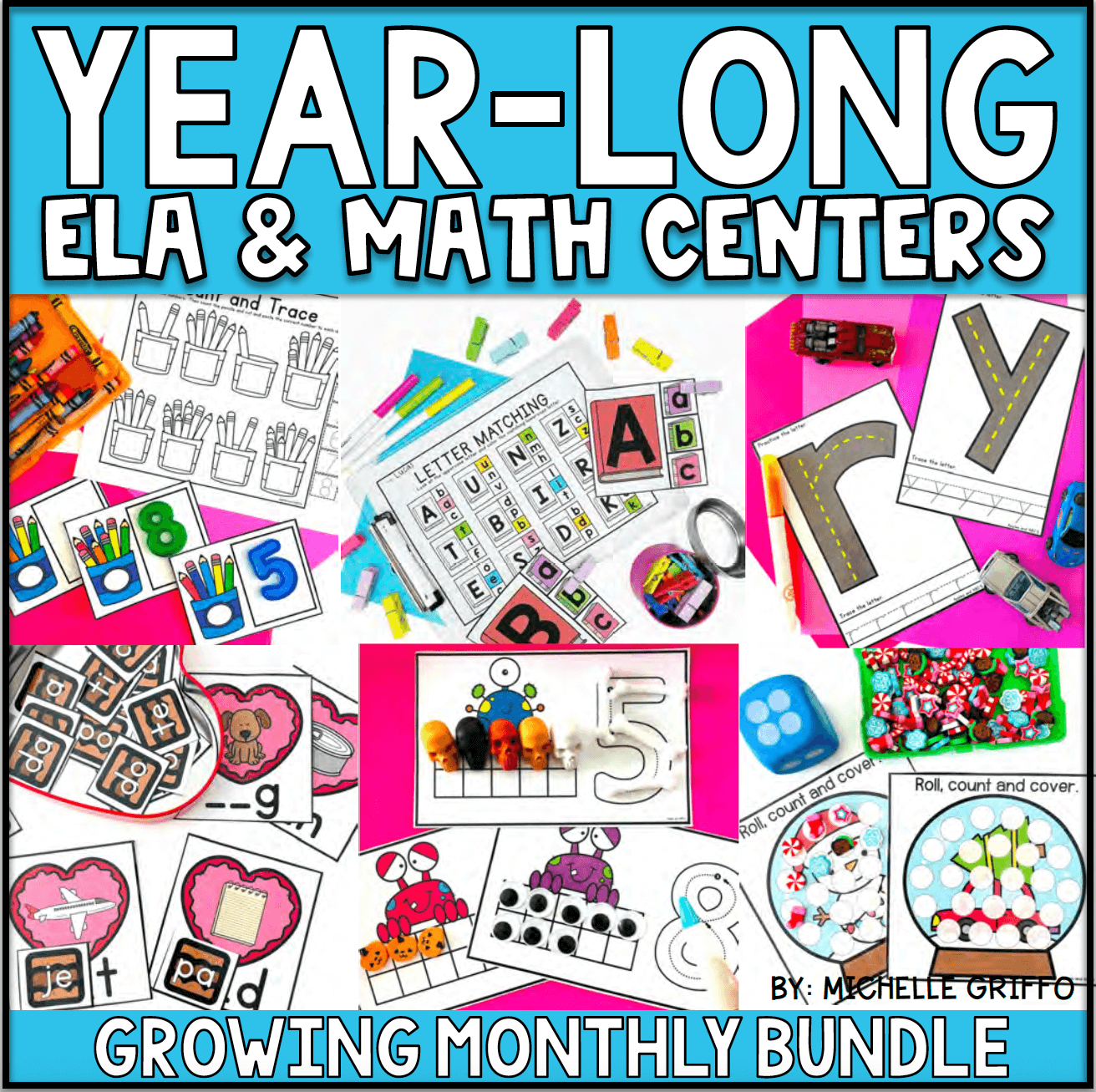 Center Bundle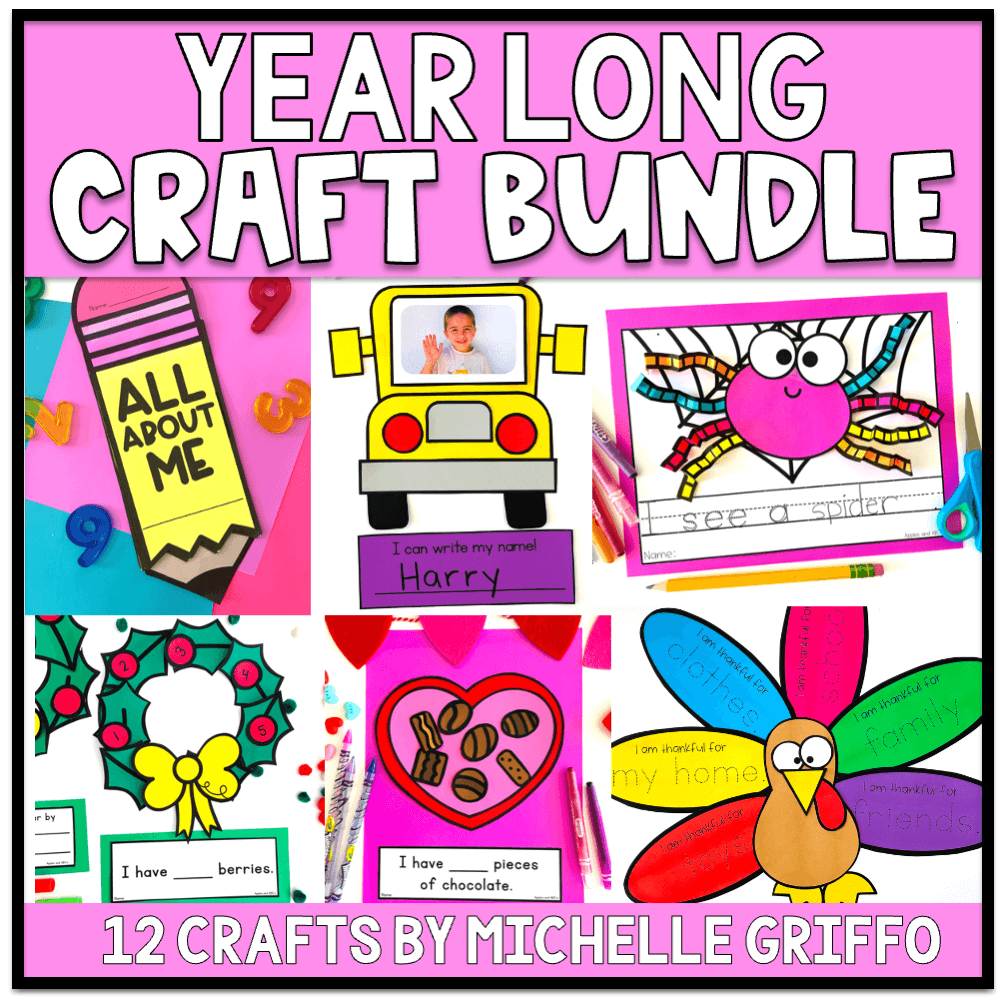 craft bundle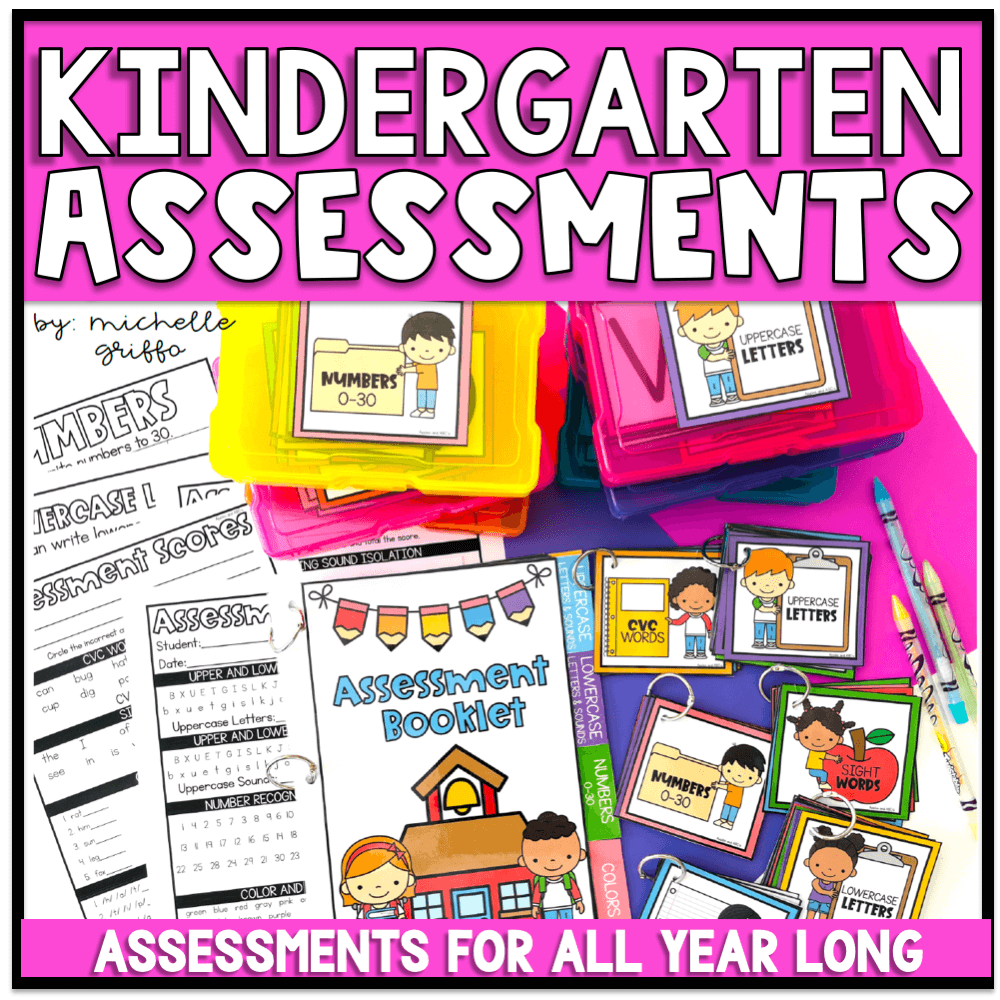 Kindergarten Assessments
The puppets are darling. Thanks for showing us the class final product. Have a great Thanksgiving!
Cindy
Granny Goes to School

Those are adorable, Michelle!! We usually don't have a feast at school, but I'm thinking that we might start having one next year!! Hope you have a great Thanksgiving!

Molly
Lessons with Laughter

You don't mess around with your feast… all the food! Wow! We cut some corners so the "feast" is more of a snack… but it is still one of my favorite days. Let me know if you figure out how to make it monthly 🙂

Christy
Crayons and Whimsy