Who doesn't love to talk about animals? Whether big or small, they are just so cute and exciting. Therefore, I love to bring animals into lessons whenever possible. They are an easy way to add engagement to the standards. Thus, students focus on learning without realizing how much work they complete. One of my favorite animal-themed lessons includes going down on the farm with Click Clack Moo. When utilizing the Welcome to the Farm Pack, creative lessons unite the love of animals with learning.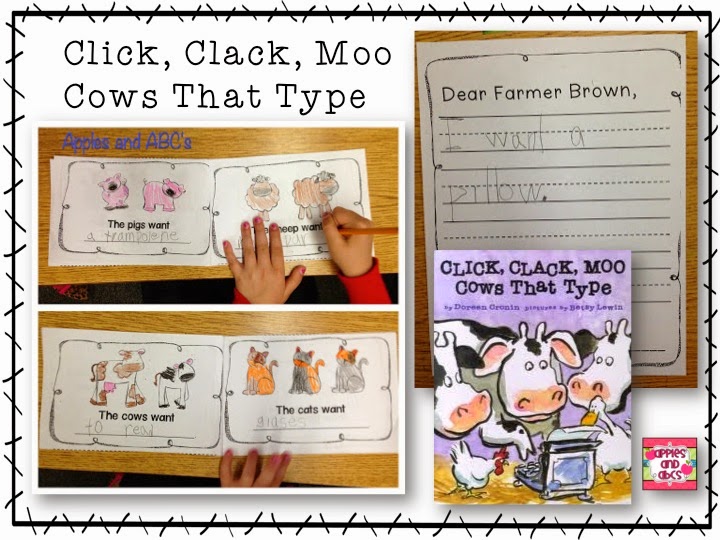 Click, Clack, Moo Cows That Type
Author Doreen Cronin and illustrator Bety Lewin made a quirky, hilarious story!
Sadly, Farmer Brown has a problem. No matter the time of day, he hears click, clack, moo. This is because his cows love to type! Additionally, the cows start to leave Farmer Brown notes. Students will love to see how Farmer Brown handles his challenging cows.
Students will love Farmer Brown and his crazy cows. Thus, they will be eager to learn more about animals on the farm. Thankfully, this pack includes 34 worksheets, 2 crafts with writing activities, and 3 centers. Honestly, there is so much to ensure students learn essential content while loving every minute in the classroom.
While on the farm with Click Clack Moo, students will work on ABC order, brainstorming, and response sheets. Additionally, there are writing activities, animal labeling, and comparing activities. On top of all this, there is vocabulary practice and pattern practice. For math, students will work on playing in the mud with fun addition problems. They will even work on graphing!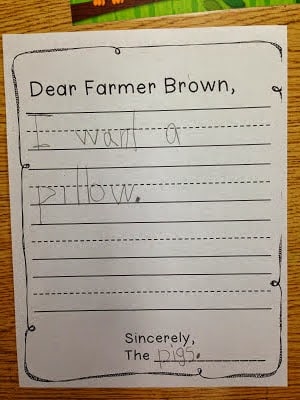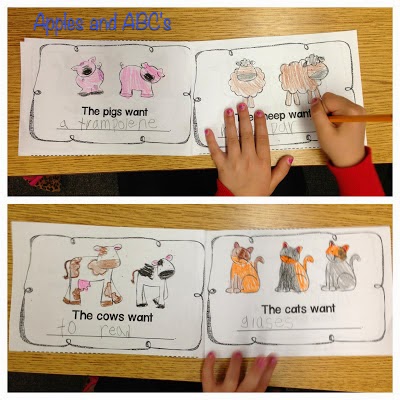 Students can pretend they are on the farm with a cow and pig craft. They will love designing their animals and writing creative sentences.
While animals do not need to learn letters, students do! Thus, letters and animals unite in literary centers. Students will have a blast working on word families and sound-letter matches.
Click Clack Moo
Freebie
Sometimes, teachers want to try out a lesson before buying a new resource. I completely understand that! Therefore, there is a FREEBIE for email subscribers.
The FREEBIE includes a letter to Farmer Brown that allows students to write like a particular animal. They get to tell Farmer Brown something they want while on the farm! Additionally, there is an interactive decodable reader about what each animal wants from the farmer.
Taking students on the farm with Click Clack Moo will be a unit students never forget! From the minute the story begins, students will love to see how Farmer Brown handles his funny cows. Then, the worksheets, centers, and crafts will ensure students learn while staying engaged for every minute of the lesson. Honestly, bringing the farm to the classroom will be so exciting!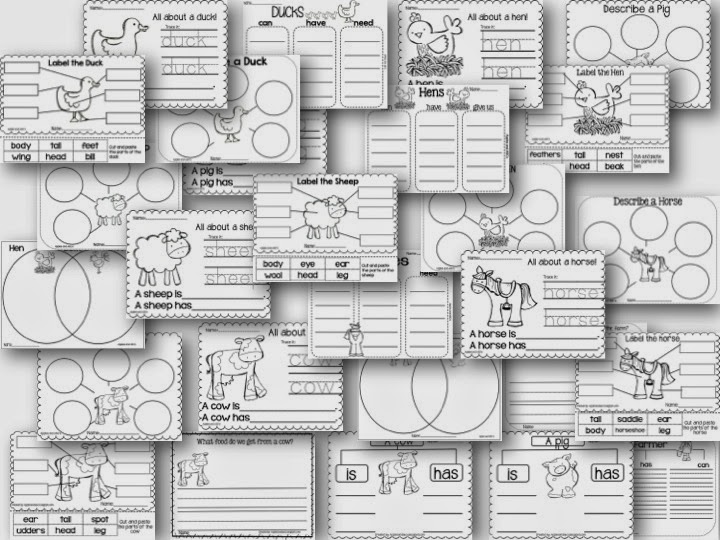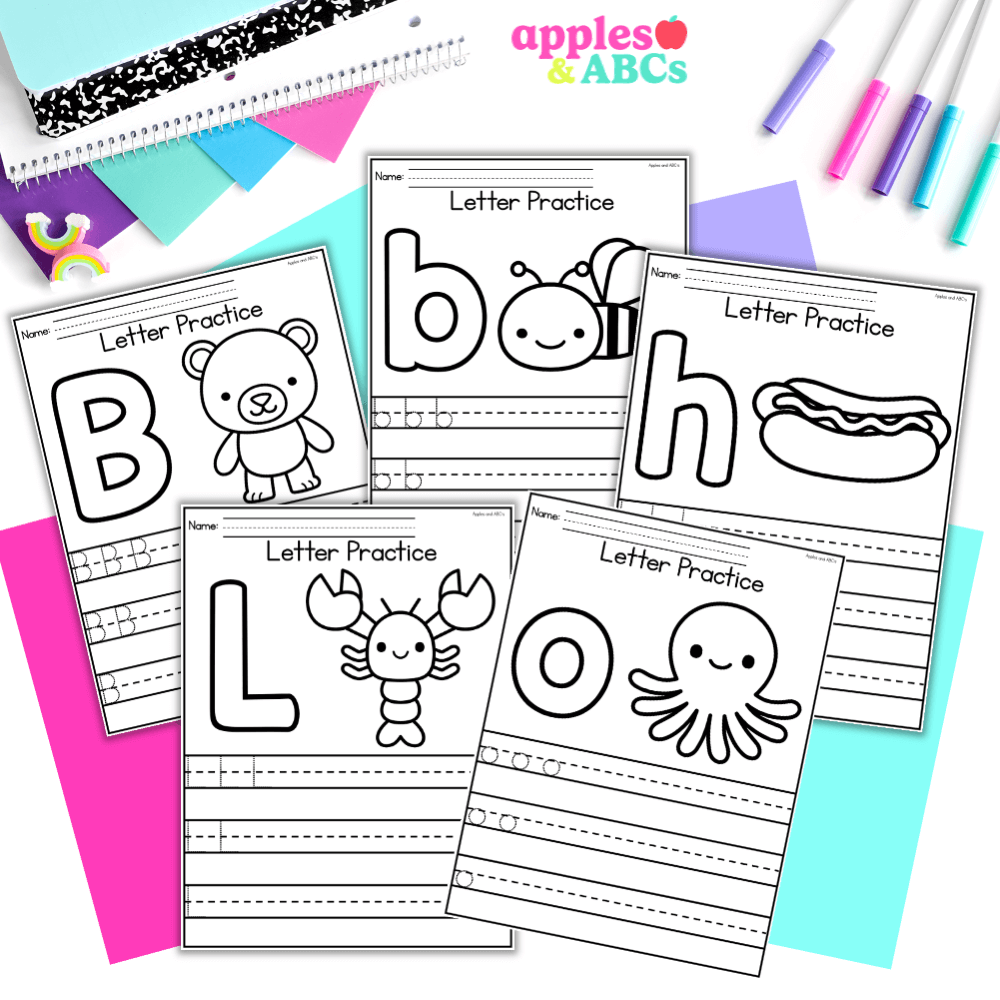 free Letter tracing activity A-Z upper and lower case
Practice letter formation with these independent, engaging, and zero-prep. printables! Use them for whole group, homework, small group, or for students that need extra practice with writing their letters.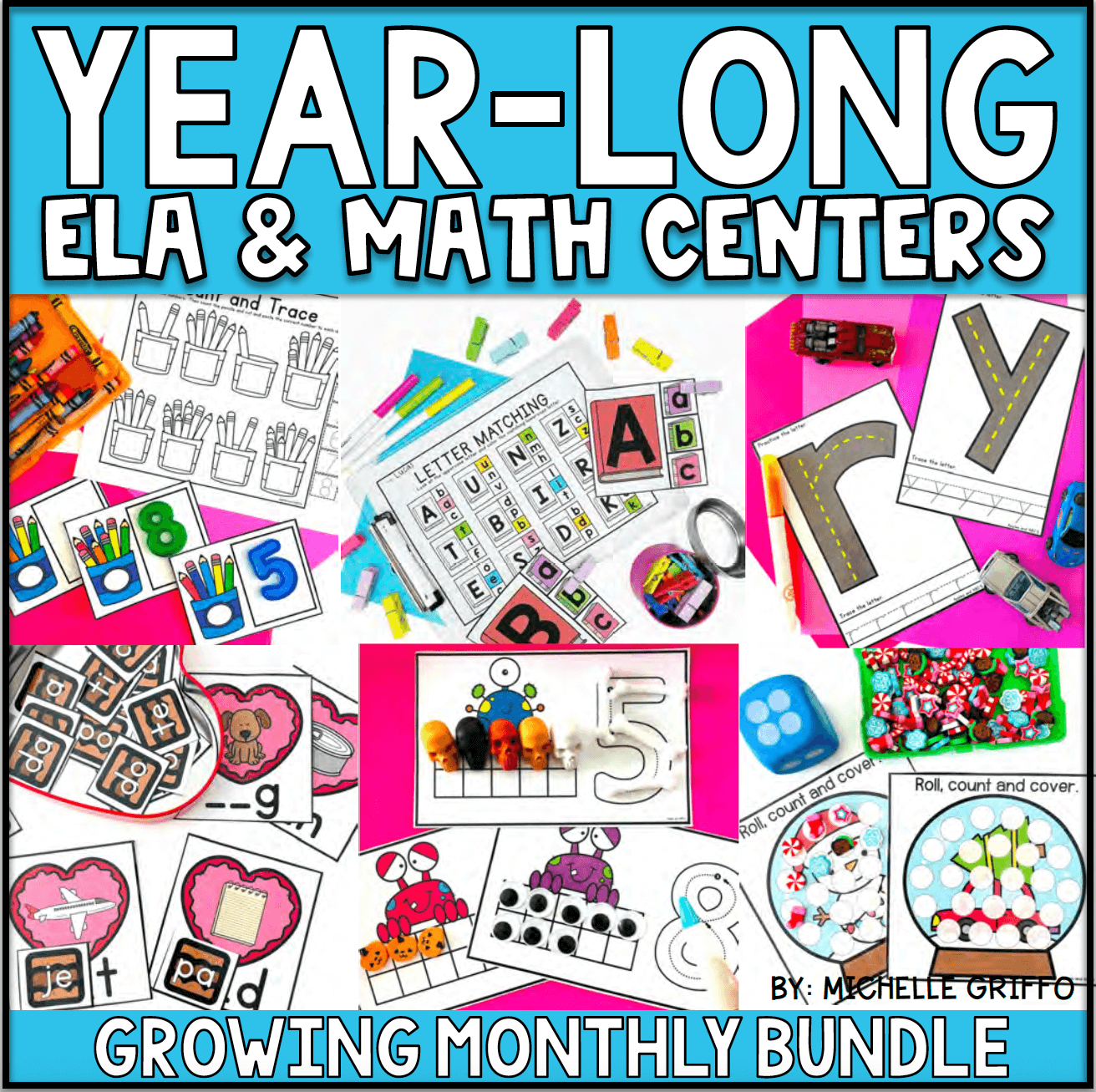 Center Bundle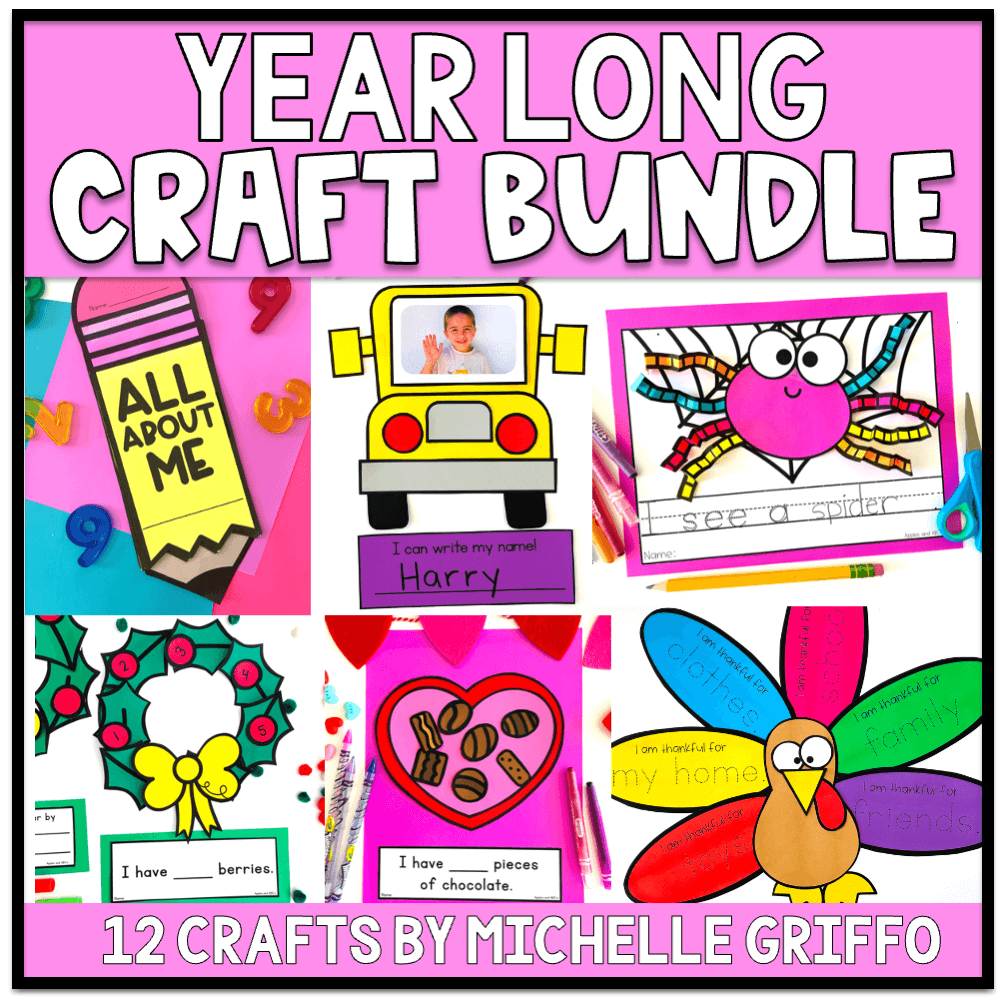 craft bundle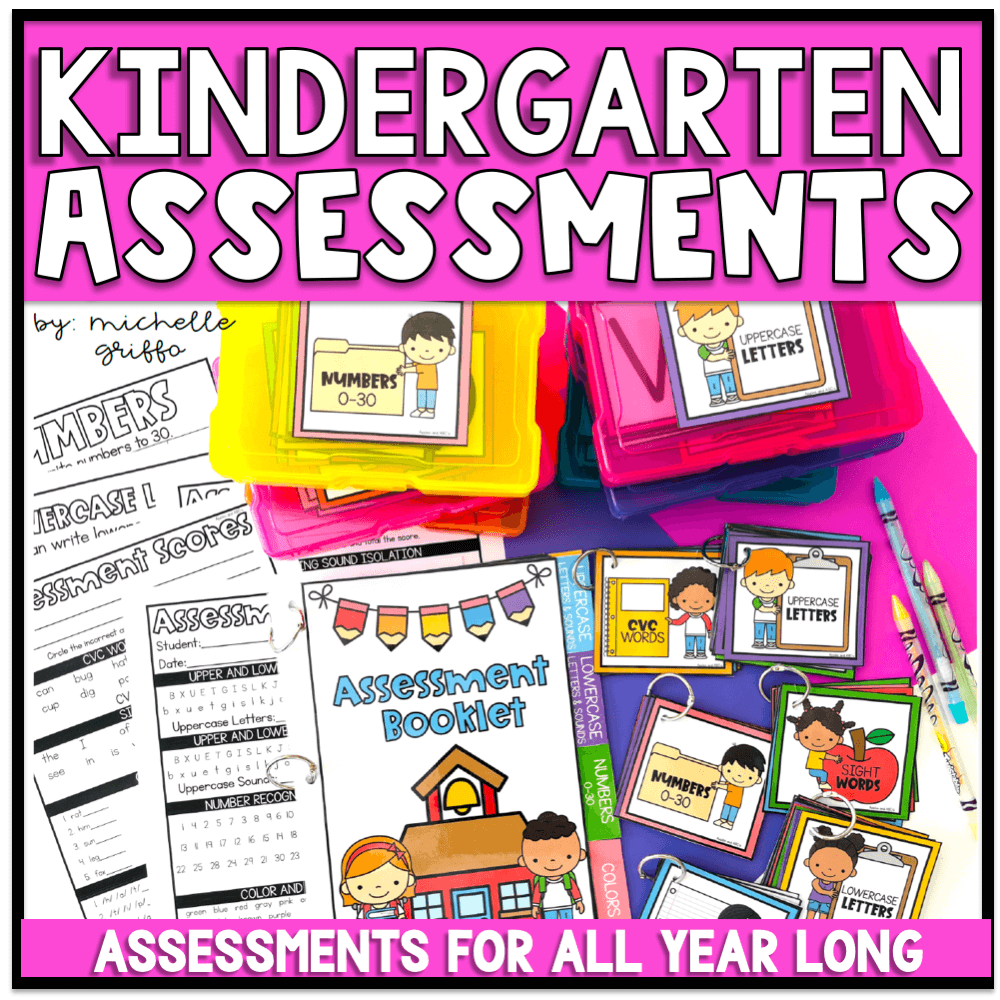 Kindergarten Assessments
Michelle, This is so very cute. How do I find the freebie? I'm feeling silly here, but I can't seem to find it. Thanks Cindy

Thank you! I am so excited to use this and make it a homework bag!

I can't find it either. Sad.

Sorry, you should be able to see it now!

This freebie looks awesome! I realize it's late and today was crazy, but I cannot seem to figure out how to download the freebie!! Help, please! 🙂

You should be able to click on the link now!

This comment has been removed by the author.

Well Cindy don't feel too silly me either. I have the farm unit, I plan to do the cow craftivity so cute.

Omg! That piggy craftivity is adorable! I want to use that in the upper grades….somehow! What store did you get the piggy clip art from? Have a great Monday!

Thank you, Michelle. I'm starting my farm unit after my Spring Break is over. This will fit in perfectly! LoVe your entire farm unit too! Palma 🙂

Thanks for the cute freebie! We are starting our farm fun the week of April 28th! This will fit right in!

This book is on my top 10 list! (I do a fierce Farmer Brown impression 🙂 Thank you for the free mini book. I've added your pack to my wish list!
Chrissy at ReadWriteSing

My daughters LOVED this books as well!