It is finally time to say goodbye to hats and scarfs and hello to shorts and flip flops! As spring is in the air and summer is just around the corner, it is such an exciting time of the school year. One of my favorite ways to keep students engaged involves fun crafts. They embed so many skills, such as cutting, gluing, writing, and opportunities for students to talk to each other. For instance, the Strawberry Craft is educational and engaging. Students will love making this freebie craft!
Adding the Strawberry Craft to the Lesson Plan
Sometimes, students make crafts for certain times of the year. This may be a snowflake globe during winter or a heart during Valentine's Day. However, the strawberry craft is so versatile! It is perfect for Mother's Day, Father's Day, or an end-of-the-year craft for a teacher. This means that parents can use this craft at home, or teachers can use this craft at school. The opportunities are endless!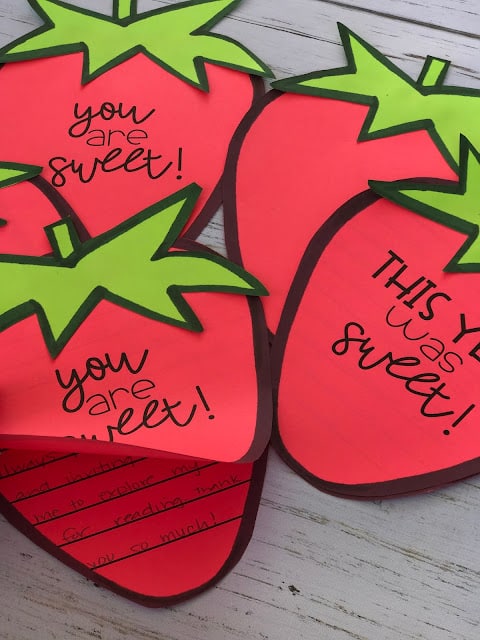 All About the Strawberry Craft
Whether you need a new bulletin board design or just want special activities for upcoming events, the strawberry craft is perfect! Since every parent and teacher is different, there are multiple ways to complete it.
Front of the Strawberry:
The front of the strawberry has two options. First, it can include text options, such as "This year was sweet!" or "You are sweet!" The different text options make this craft perfect for multiple times of the year. Second, students can use their fingers to make strawberry seeds using paint! This will allow parents always to
have a special memento over the tiny fingerprints of their precious children.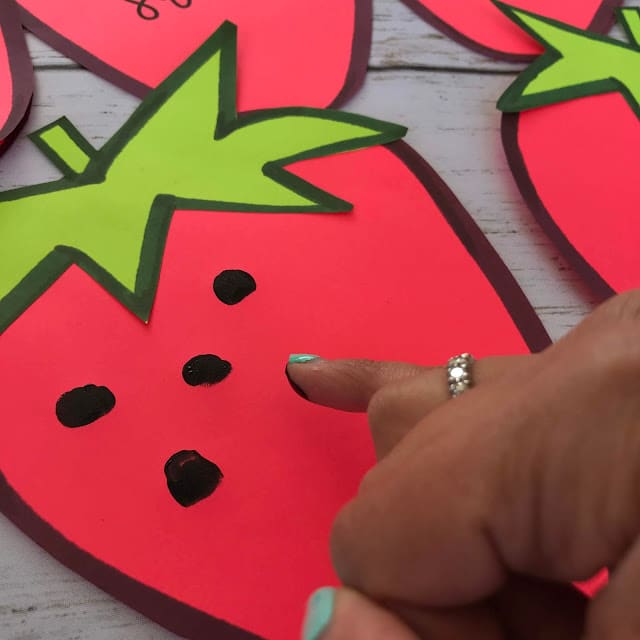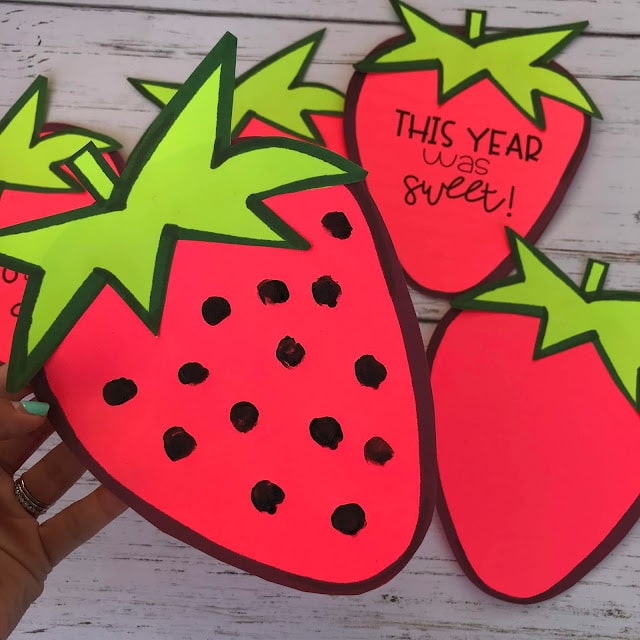 Writing: The strawberry craft is more than something pretty to hang up. It is educational! My favorite part of this craft is that you can flip it up and have students write under it. If using this for Mother's Day or Father's Day, students can write a sweet message to their parents. Or, if using for a teacher, students may write why that teacher stands out to them. Students may even write their favorite memory from the school year. Furthermore, students may even use this craft to write a sweet card to a classmate. Students will head into the summer break with a kind message if this occurs at the end of the year. This is a great way to create a lasting memory of the classroom. Honestly, the options are endless!
The Strawberry Craft is an incredible way to help students show their appreciation for people who help take care of them. The different sayings on the front and the option to write inside make it the perfect craft to use for various events. Students will have so much fun creating this meaningful craft in the classroom!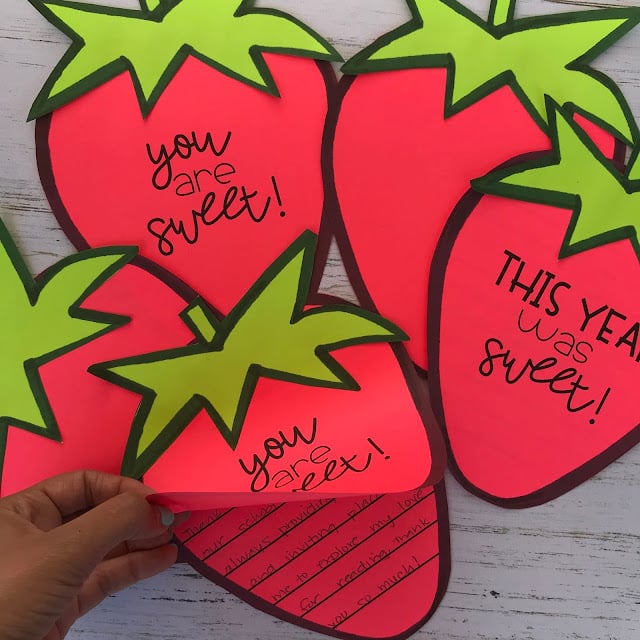 Grab this free strawberry craft
If you do not want to miss any of the upcoming lessons, join my email list to be notified of all the interactive lessons coming up! You will also receive freebies for blog exclusive subscribers by joining the email list!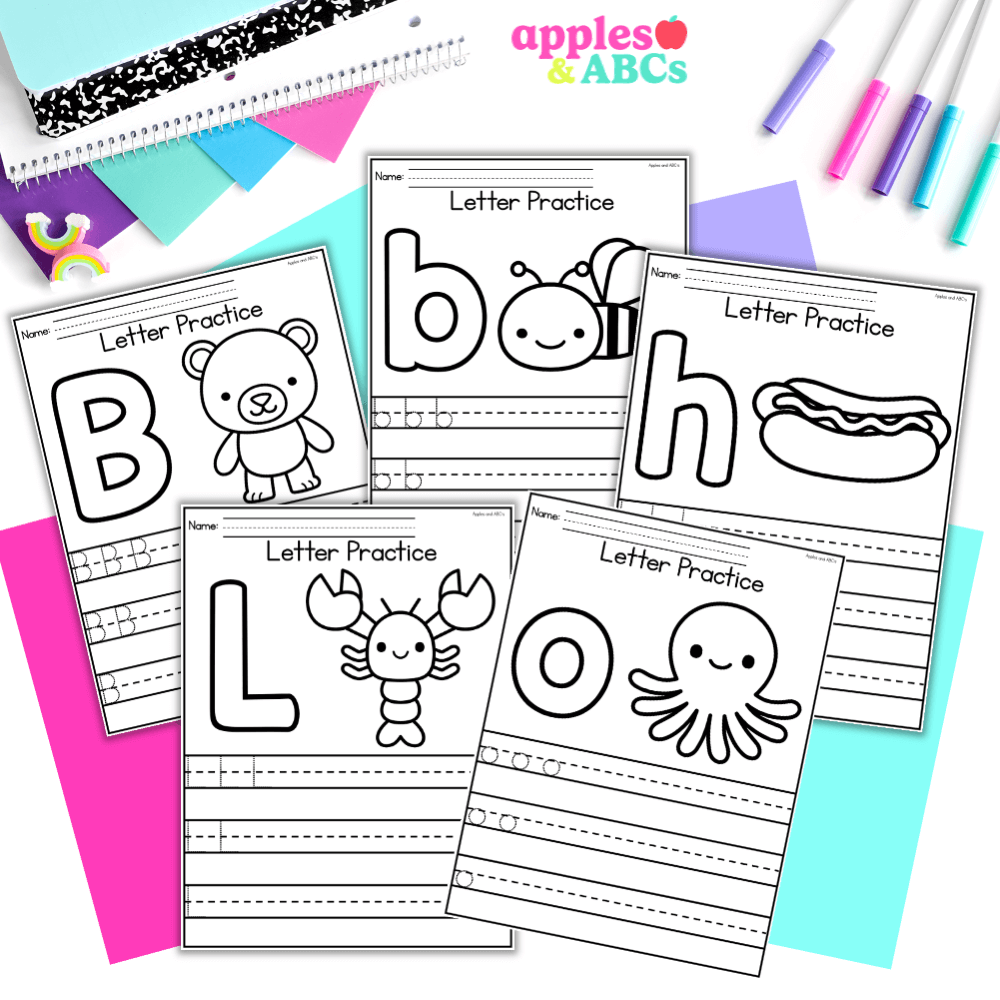 free Letter tracing activity A-Z upper and lower case
Practice letter formation with these independent, engaging, and zero-prep. printables! Use them for whole group, homework, small group, or for students that need extra practice with writing their letters.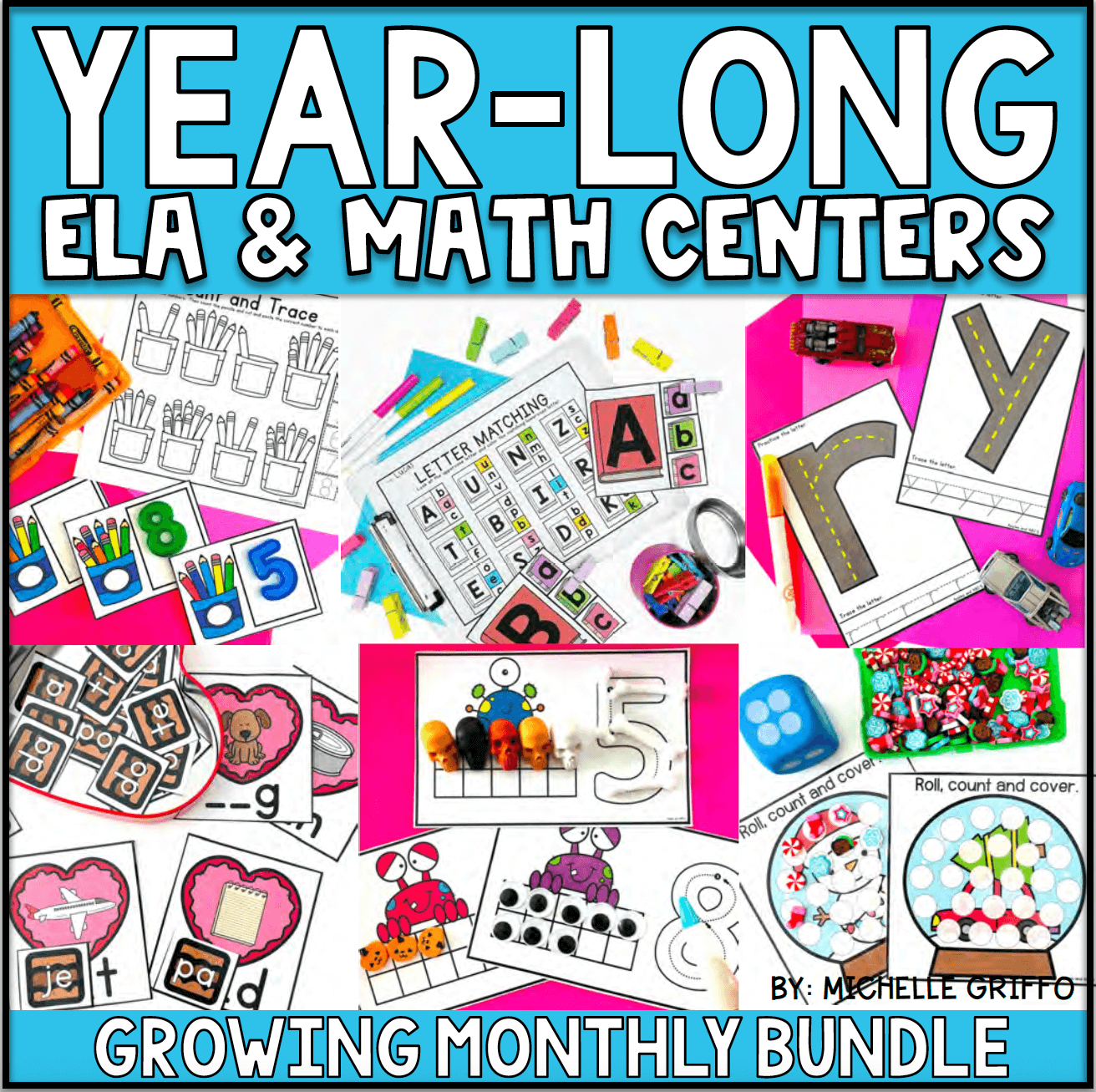 Center Bundle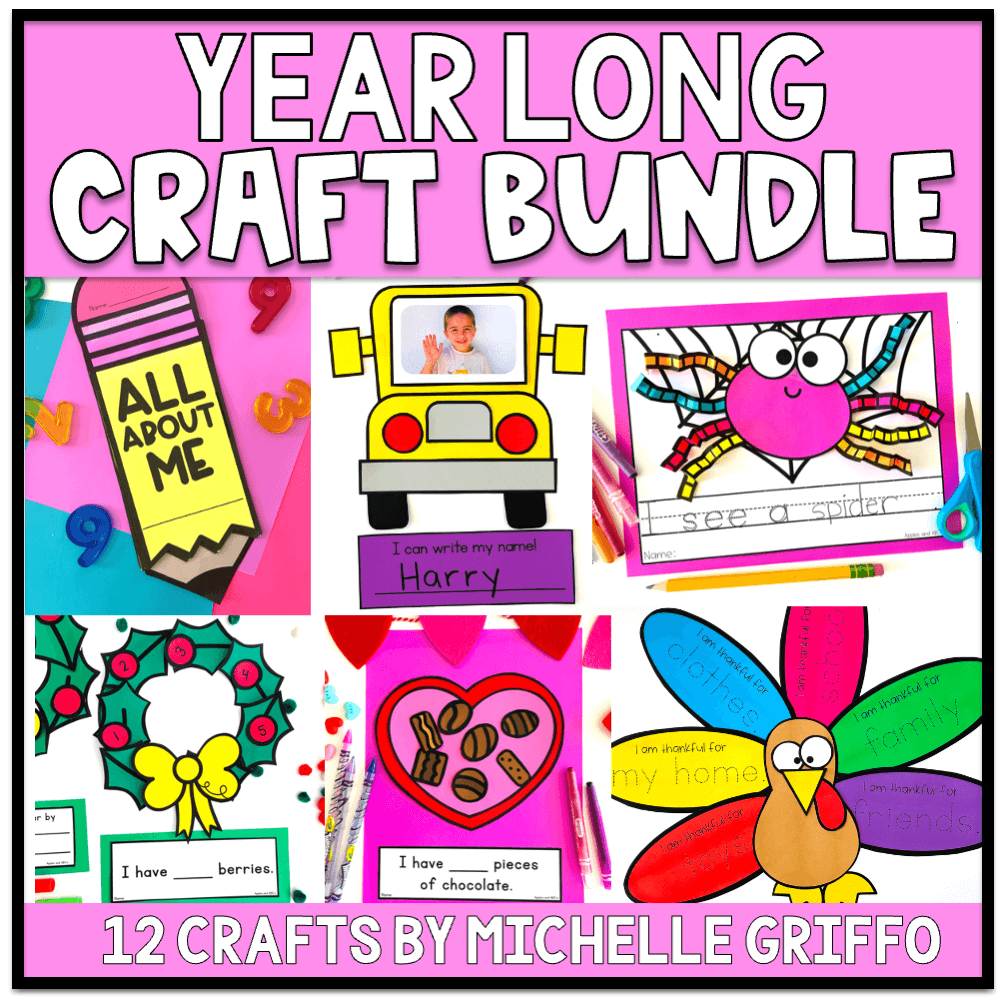 craft bundle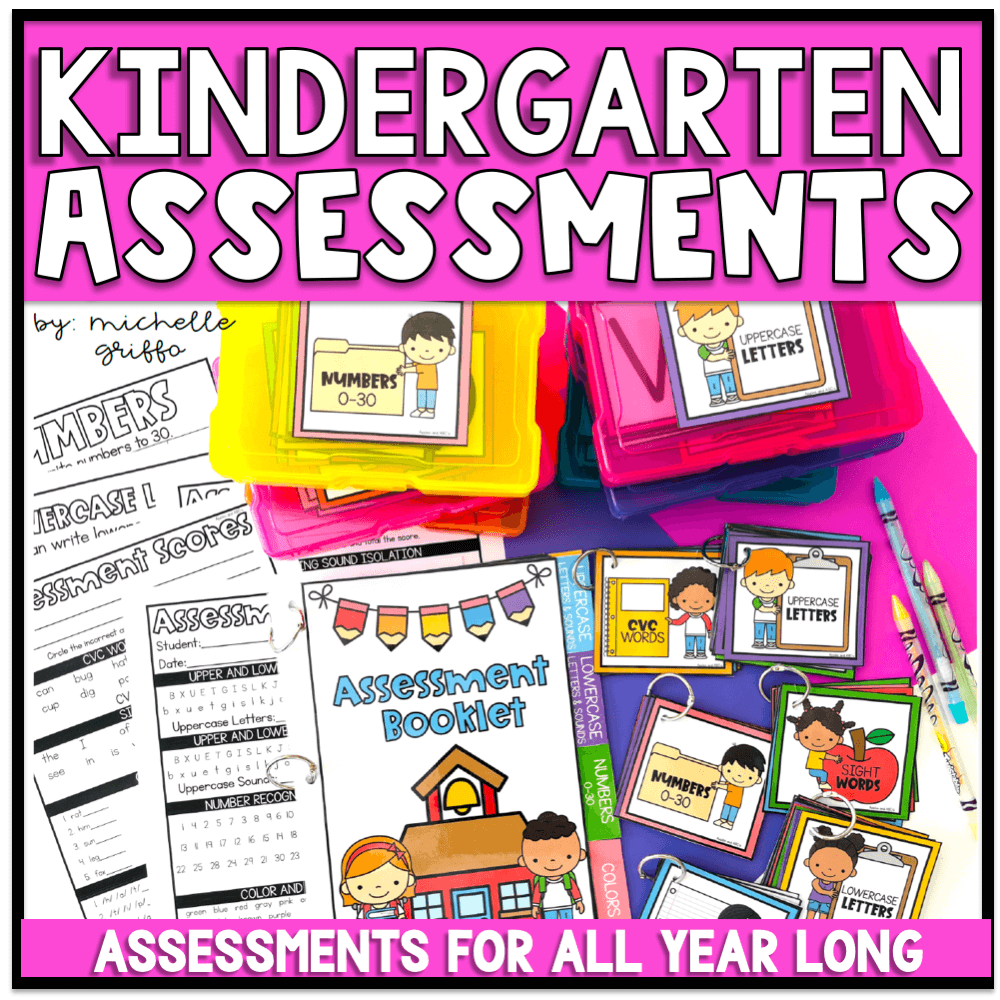 Kindergarten Assessments