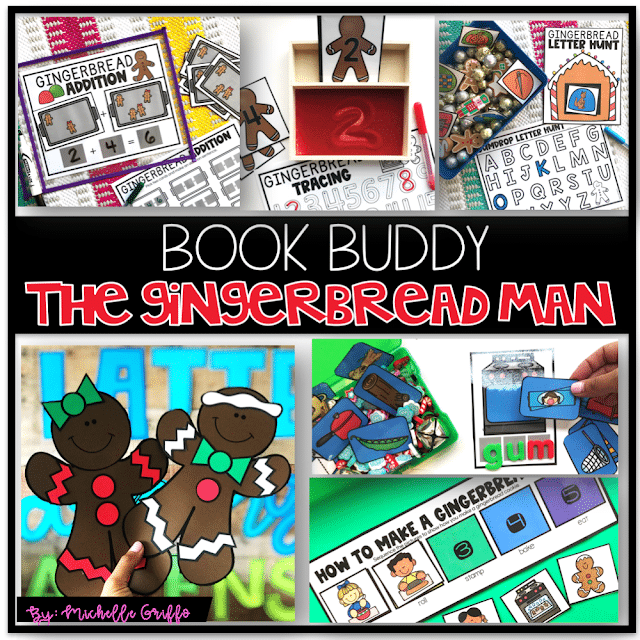 Use this
Gingerbread Man Book Buddy
to accompany the read aloud! I love doing a whole Gingerbread week where we read multiple gingerbread books and do activities! This Gingerbread resource has minimal prep and will give your students extra practice with the alphabet, numbers, and CVC words. There are 6 gingerbread activities included so you could use these for your weekly center rotation or just pick and choose which activities you want to use during the week!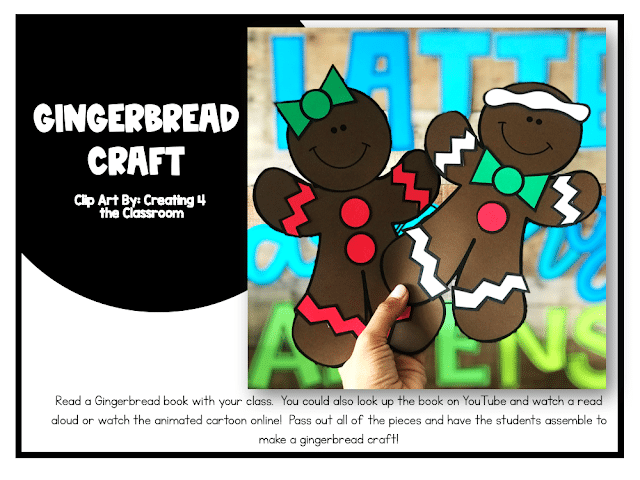 Here is what is included:
-Gingerbread Man and Gingerbread Girl craft
-Gumdrop letter and first sound hunt: this activity challenges the students to recognize the letter (upper and lowercase) or isolate the first sound in a word. Upper and lower case recording sheets are included.
-Gingerbread cookie sequencing. The students sequence how to make a gingerbread cookie at a center and it also includes a cut and paste sheet.
-Gingerbread number trace. The students pick a card, trace it in sand and then trace it on the recording sheet.
-CVC Spelling- the students pick a picture card (short a, e, i, o u words are included), but it with letter tiles, and then write the word on the recording sheet.
-Gingerbread addition: the students pick two cards of gingerbread cookies and make an addition sentence. Numbers 1-10 are included for addition.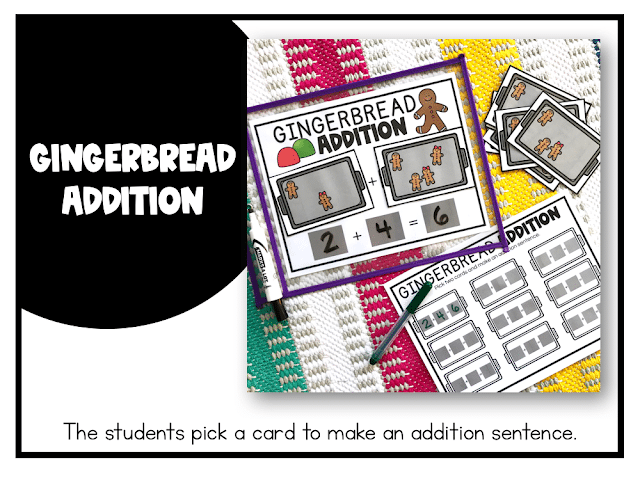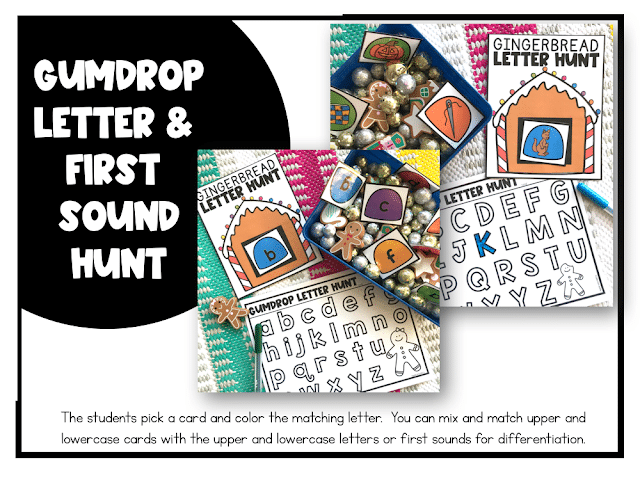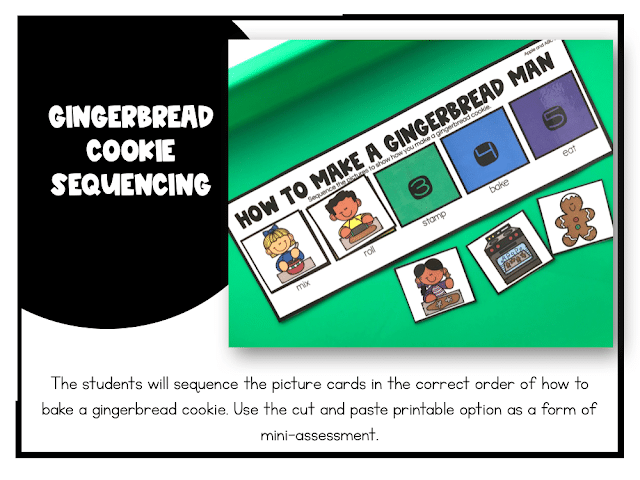 Grab the Gingerbread Book Buddy in my STORE!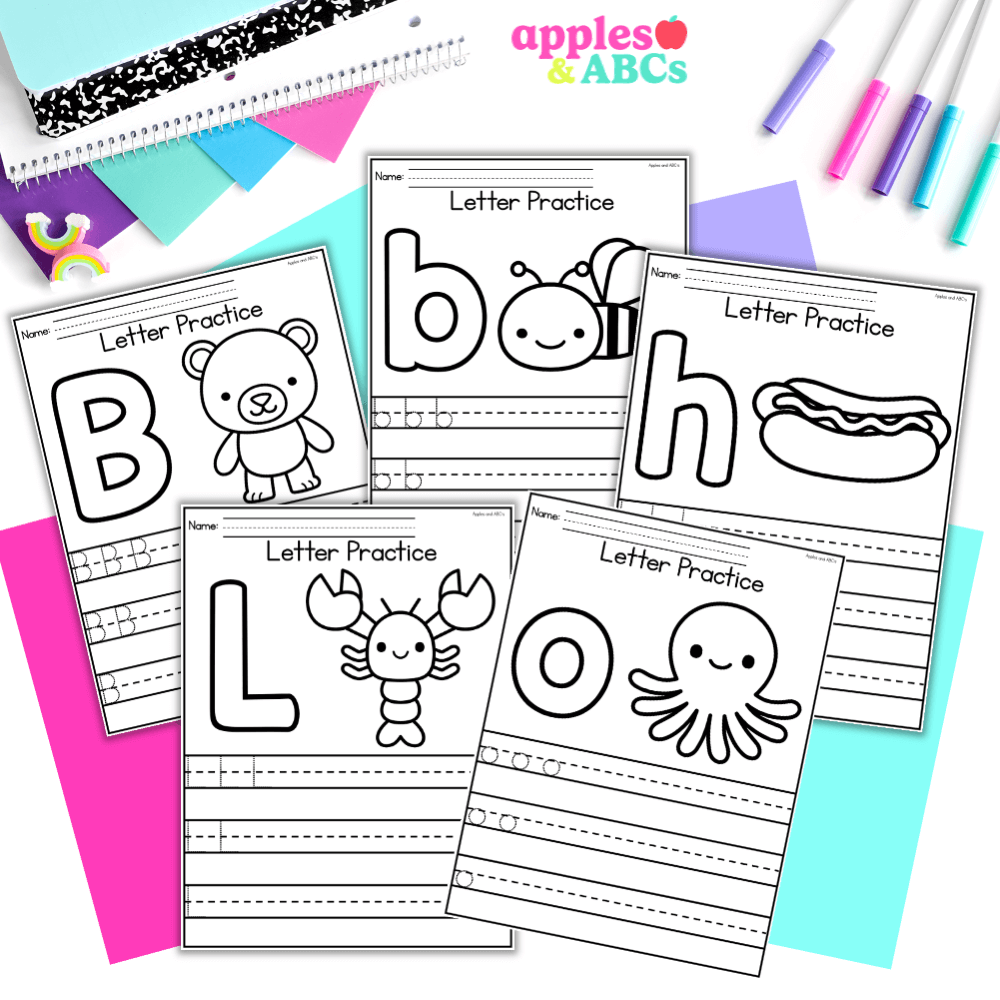 free Letter tracing activity A-Z upper and lower case
Practice letter formation with these independent, engaging, and zero-prep. printables! Use them for whole group, homework, small group, or for students that need extra practice with writing their letters.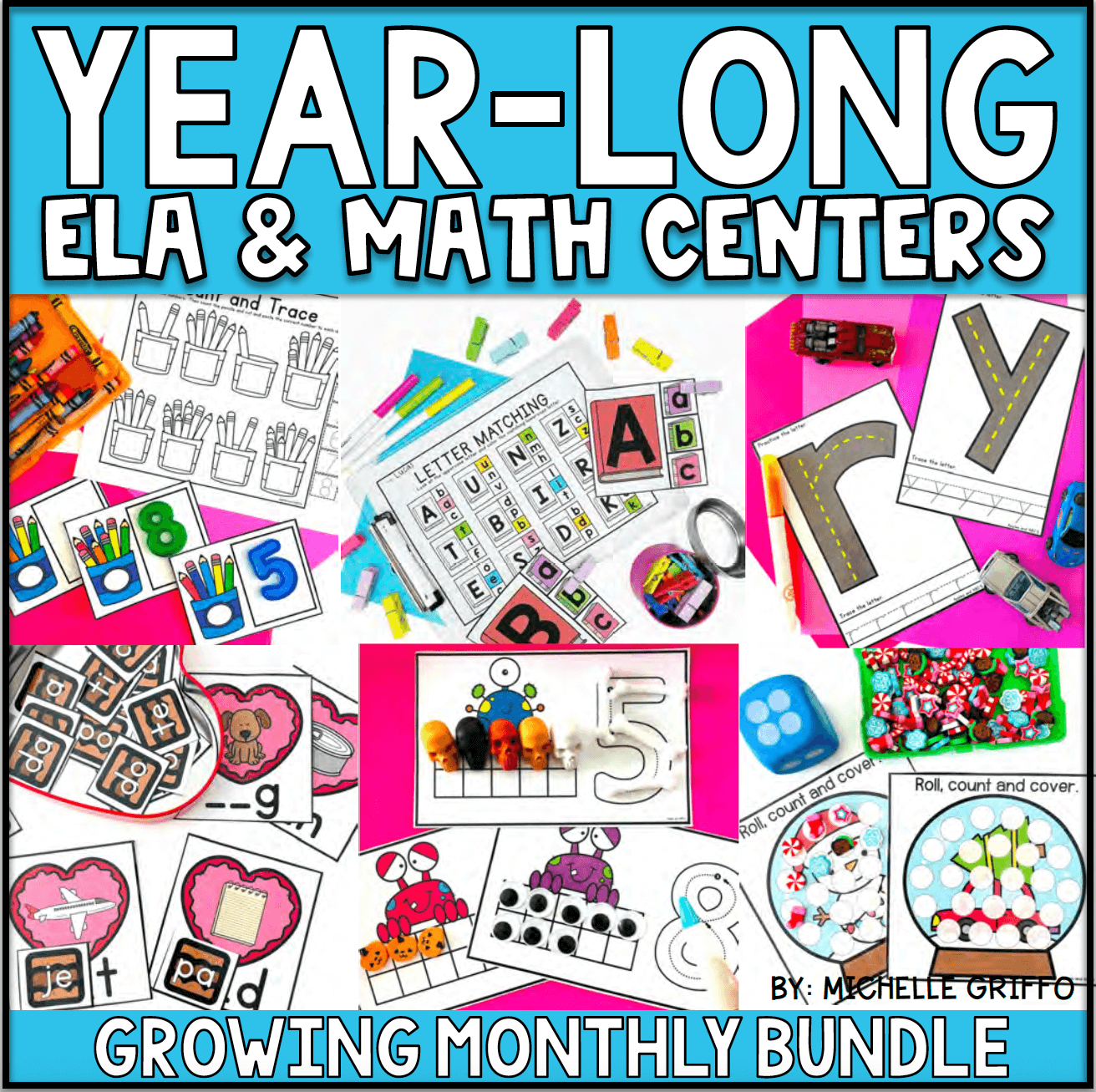 Center Bundle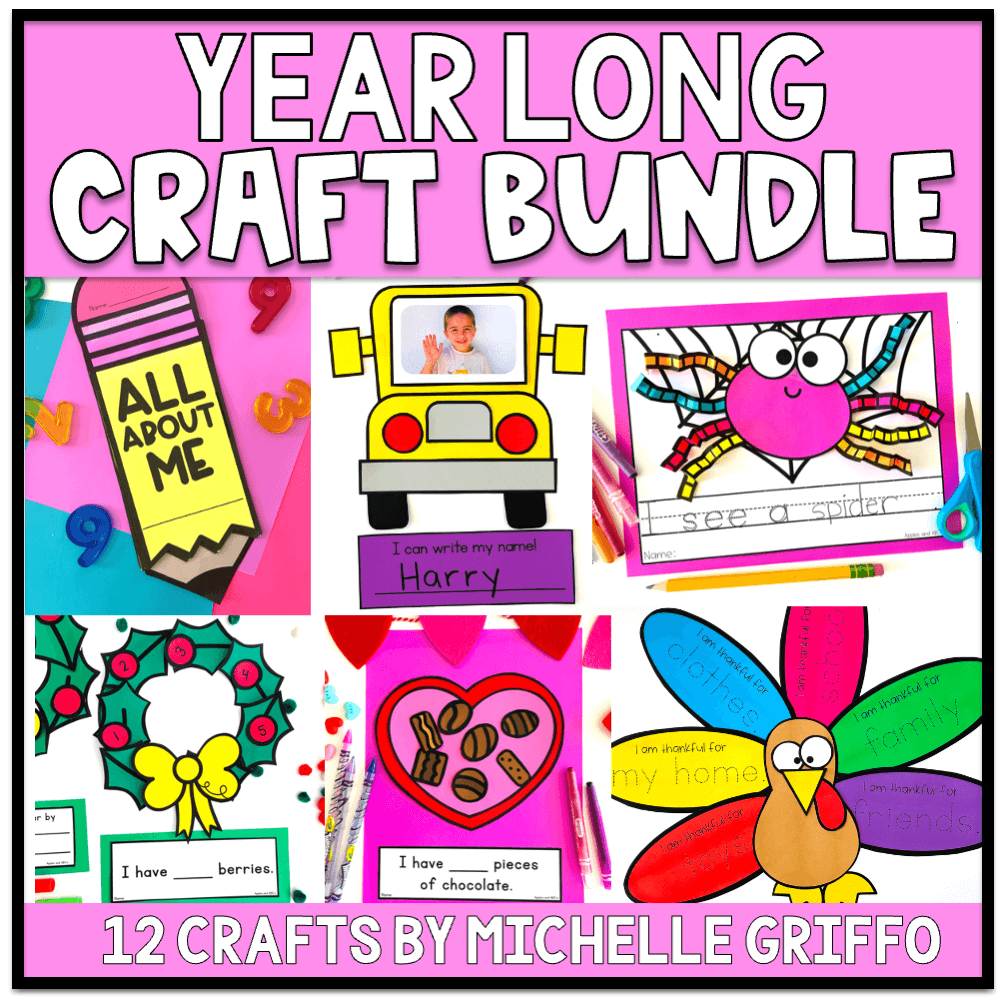 craft bundle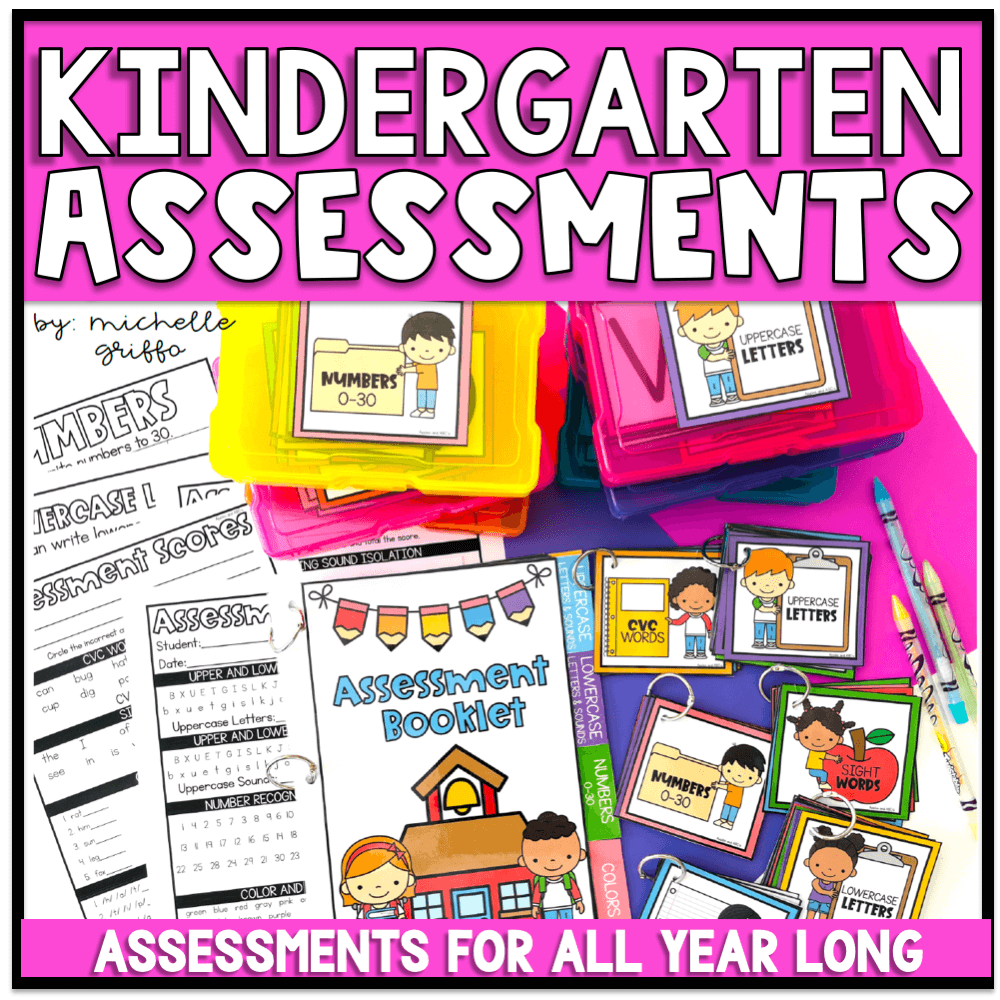 Kindergarten Assessments