Teachers often enjoy summer sitting by the pool or catching up on their reading list. However, they also spend time reflecting on the previous year and planning for the upcoming year. Honestly, the teacher's brain never shuts off! Between finding new decorations and classroom management techniques, there is much to prepare over summer break. For instance, hands-on centers are often at the top of the to-do list! Centers keep students focused while allowing the teacher to work with small groups of students. Thankfully, the Back to School Centers for Kindergarten are the perfect way to set the tone for a fantastic year! 
Importance of Back to School Centers in Kindergarten
Kindergarten is such an emotional year for students! They are away from their parents for an entire school day while learning so much content. Honestly, there is so much for kindergarteners to handle each day. Luckily, centers help young learners work on many skills in an enjoyable format!
For instance, centers are the perfect time to incorporate hands-on play during learning. During this time, they can also work on social skills by compromising and sharing with classmates. Additionally, students have more opportunities to talk, which means they are working on oral language skills. Centers also occur in a small group format, so the teacher can work with and get to know students better. Ultimately, centers are an incredible way to make learning meaningful, personal, and impactful. 
Back to School Centers for Kindergarten
These are the perfect back-to-school math and literacy centers for kindergarten! Since the beginning of the year can be extra stressful, every activity is low-prep. However, the 5 ELA and 5 math centers are engaging, hands-on, and FUN!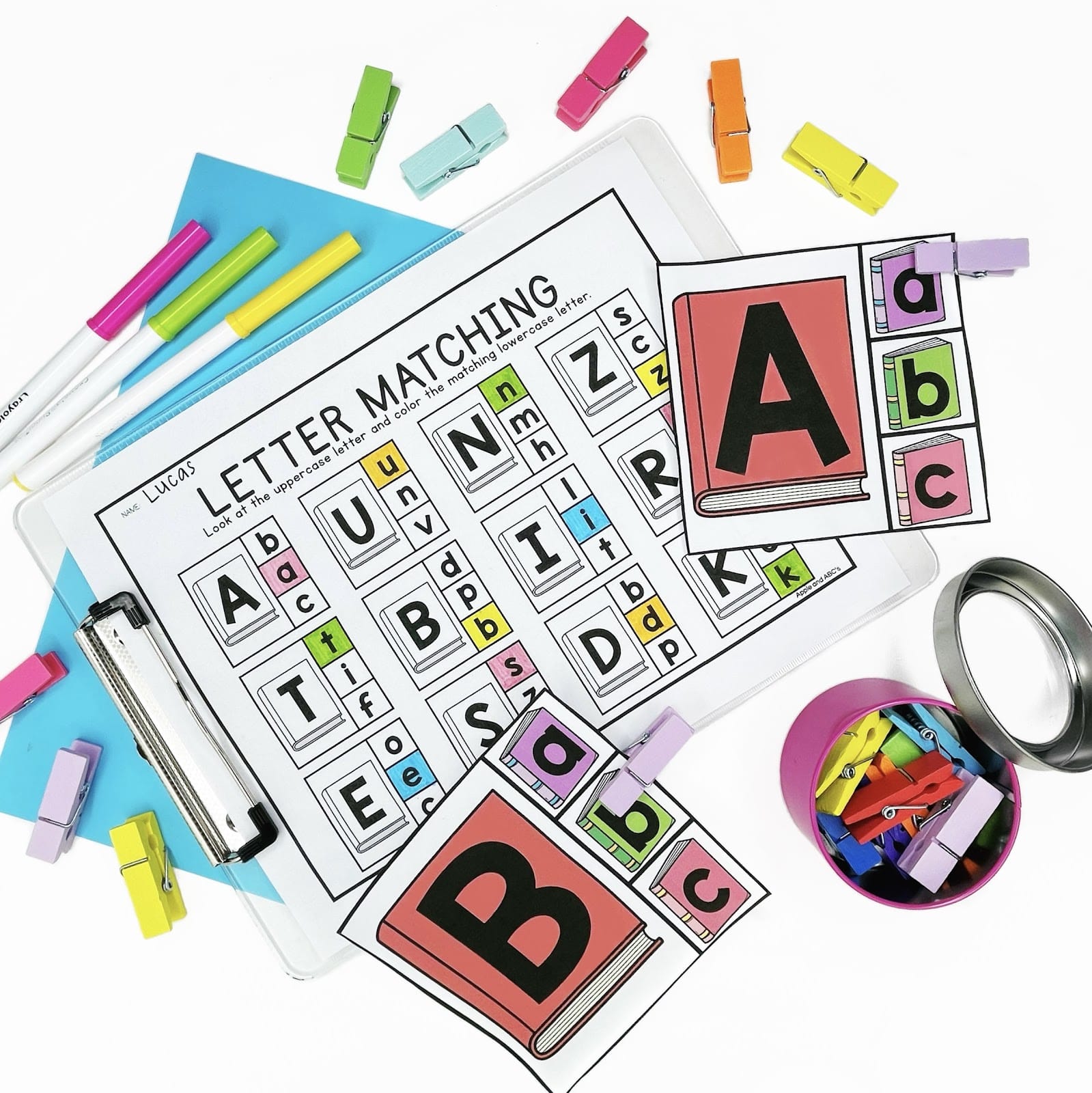 ELA Focus:
The growth students show during kindergarten is astonishing. Many enter the classroom being nonreaders and leave reading fluently! Specifically, the kindergarten ELA centers focus on letter writing and sorting using dry-erase markers and manipulatives. Additionally, they focus on upper and lowercase letter matching as well as name building. This includes writing their names and classmates' names! Students will even work on fine motor practice, such as tracing lines and shapes. 
Math Focus:
Numbers can be so challenging for students! There are many different skills to learn, so the entire subject can seem intense. Luckily, the kindergarten math centers show students how fun the subject can be. Specifically, they will work on shape building with playdoh and shape tracing with a dry erase marker. Students will also work on counting and matching as well as number writing. They will even work on fine motor skills through coloring activities. Students will love working during the hands-on centers! 
Optional Assessments:
When students enter kindergarten, they are at different learning levels. Truly, this is why lesson planning can be so challenging. To help support planning, each center comes with a printable. This is an excellent informal assessment to see if students have mastered each skill. Teachers can then use these results to plan the first few weeks of school.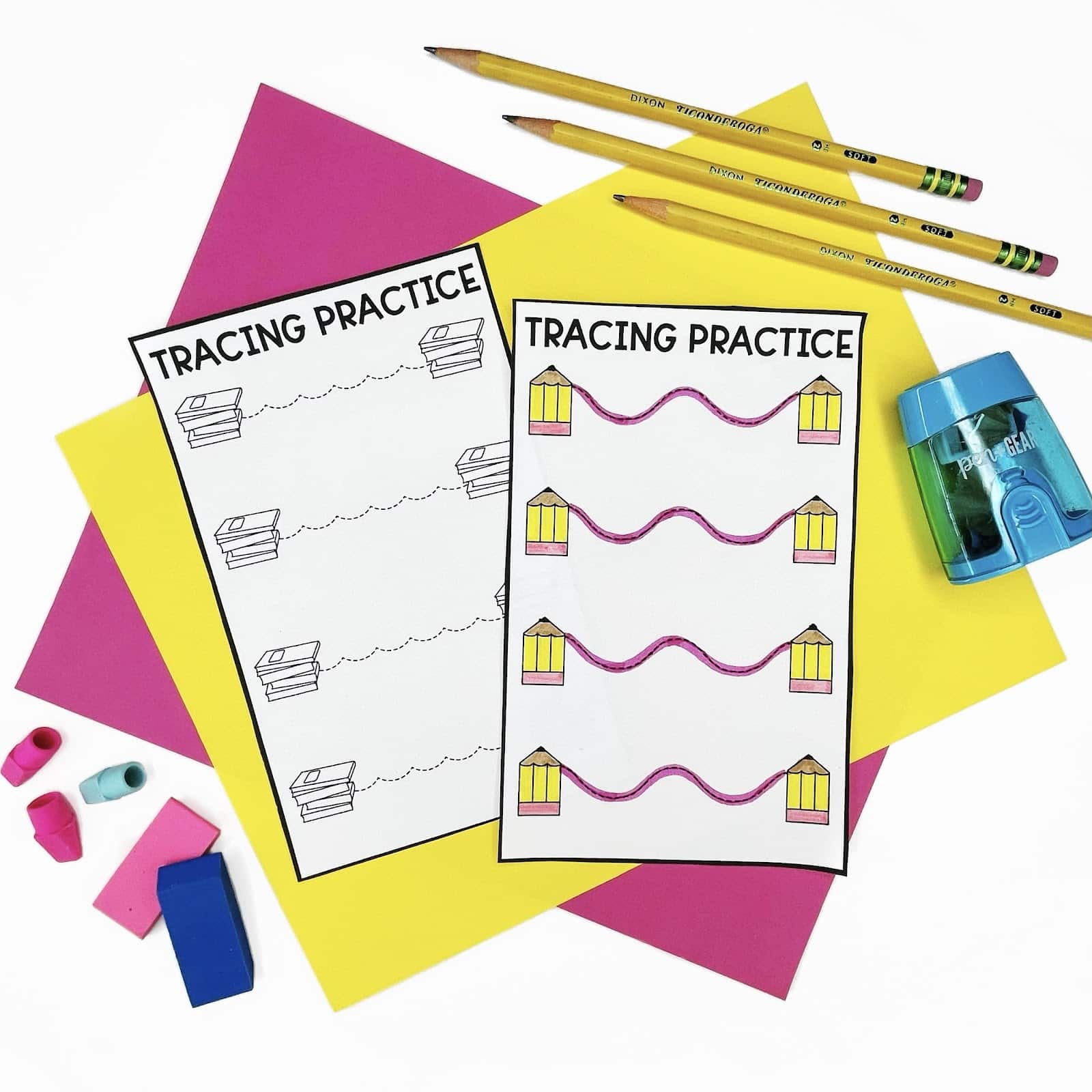 Honestly, the Back to School Centers for Kindergarten will show students how engaging and exciting their classroom is! While the quick prep centers do not take long to prepare, they keep students motivated while working on essential skills. Ultimately, students have fun learning while the teacher spends time getting to know their new class. 
If you do not want to miss any of the upcoming lessons, join my email list to be notified of all the interactive lessons coming up! By joining the email list, you will also receive freebies for blog exclusive subscribers!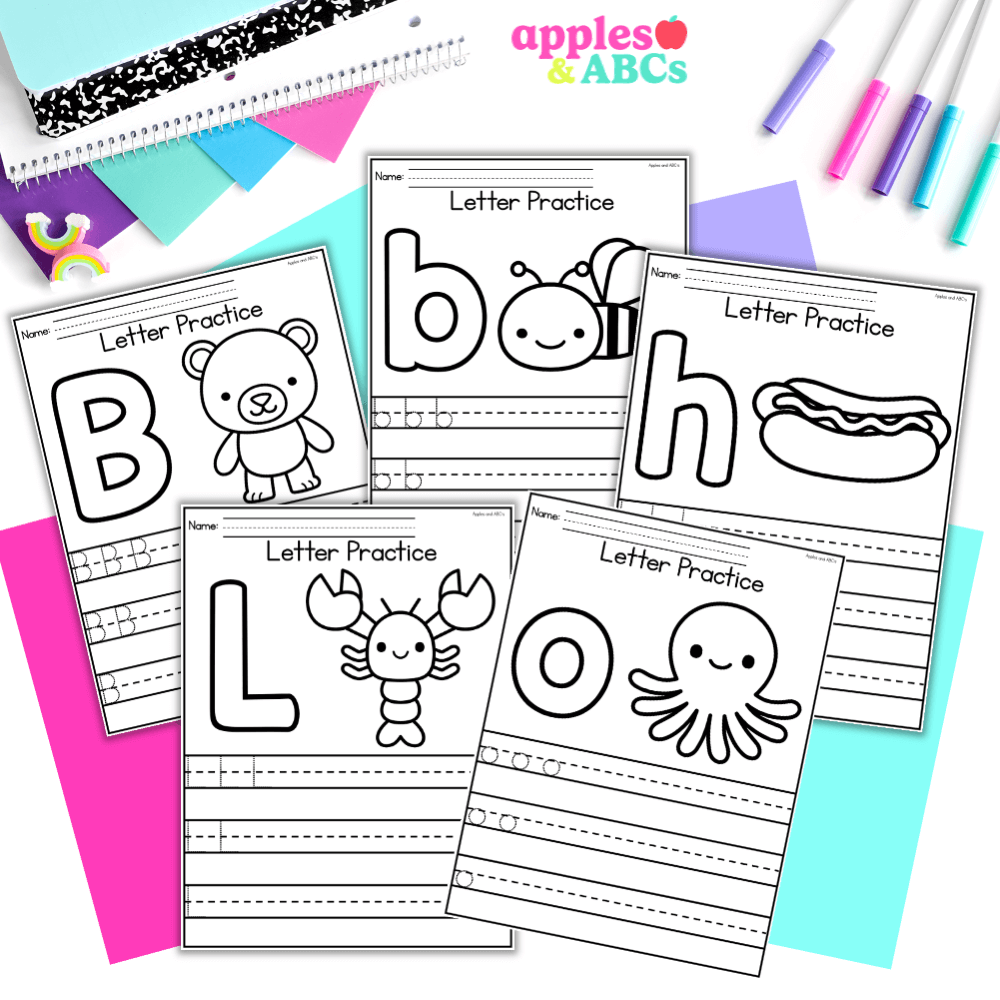 free Letter tracing activity A-Z upper and lower case
Practice letter formation with these independent, engaging, and zero-prep. printables! Use them for whole group, homework, small group, or for students that need extra practice with writing their letters.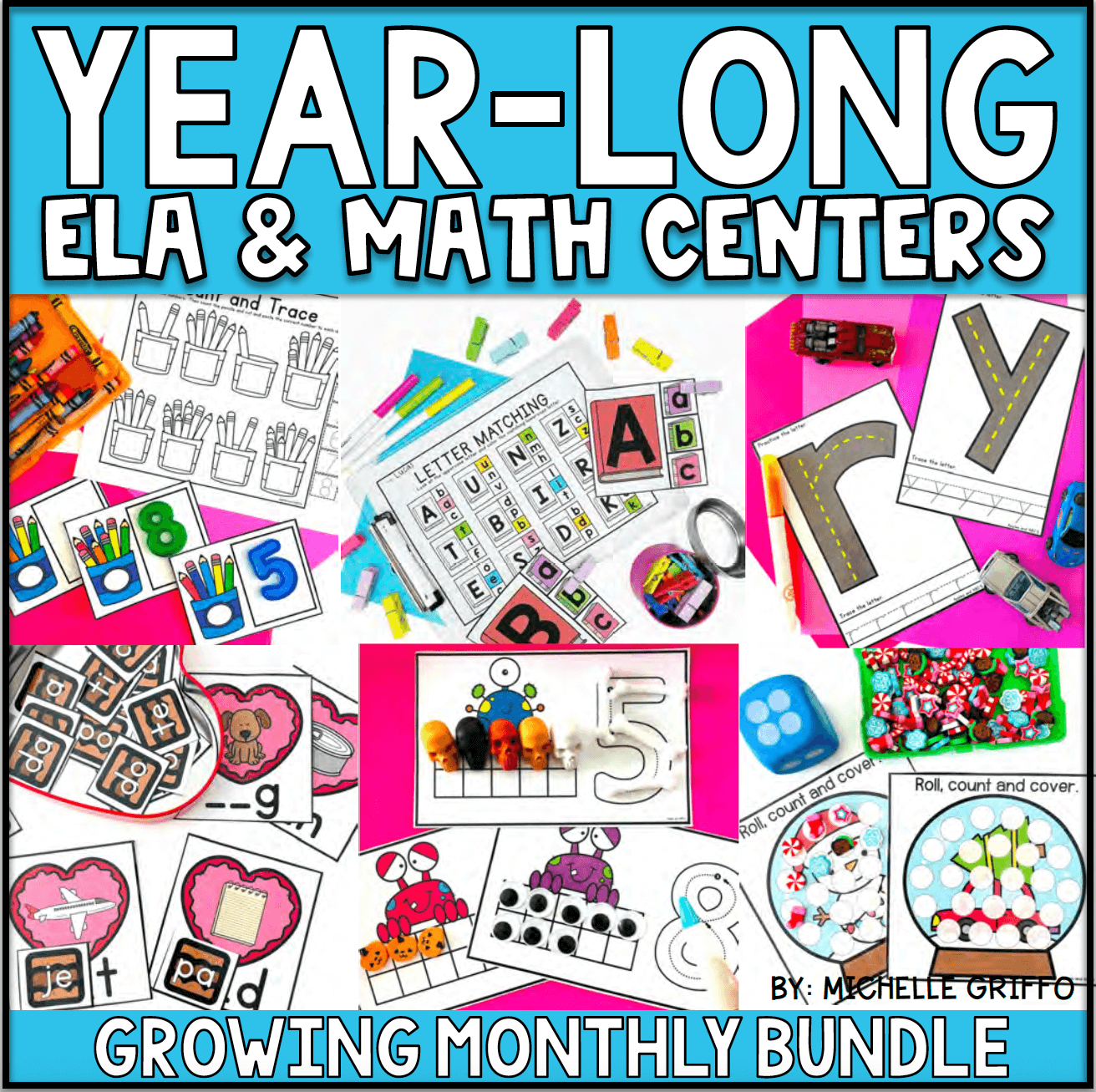 Center Bundle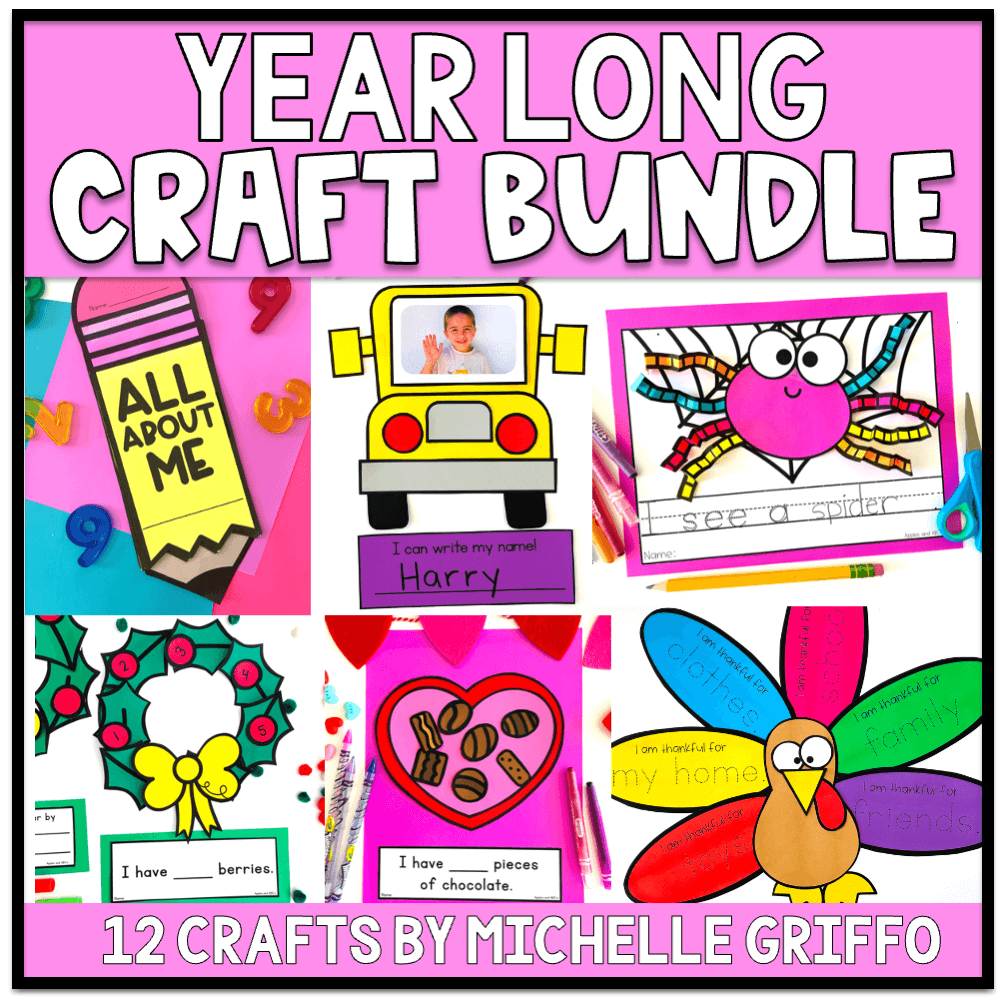 craft bundle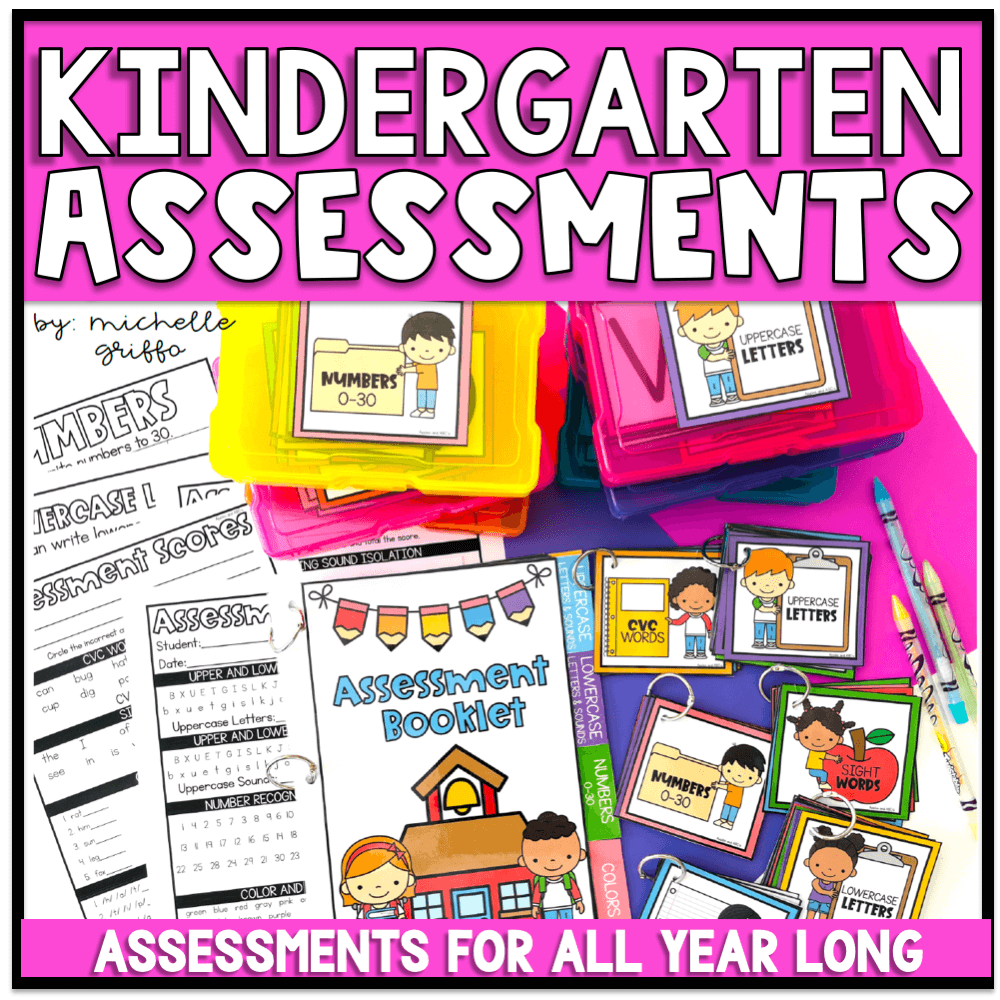 Kindergarten Assessments