Kindergarten is a crucial year in a child's education. First, they learn so much content. This includes everything from addition to writing sentences. Second, students learn about collaboration. They learn to work with all classmates, share, and compromise. Third, students learn all about routines and expected behavior in the classroom. Fine motor skills are at the heart of so many of these aspects. For instance, students must practice pencil grasp to line up numbers to add and write a sentence. Likewise, students must learn how to maintain behavior while struggling to cut across a dotted line. Thus, it is imperative to include fine motor activities in kindergarten.
Importance of Fine Motor Activities for Kindergarten
Teachers have to get through so many standards each year. Importantly, they do not want just to teach the standard once. They want to teach and review standards all year for students to master learning. Hence, it can be stressful to think about adding another element to lesson planning. However, it is essential that students work on fine motor skills since they are a crucial part of life. These skills involve using the small muscles in the hand, fingers, and thumb.
Since these muscles control many vital tasks throughout life, students must strengthen them early on. Then, students will have more time to develop and improve fine motor skills as they continue to grow. By incorporating fine motor learning into classroom lessons, students will strengthen their muscles and brains!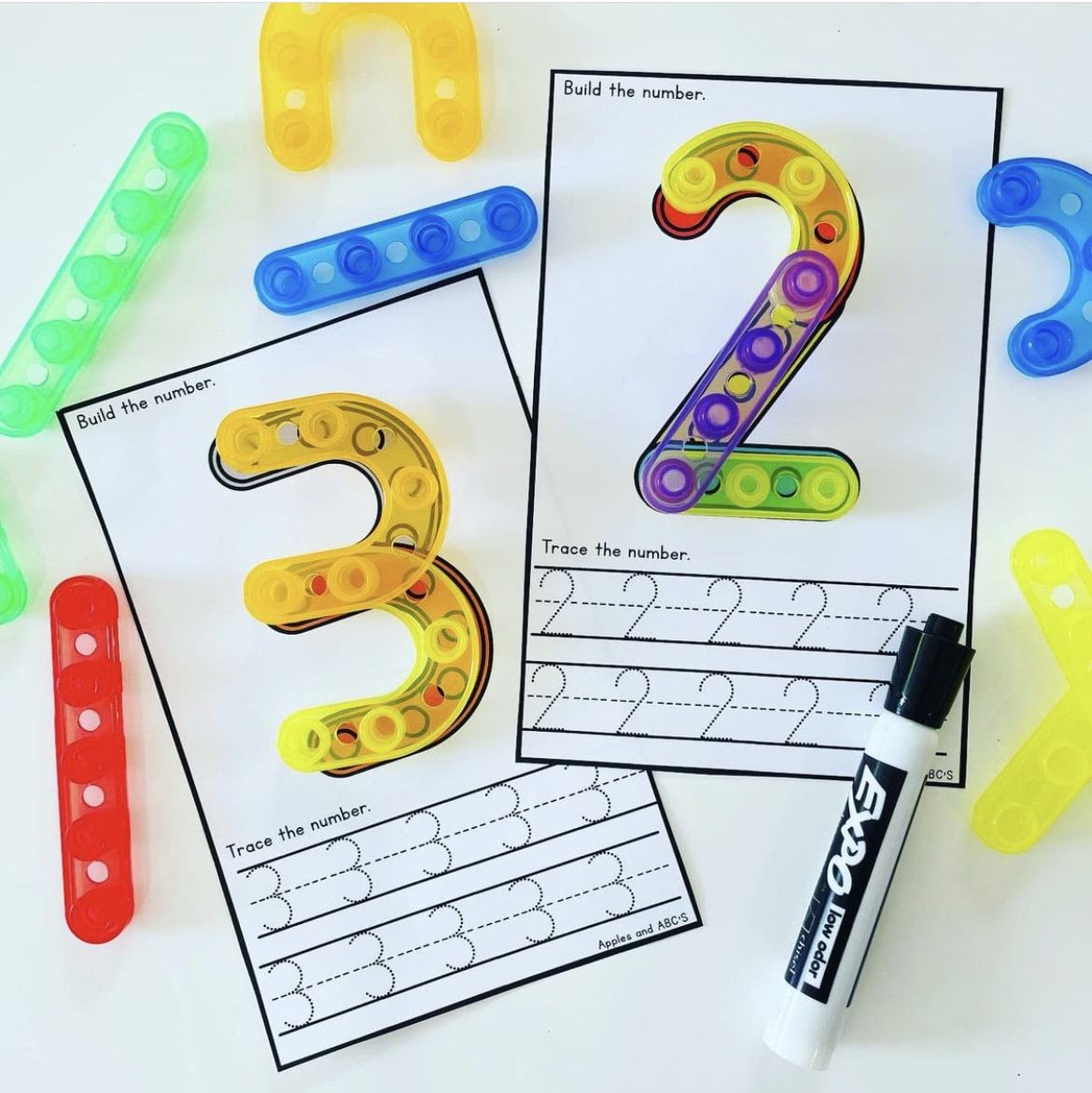 6 Fine Motor Activities with an Academic Focus 
Thankfully, there are incredible resources to help strengthen fine motor skills while focusing on academics. 
This bundle is the perfect way to blend art and academic skills. There are thirteen options, such as a crayon box color craft, to ensure students work on multiple skills. They will work on following directions, self-management, cleaning up, and specific skills within the craft. For instance, this may be counting, working on name activities, and writing. Additionally, students will work on many kindergarten fine motor skills. This includes cutting, gluing, coloring, and pencil grasp. Students will have a blast with these fine motor activities for kindergarten!
Students often learn best through hands-on activities. Since numbers and letters can be so challenging to learn, creating activities where students can manipulate items is helpful. Luckily, this build set has mats where students build numbers and letters using builder blocks. There are mats for uppercase letters, lowercase letters, and numbers. Additionally, this building activity works great for fine motor centers, independent practice, or early finishers. Students will love improving hand strength while learning numbers and letters!
Play dough is so much fun! Students don't even realize how helpful working with play dough is when developing fine motor skills. In this bundle, students will practice building and writing letters, sight words, and CVC words. Number mats will be ready soon!
Working with manipulatives is an incredible way to work on fine motor skills. Thus, these "build-it mats" have students build numbers, shapes, and letters using manipulatives. Students will love working on academics through such a fun activity.
Coloring is a great way to build fine motor skills. Honestly, it can be challenging for students to learn how to control a crayon to stay within the lines. Thankfully, these color-by-code activities combine this skill with learning the ABCs. 
Students love sensory bins! They contain many hands-on activities that allow students to "dig" in a bin for different items. This bundle has themed activities for September through August. The activities all focus on academics, such as letters and numbers, with fine motor learning.
Students love hands-on activities. Teachers love when students are smiling through lessons and showing growth. Thankfully, all of the fine motor activities for kindergarten above are engaging and educational! Students will love working on academics without realizing how much fine motor learning they are doing. 
If you do not want to miss any of the upcoming lessons, join my email list to be notified of all the interactive lessons coming up! By joining the email list, you will also receive freebies for blog exclusive subscribers!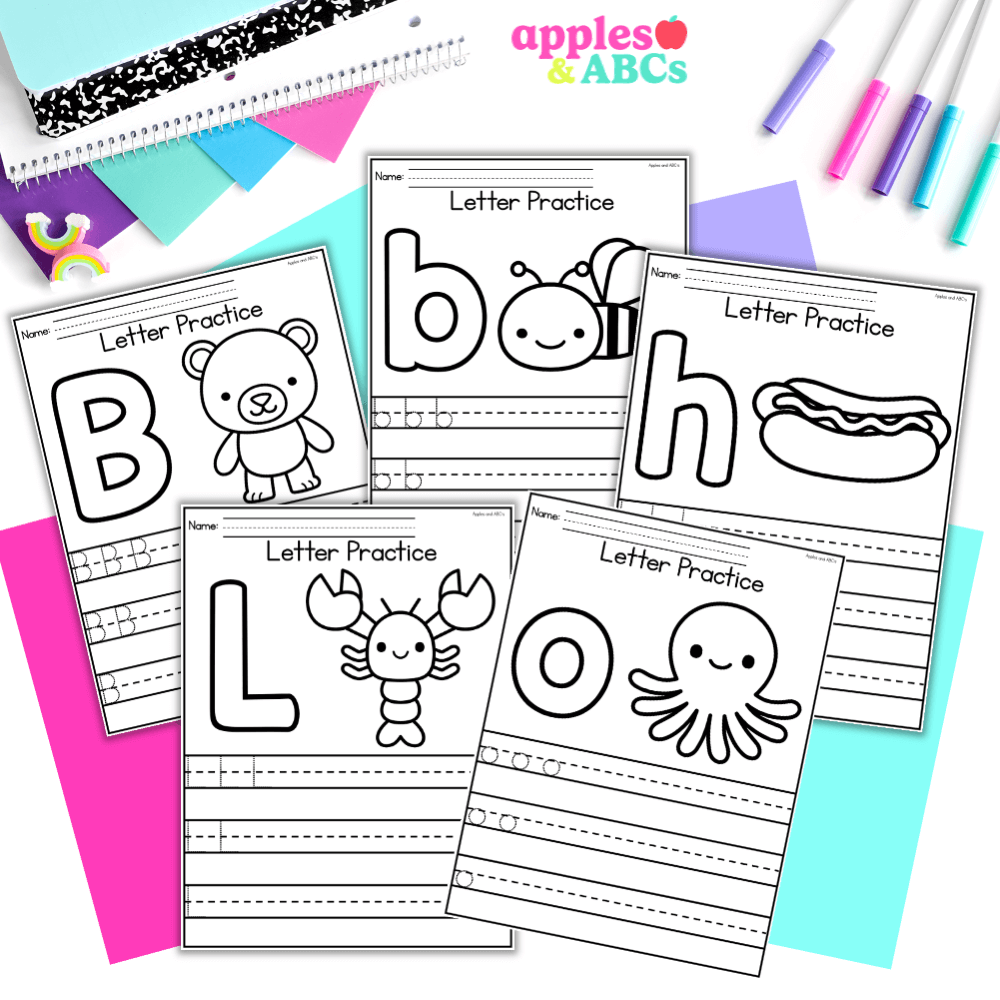 free Letter tracing activity A-Z upper and lower case
Practice letter formation with these independent, engaging, and zero-prep. printables! Use them for whole group, homework, small group, or for students that need extra practice with writing their letters.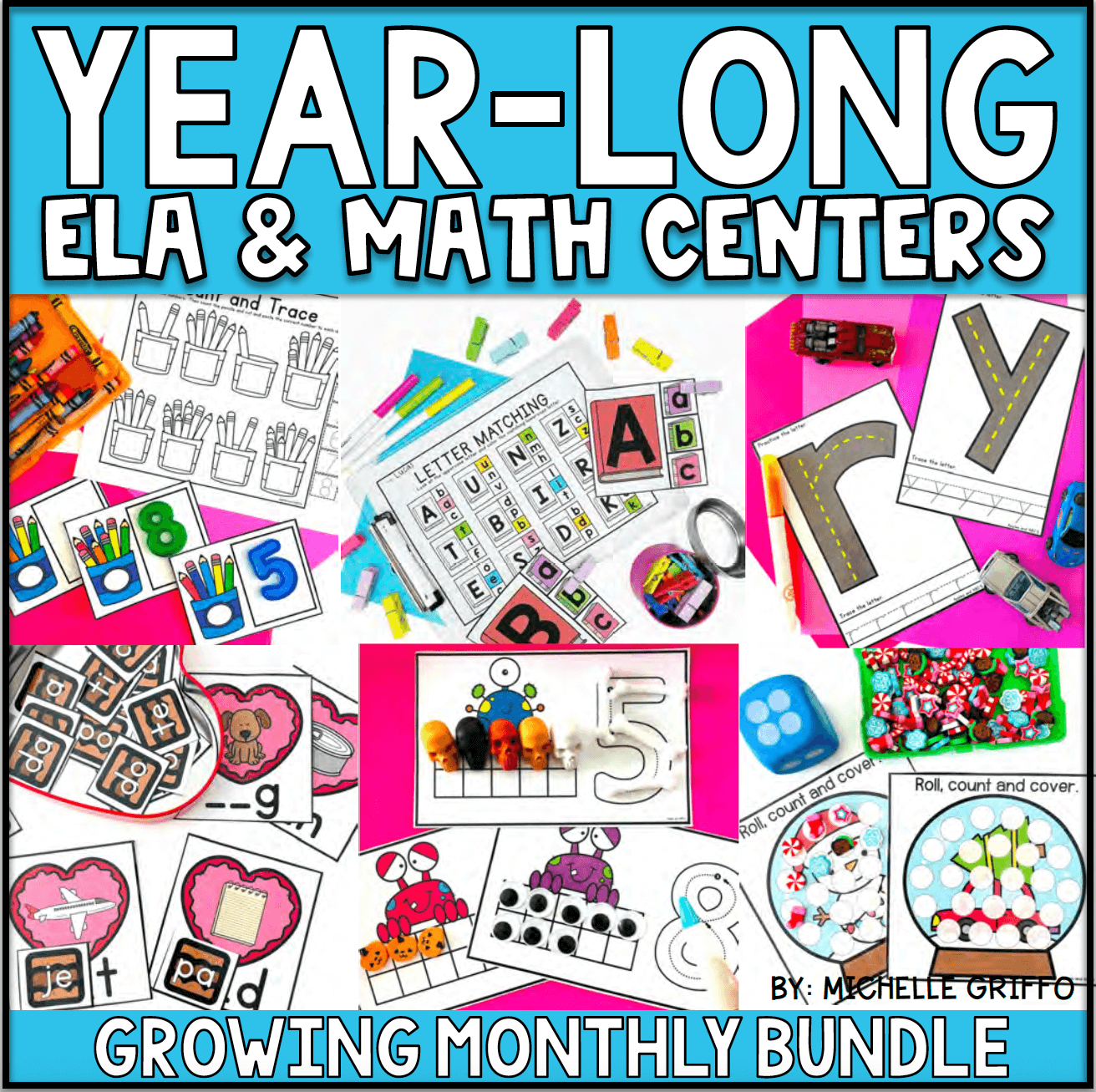 Center Bundle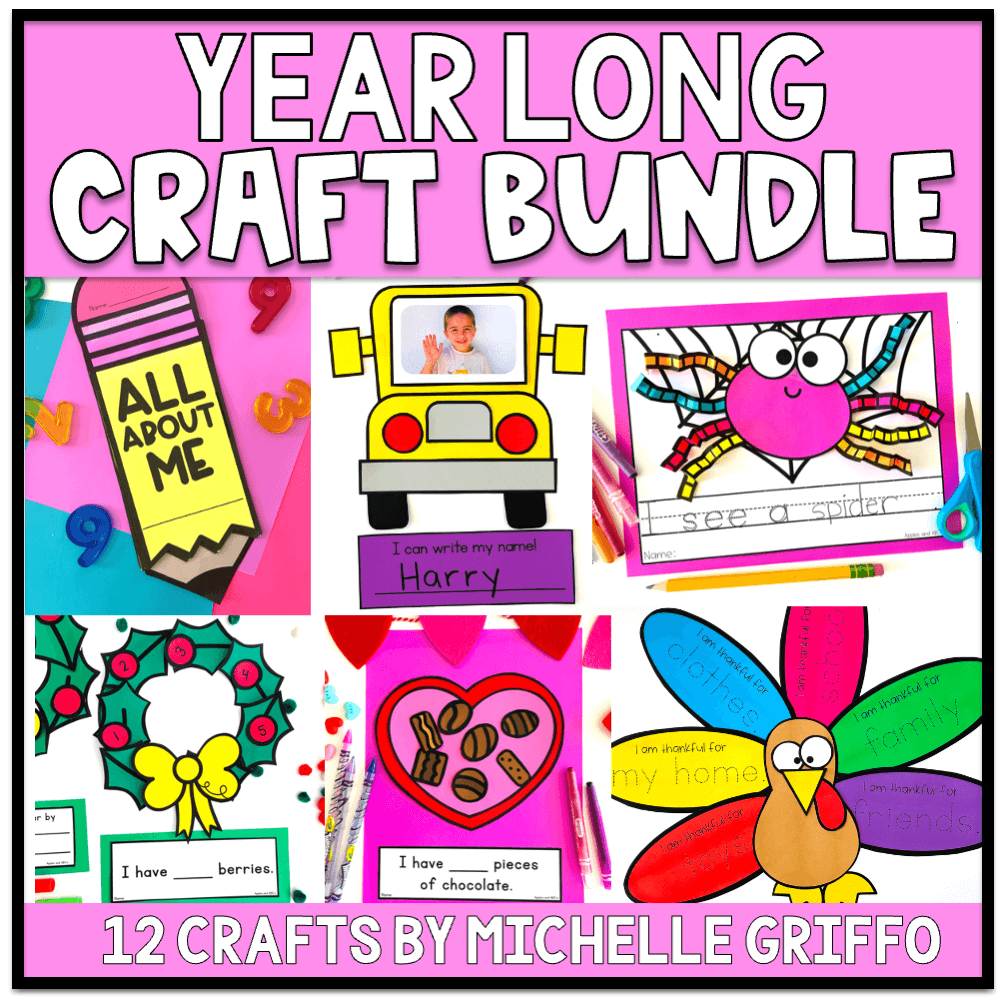 craft bundle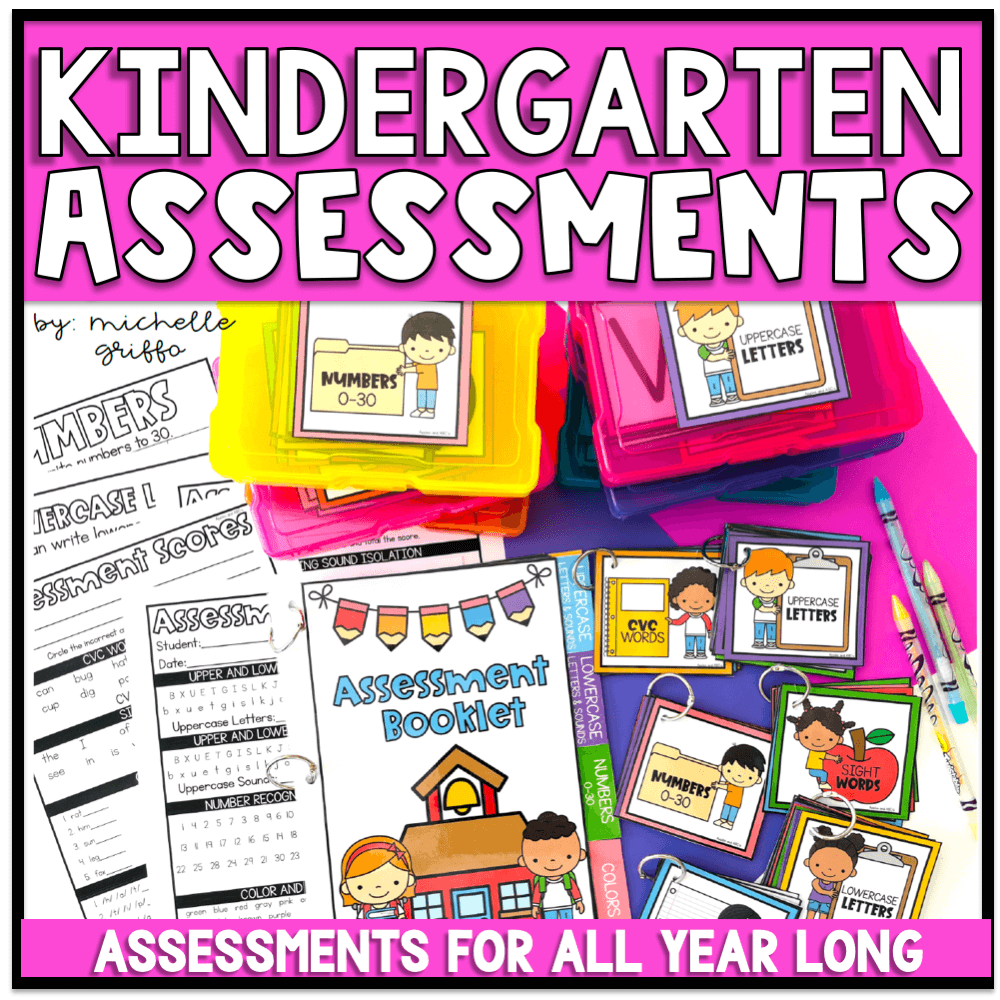 Kindergarten Assessments