I always used to stress about assessments, I wanted to have the PERFECT assessment and data so I was prepared for report cards and conferences. Well, that stress is over because I created a versatile, simple, and thorough assessment pack that I can now share with you, too!
Use this Kindergarten Assessment Resource to assess and re-assess your students all year long. I like to use the same assessment at the beginning, middle, and end of the year (or before each report card is due)- and using the same assessment can help show growth over time. Some of the assessments need to be administered one-on-one, while the printable option can be done in a small or whole group setting.
It is colorful, engaging, easy to prep. and will keep you ORGANIZED!
There are 4 components to this resource:
1. : The assessment score sheets are where you will record all of their scores for every assessment you give them. These can be kept all year long to show evidence of growth for report cards and conferences.
2. Assessment Booklet and Flash Cards: The assessment booklet and flash cards are the same assessments just in a different format. The assessment score sheets contain every word (letter or number) in the same order shown in the booklet, so you can quickly track which words they do/don't know. This is the same for every assessment. They read from the booklet, and you keep track on the score sheet what they know. You can also decide to print a flashcard version and use those to assess the students instead of the booklet.
3. Assessment Printables: There are 60 printables for you to use as different assessments. The best part of these, you an use them whole group or small group.
4. Oral Assessments: These assessments are given orally like segmenting, blending, etc. These assessments are tracked using the "assessment score sheets."
These assessments are perfect for beginning, middle, and end of the year in Kindergarten to use for report cards and conferences!
Here are the assessments that are included:
1. Uppercase letter names
2. Uppercase letter sounds
3. Lowercase letter names
4. Lowercase letter sounds
5. Writing uppercase letters
6. Writing lowercase letters
7. Oral blending
8. Oral segmenting
9. Name writing
10. CVC words
11.Sentence writing
12.Self portrait
13.Beginning sounds
14.Middle sounds
15. Ending sounds
16.Rhyming Words
17.Sight Words
1.2D Shapes
2.3D shapes
3.Colors
4.Recognizing numbers to 30
5.Writing numbers to 30
6.Counting
7.Base 10 Blocks
8.More/Less
9.Sorting
10.Ordering numbers
11.Addition
12.Subtraction
13.Weight Comparison

For more information on this Kindergarten assessment pack, head over to my TpT Store!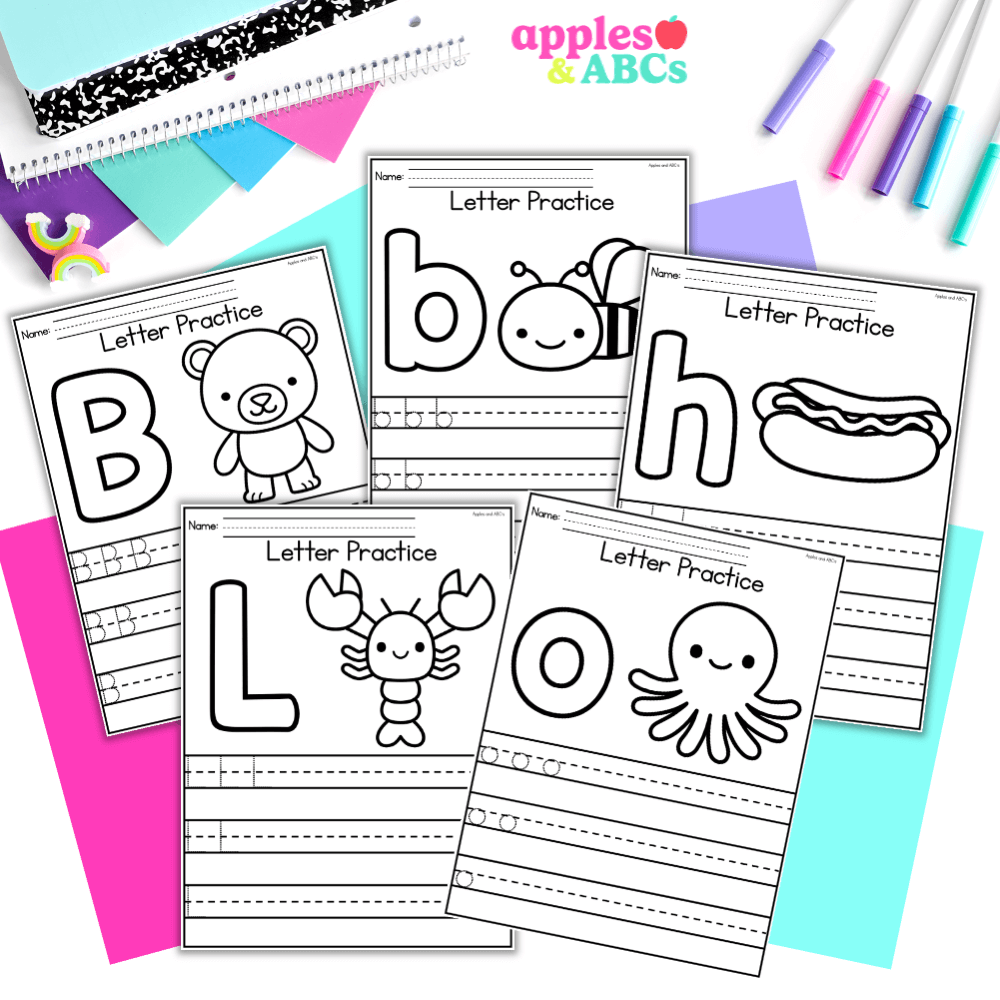 free Letter tracing activity A-Z upper and lower case
Practice letter formation with these independent, engaging, and zero-prep. printables! Use them for whole group, homework, small group, or for students that need extra practice with writing their letters.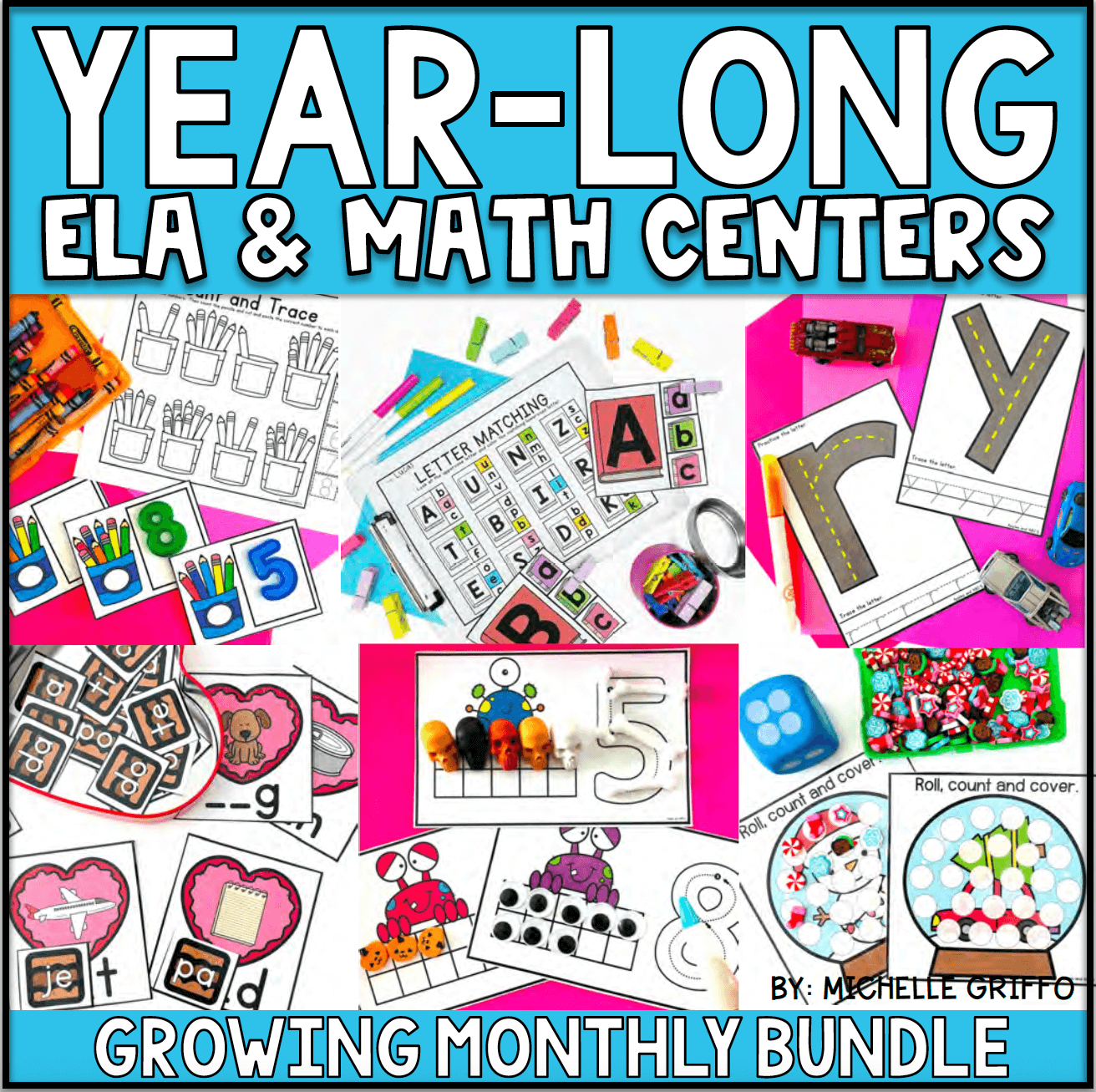 Center Bundle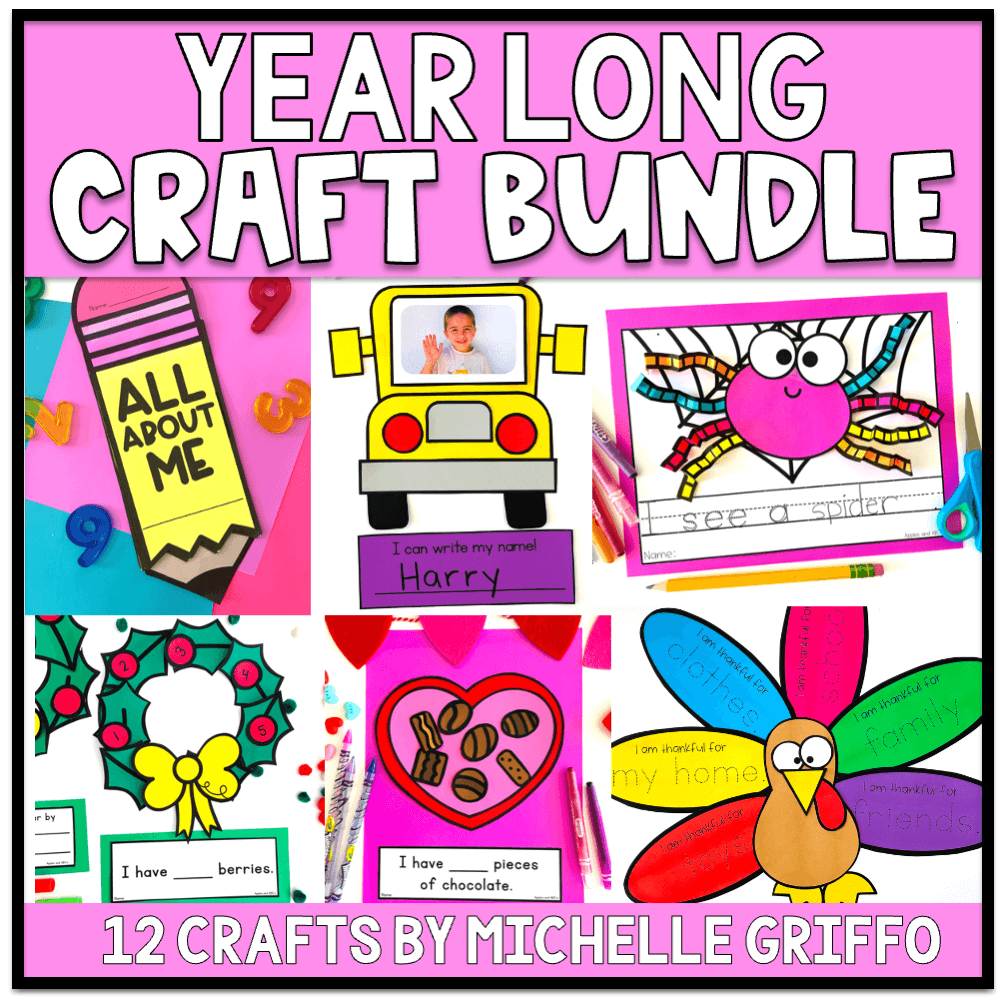 craft bundle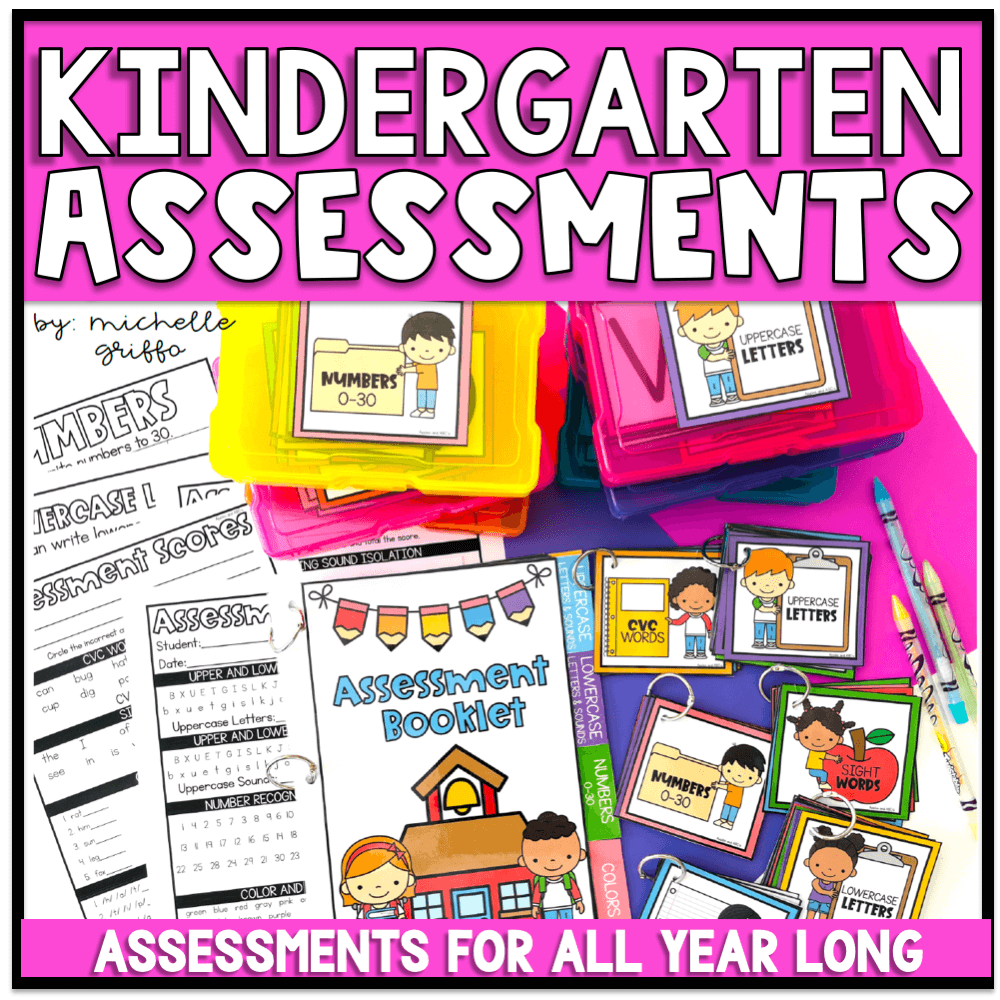 Kindergarten Assessments