I am SO EXCITED to post my new Vegetable and Gardening Unit! There are so many good activities for the kids in it, and I have been using it with my own class. They especially loved making the crops and practicing in the Emergent Readers! Please see below to check it out!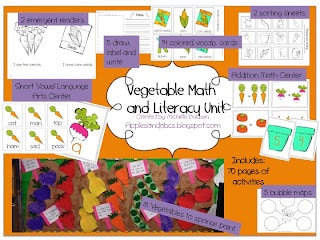 -Vegetable Emergent Reader
-What do seeds need to grow?- response sheet
-2 Tally Mark Math- Cut and paste
-7 Cut and paste activities
*Vocab. and picture match
*Circle Map of Vegetables
*3 building sentences sheets (unscramble the sentence and draw a picture)
*Picture sort: garden tool vs. vegetables
*Picture sort: singular vs. plural pictures
-Interactive Emergent Reader- singular and plural
-14 color picture vocabulary cards with ideas for use
*Math Center: 16 addition problems, they sort them by the sums, includes a response sheet
* CVC Word Sort Center: 30 cards to sort by short vowel sound, includes a response sheet
-8 vegetables to sponge paint (or decorate) to make a bulletin board full of crops. Crops included:
-5 draw, label, and write sheets
I think one of my favorite parts of the crops unit, is that I added these adorable vegetables that you can make into a row of crops onto your bulletin board!
Here are some close ups of the veggies that the kids made…
I would love to hear your thoughts! 🙂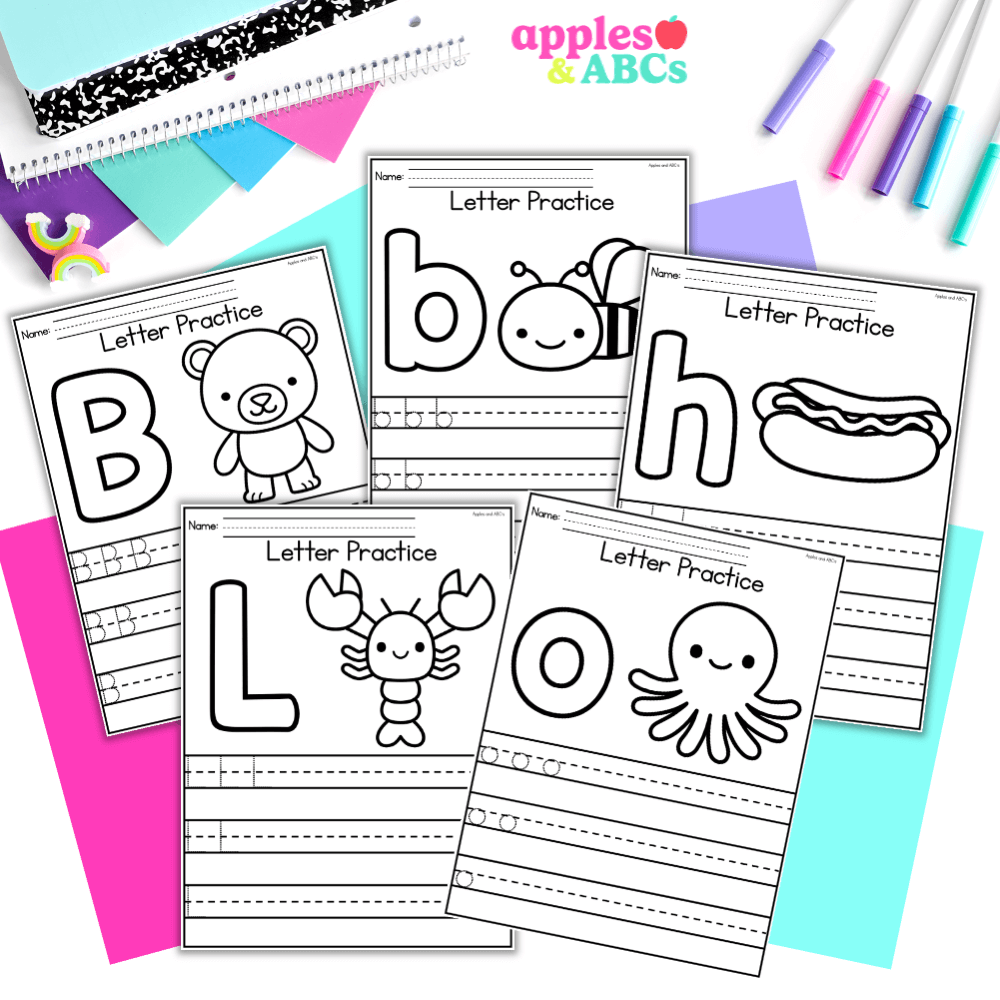 free Letter tracing activity A-Z upper and lower case
Practice letter formation with these independent, engaging, and zero-prep. printables! Use them for whole group, homework, small group, or for students that need extra practice with writing their letters.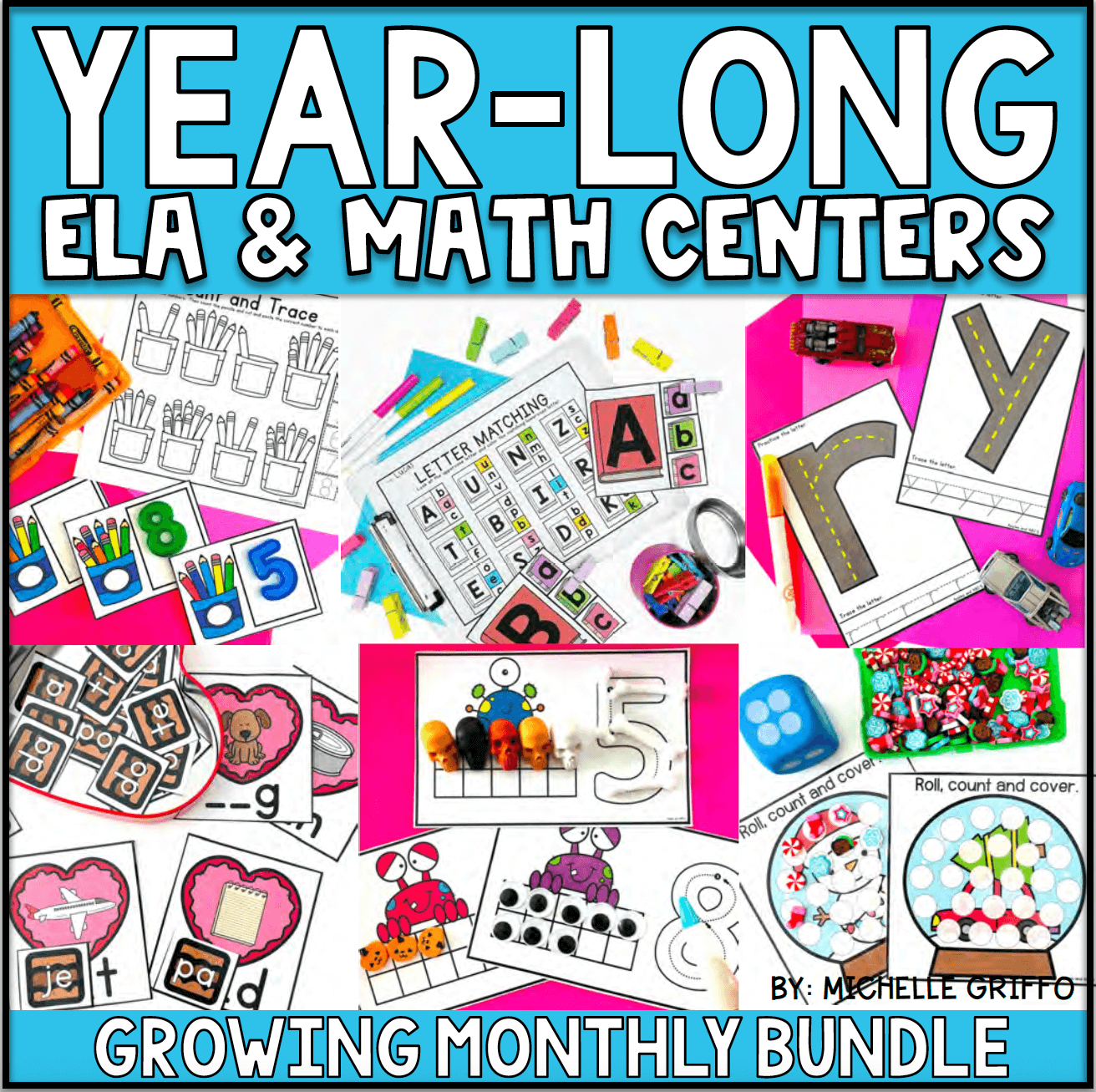 Center Bundle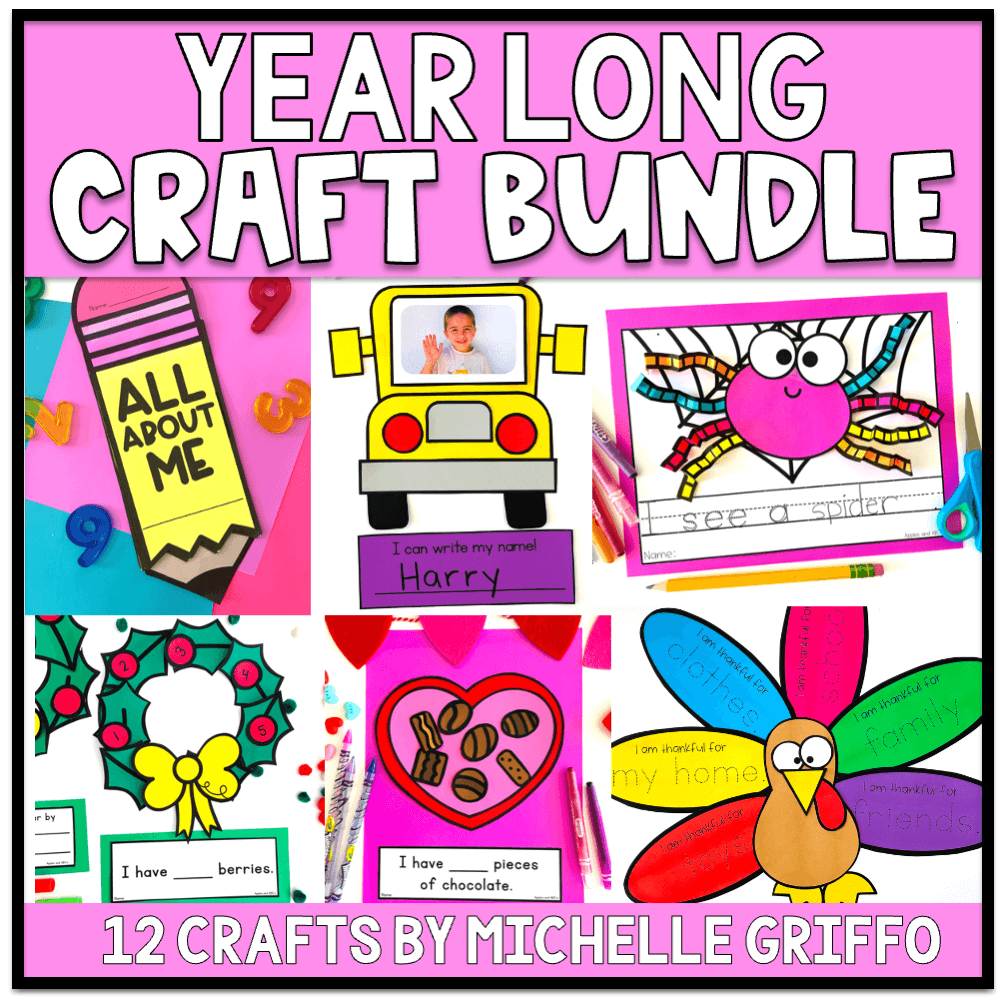 craft bundle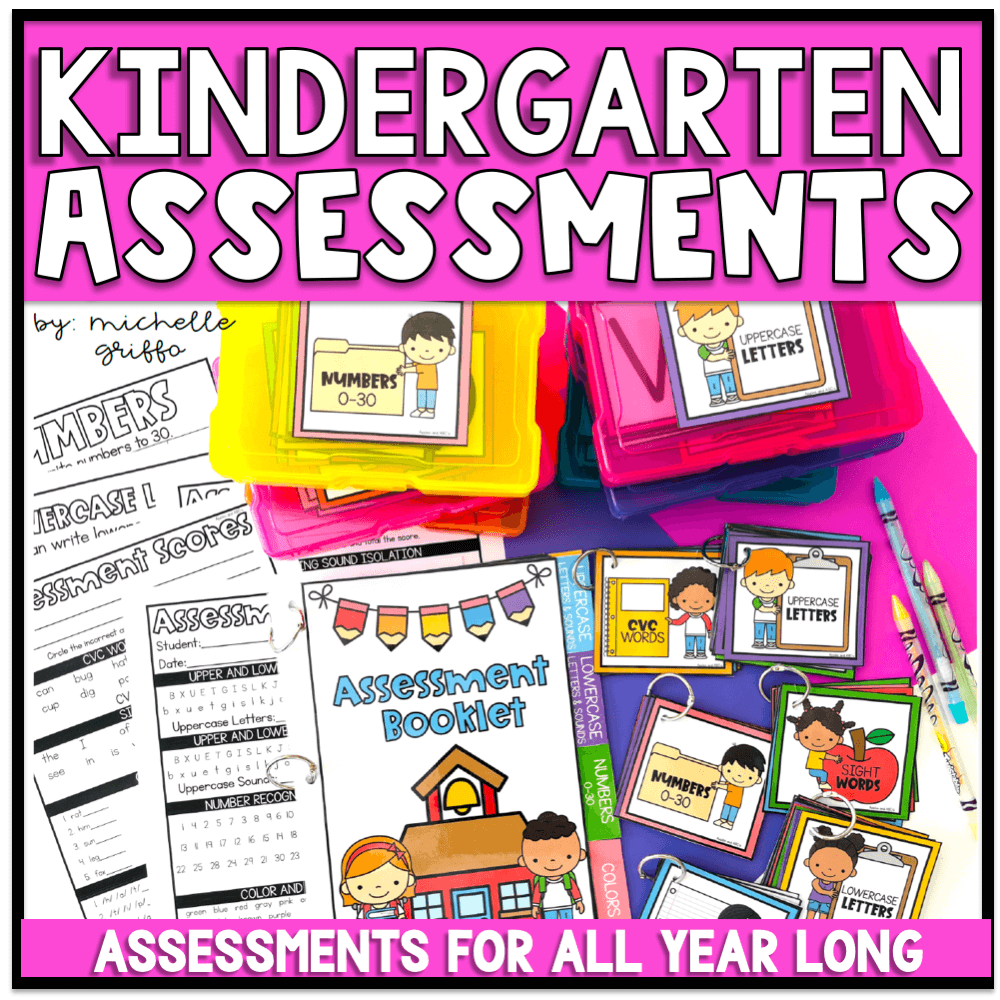 Kindergarten Assessments
Really cute! I love the bulletin board. 🙂

So cute! Your stuff is precious!

ERica

Too Cute! I am your newest follower!

learnplayandhavefun.blogspot.com

Jessica

Absolutely precious! Can't wait to use it!

Really good i want to do this activity with my kids

Really good i want to do this activity with my kids