I am slowly thinking about the beginning of the year, and I have an idea to share for a back to school photo idea. I've seen this on pinterest for different kids holding a number for their age. I want the students to hold a "K" for their first day of Kindergarten.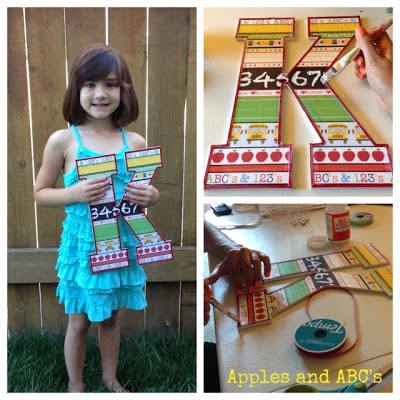 Things needed to make the "K"-
-Giant K: from Michael's craft store
-Mod Podge
-scrapbook paper
-ribbon
Steps to make the "K"-
1. Trace the K onto the scrapbook paper
2. Cut out the paper and mod podge it onto the K
3. I mod podged ribbon on the outside of the K to give it a clean edge
It takes a couple of hours to dry and then it is good to go!
This is my friend's adorable little girl. We practiced taking back to school photos because she will be going into Kindergarten next year!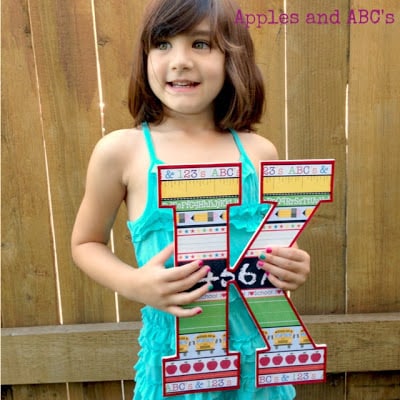 I made this template "K is for Kindergarten" to use as a backdrop for the photo. I will take a picture of each child on the first day of school, then glue it onto this little poster.
Ways to use it:
You could make one for each child and make a back to school bulletin board, or use it as the cover of your yearly portfolios, or send them home as a back to school gift!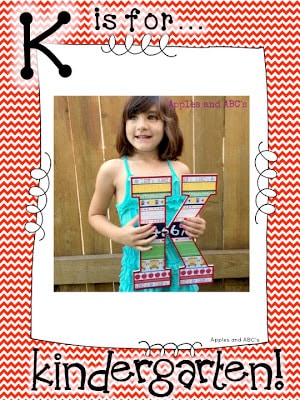 You can pick up this first day of school photo template for
FREE
in my TpT Store! Click on the image below to pick up a copy!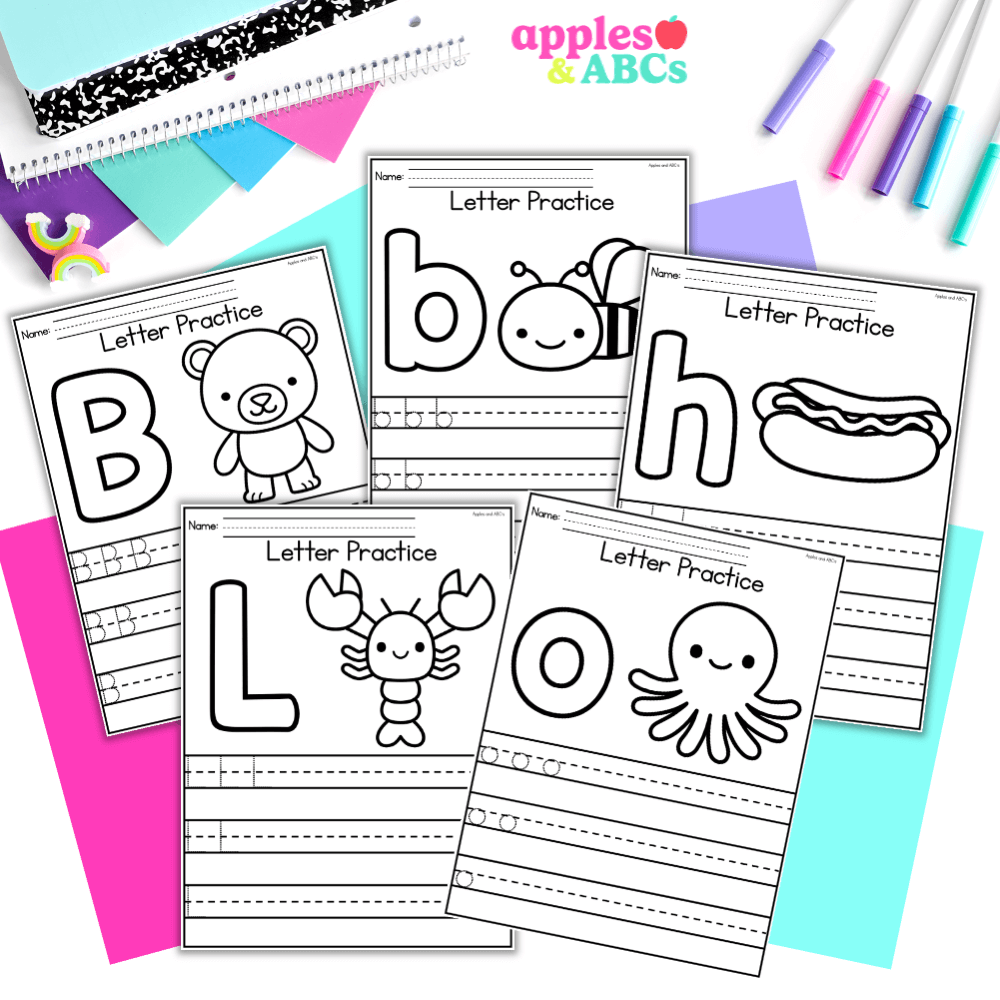 free Letter tracing activity A-Z upper and lower case
Practice letter formation with these independent, engaging, and zero-prep. printables! Use them for whole group, homework, small group, or for students that need extra practice with writing their letters.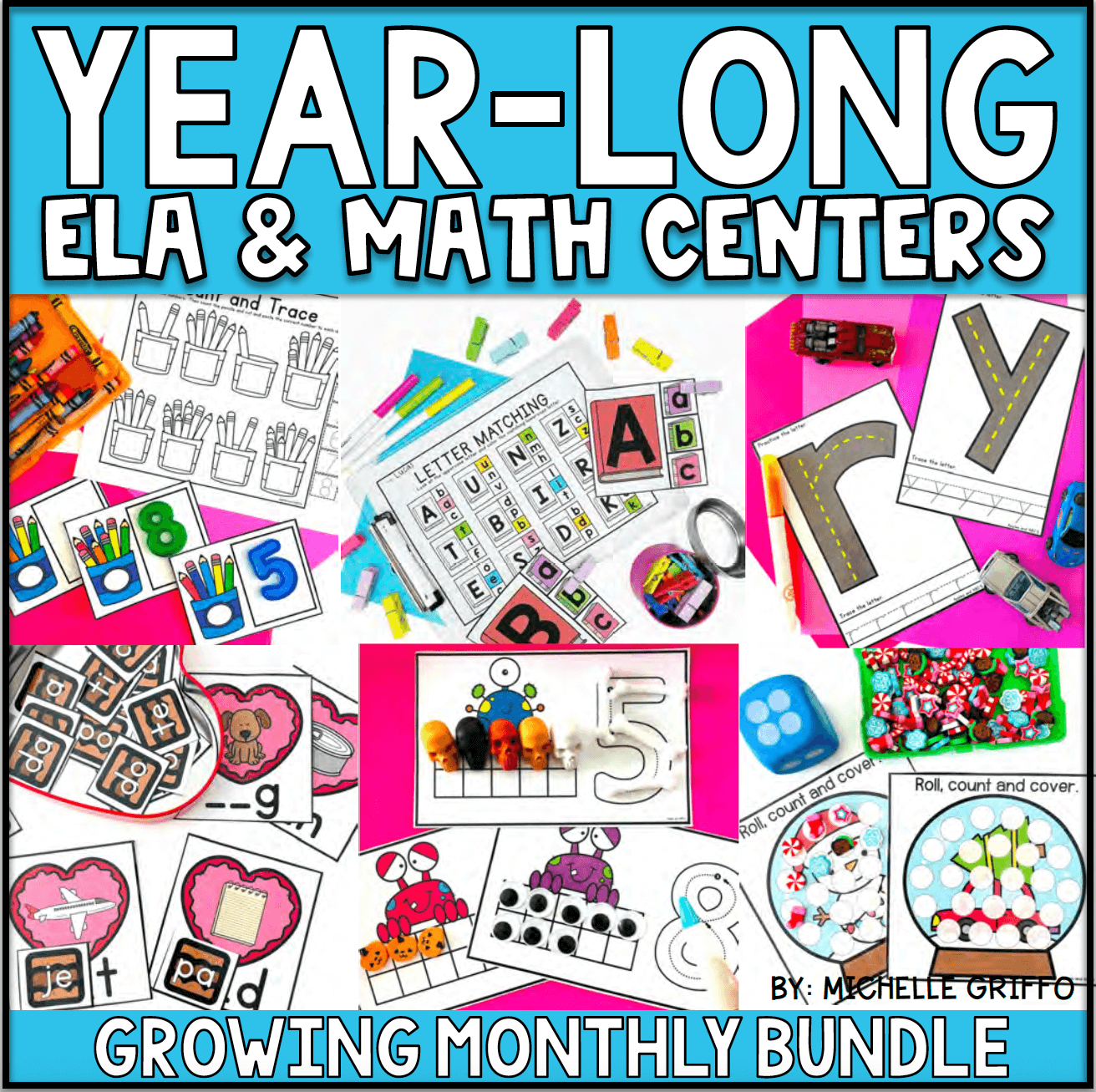 Center Bundle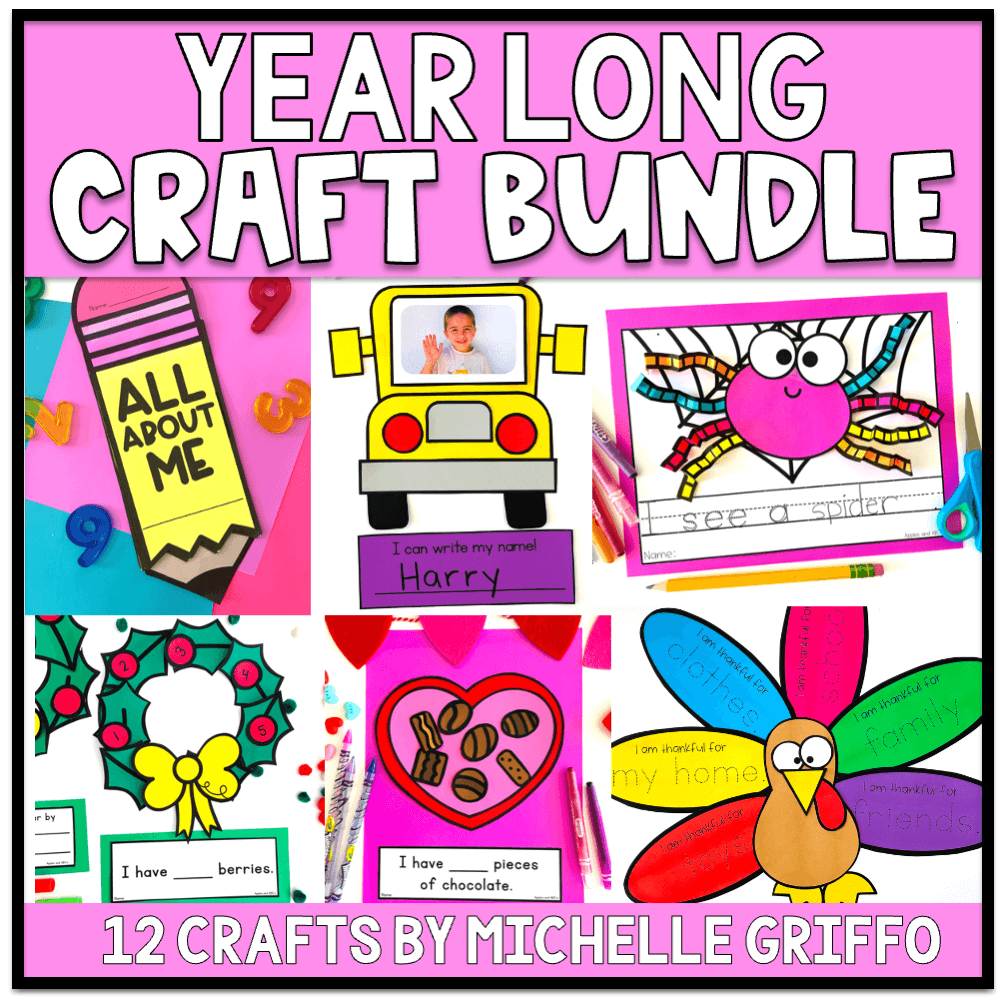 craft bundle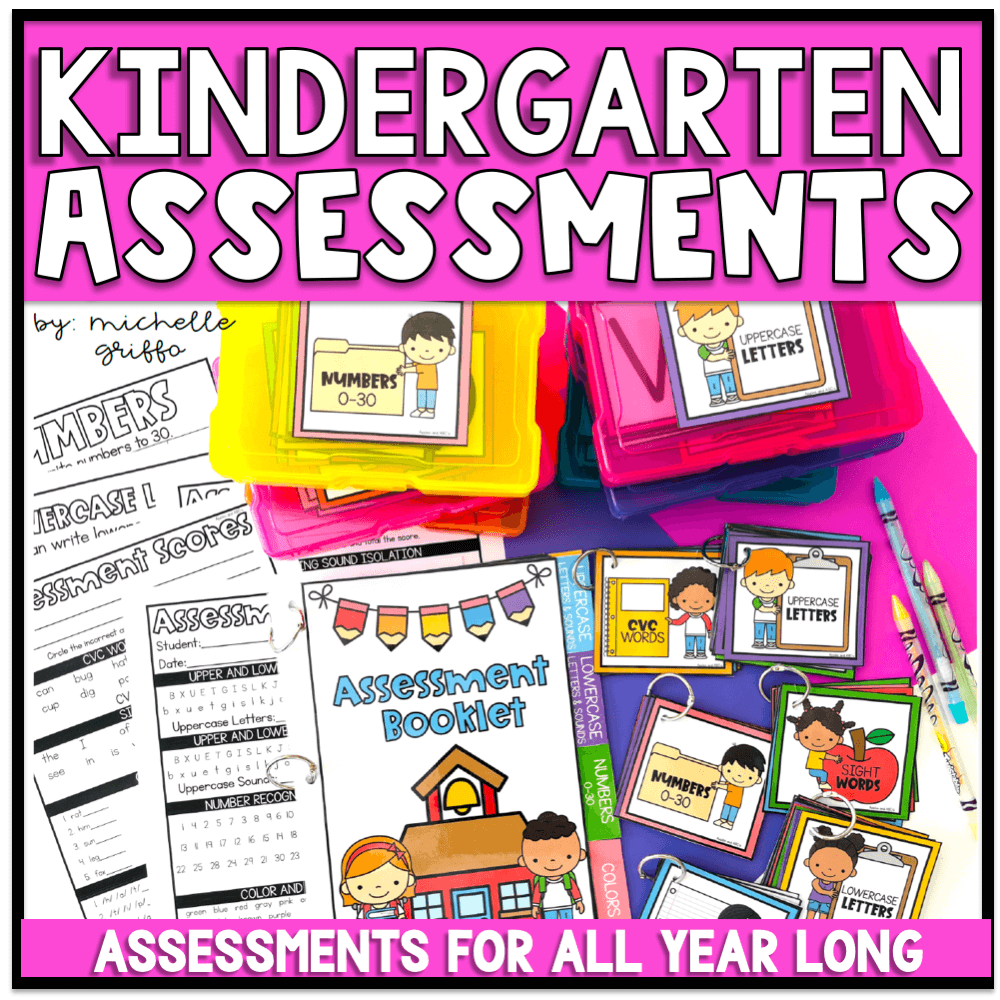 Kindergarten Assessments
This is adorable and the little girl is even cuter!!!!! What a fun memory!

Love this idea!! I might have to do this too. I love holding the K instead of a frame. Great job!!

April
Wolfelicious

Brilliant and doable idea…even for creatively challenged teachers like me!

Thanks for sharing.
Julie 🙂
Mrs Stowe's Kinder Cottage

LOVE, LOVE, LOVE this idea so much. I'm still really liking the "hello my name is" but you are convincing me to rethink. . . PINNING!!!!!

✰ Stacy

I agree with April….love this idea so much better than the frame. I'm not very "crafty" but I can do this…and I already have a letter K! Now where did I store that Mod Podge? Thanks for sharing. 🙂

Very cute! I teach 1st … need a catchy saying …. any suggestions???

Years ago, a colleague of mine did "Coming in 1st" & used a blue ribbon type theme…

I saw your picture on Instagram and promptly went out and bought a K. I love the idea because my last name also starts with a K and I will put this little beauty on my teacher board after pictures are done. I love a craft that does double duty.

I LOVE this!!! Too bad I didn't see it before going to Michaels this morning. I may use this idea for a door sign.

What a great idea! Thank you!

LOVE this… I went to Michael's yesterday and got all my supplies…my "K" turned out so cute. I am not a crafter but I could actually do this one! haha Thanks for the great idea!

Too cute! Thanks for sharing you great idea! Can't wait to make the "k" and take pictures with my kiddos!

Andrea
Cheers To School

Earn Money Launch a New Earning System on Facebook, the best Social Media Website where you can share some fun and earn with us, Share some pictures on Facebook and earn on every pictures you post or share. Unlimited Facebook Wall Sharing and Unlimited Earning.
Earn with Making Facebook Ids, Make Unlimited Facebook Ids and Get 10$ on Every FB Id.
jobzcorner.com

Could you make a first grade photot frame? Thanks

I went to Michael's today and found everything I needed but could not find big letters or numbers. How tall is your letter – the Michaels' I went to may not carry that item but I could order it. Thanks

I found mine at Hobby Lobby after striking out at Michael's!